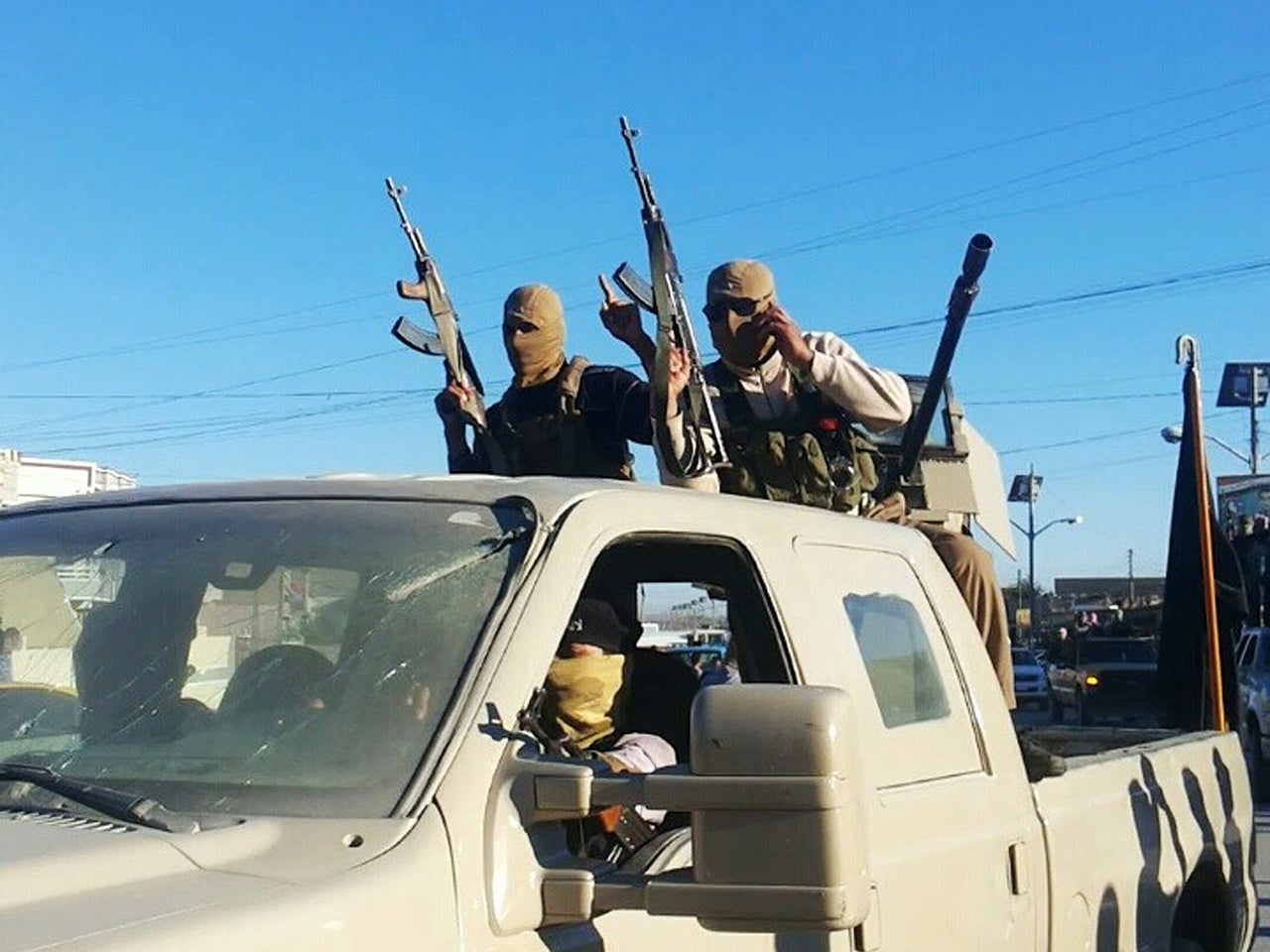 50 apparent execution victims found in Iraq
BAGHDAD -- Iraqi officials discovered 50 bodies, many of them blindfolded and with their hands bound, in an agricultural area outside a city south of Baghdad on Wednesday, raising concerns over a possible sectarian massacre amid the battle against a Sunni insurgency.
Military spokesman Brig. Gen. Saad Maan Ibrahim said the bodies had gunshot wounds and were found south of the city of Hillah, a predominantly Shiite city about 60 miles south of Baghdad. He said an investigation was underway to determine the identities of the dead as well as the circumstances of the killings.
The dead were all men between the ages of 25 and 40, and it appeared they had been killed a few days earlier and then dumped in the remote area, said a local police officer and a medical official. They spoke on condition of anonymity because they were not authorized to brief the media.
The area south of Hillah is predominantly Shiite, but there is a belt of Sunni-majority towns north of the city.
While the motives remain unclear, such grisly killings hearken back to the worst days of Iraq's sectarian bloodletting in 2006 and 2007. At that time, with a Sunni insurgency raging, Shiite militias and Sunni militant groups were notorious for slayings of members of the other sect, and bodies were frequently dumped along roadsides, in empty lots, ditches and canals. As the levels of violence dropped over time, such discoveries became rare.
But sectarian tensions have soared once more, and authorities have once again begun to find unidentified bodies since the Sunni militant offensive that swept across much of northern and western Iraq over the past month.
Iraq's prime minister, meanwhile, accused the largely autonomous northern Kurdish region on Wednesday of being a haven for the Islamic extremists and other Sunni militants that have overrun much of the country.
Nouri al-Maliki's comments were likely to cause tensions to spike in the central government's already testy relationship with the Kurdish self-rule region. He did not elaborate on his allegations or provide any evidence to back them up.
The Kurdish security force known as the peshmerga has clashed repeatedly with the Sunni militants led by the Islamic State of Syria and Iraq (ISIS), which recently changed its name and declared itself a Sunni Muslim "Islamic State," straddling the Syria-Iraq border.
Tens of thousands of Iraqi civilians have fled to the Kurdish-controlled areas to escape the militant onslaught.
The conflict the past month has taken a sharply sectarian tone. The militant surge is led by ISIS, but other Sunni insurgents have joined, feeding anger in their minority community against the Shiite-led government. On the other side, Shiite militias have rallied around al-Maliki's government to fight back against the militant advance.
Shiite-ruled Iran, a close ally of al-Maliki, has also been helping Iraq's military -- help that is believed to include military advisers.
This week, an Iranian military adviser who was helping coordinate Shiite militias was killed by a roadside bomb north of Baghdad, two Shiite militia commanders said Wednesday.
The officer was killed Sunday in Salahuddin province while helping organize Shiite militias in the defense of a revered Shiite shrine in the city of Samarra, 60 miles north of Baghdad.
The militia commanders spoke on condition of anonymity because they weren't authorized to brief the media.
Previously, only one Iranian has been confirmed killed in Iraq's recent crisis -- a pilot who Iran's state news agency said died defending holy sites in Samarra. It was not clear how he was killed, or in what capacity he was fighting in Iraq.
Thanks for reading CBS NEWS.
Create your free account or log in
for more features.