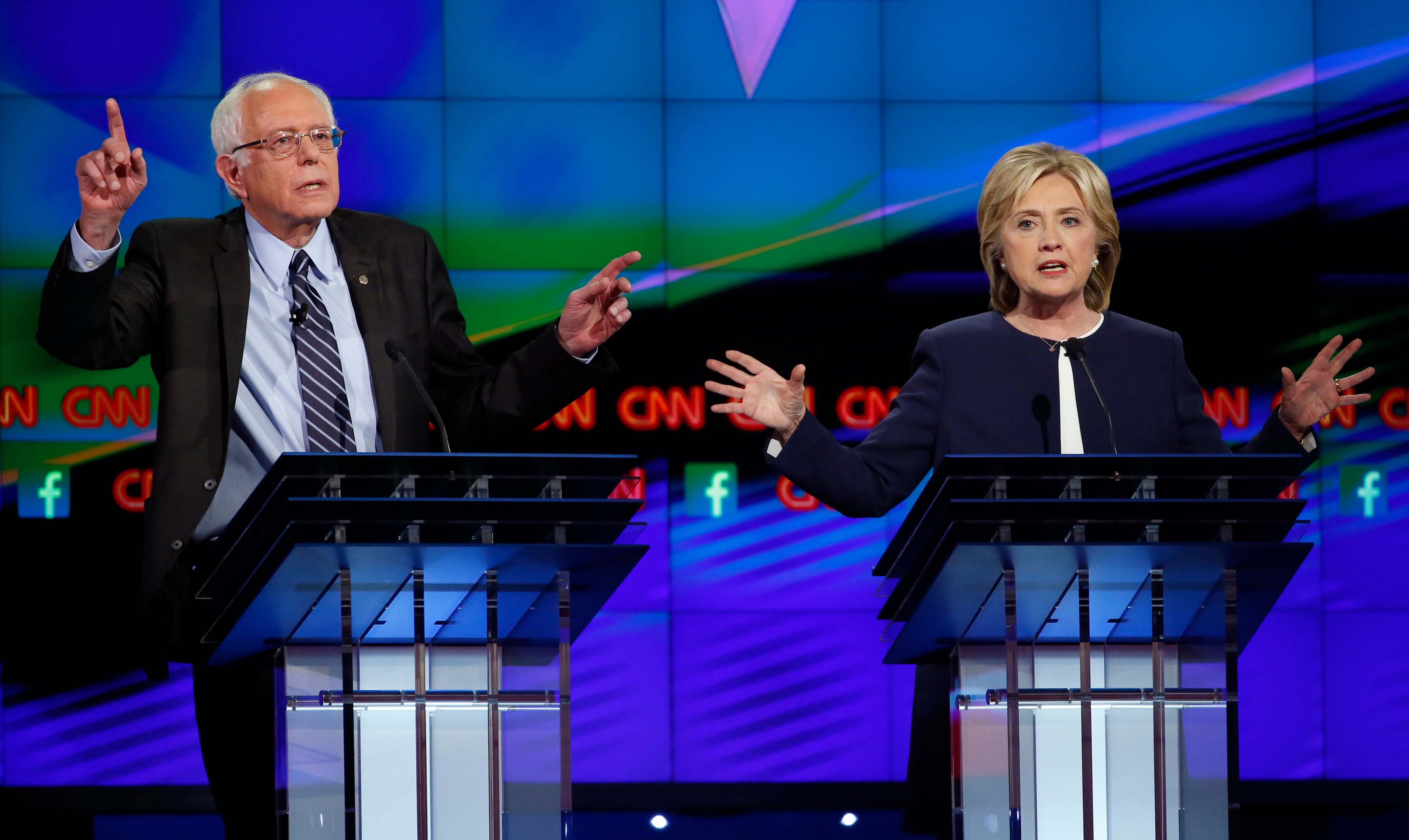 NH Poll: Bernie Sanders leads Hillary Clinton in every major voting bloc
Bernie Sanders now leads Hillary Clinton by 14 points in New Hampshire, according to the latest Monmouth University Poll of likely New Hampshire voters who are likely to vote in the first-in-the-nation primary in February.
Fifty-three percent of these voters choose Sanders, compared to 39 percent for Clinton. And the new poll shows that Clinton has also lost her edge over Sanders among registered Democrats, women and older voters. Sanders has now surpassed her with these voters, while holding onto his lead among registered independents, men and younger voters.
Under New Hampshire's modified primary system, undeclared voters may vote in either the Republican or Democratic primary, although voters who are members of one of the parties cannot vote in the other party's primary. Clinton (42 percent) is now losing Democrats to Sanders (50 percent), compared to two months ago, when she led Sanders 57 percent - 35 percent.
A Marist/Wall Street Journal/NBC poll out this week, however, showed a very different snapshot, with Clinton leading Sanders among voters who are Democrats by 18 points.
Among independents and new voters likely to take part in the primary, the Monmouth poll shows Sanders with a 58 percent - 34 percent advantage, similar to his 59 percent - 35 percent lead in November.
Fifty-two percent of these voters say they've settled on their choices, up from 35 percent two months ago. Sanders' supporters (55 percent) are a little more decisive than Clinton's (49 percent).
Sanders (50 percent) now leads Clinton (44 percent) among women voters, and he's holding his lead among men, 57 percent - 32 percent, similar to previous months. And voters under the age of 50 prefer Sanders, 58 percent - 30 percent. Older voters said in this survey they would support Sanders over Clinton by 50 percent to 44 percent. Two months ago, Clinton led this group 56 percent - 38 percent.
Half of New Hampshire Democrats feel that her husband, former President Bill Clinton can help his wife win, while 12 percent say his presence on the trail hurts her, and 32 percent say he'll have little impact.
The top issue for these Democrats is the economy and jobs (29 percent), followed by national security and terrorism (14 percent).
The Monmouth University Poll was conducted by telephone from January 7 to 10, 2016 with 413 New Hampshire voters likely to vote in the Democratic presidential primary. This sample has a margin of error of +4.8 percent. The poll was conducted by the Monmouth University Polling Institute in West Long Branch, NJ.
Thanks for reading CBS NEWS.
Create your free account or log in
for more features.