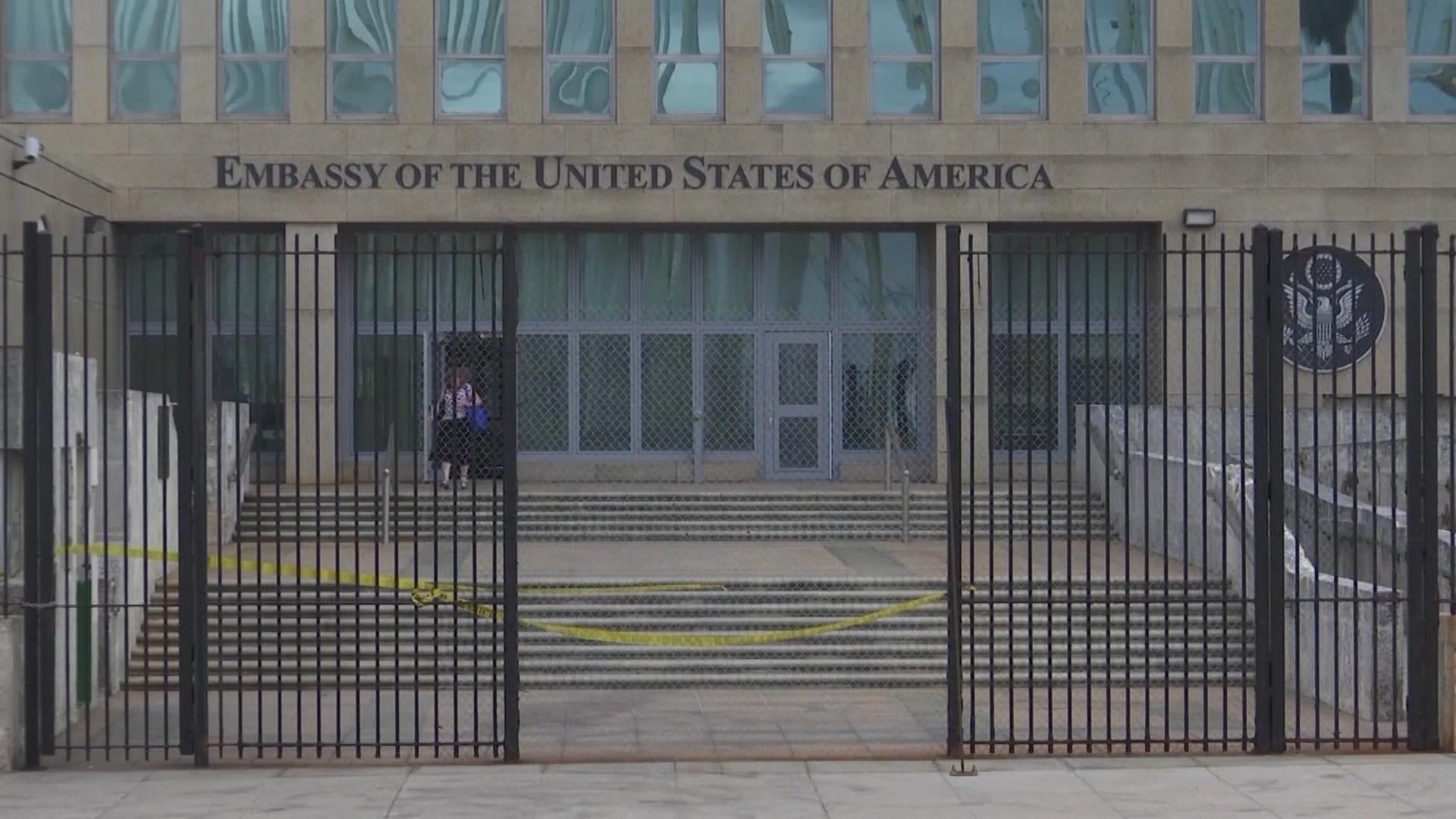 Documents reveal Canada called U.S. diplomats in Havana targets of "acoustic attacks" months before U.S. acknowledged them
WASHINGTON -- Newly disclosed declassified documents from Global Affairs Canada obtained by CBS News reveal Canadian officials were calling incidents affecting American diplomats in Havana, Cuba, "attacks" as far back as April 26 -- months before the U.S. State Department first publicly acknowledged them as such.
In a May 26 internal email update on the situation -- that also affected Canadian personnel -- a Canadian foreign service officer wrote: "Starting in late November and lasting until April 21, U.S. diplomats posted to Havana have been a target of acoustic attacks."
Canadian victims reported symptoms including "headaches, dizziness, nausea, hearing loss, nosebleeds, cognitive functions including loss of short term memory," similar to those of at least 24 Americans in Havana suffered.
According to the documents, on June 18, Health Canada Overseas Medical Advisor Dr. Jeffrey Chernin arrived in Havana for meetings with Canadian embassy staff regarding "possible injuries due to exposure to an acoustic device."
The records were first obtained by The Canadian Press through a public records request. The 71-pages of internal notes and emails cover a period from April to August. They are heavily redacted, including nearly an entire page that describes the "targets" of the "attacks." Many documents were originally marked as secret.
Cuba denies it had anything to do with what injured Americans and Canadians -- and has tried to cast doubt on U.S. claims that they were targets of bizarre attacks.
Sen. Jeff Flake, R-Arizona, told The Associated Press in Havana in an interview released Saturday: "The Cuban Interior Ministry is saying the FBI has told them there is no evidence of a sonic attack, even though that term is being used, attack, there is no evidence of it. Something happened, we don't know what it was, but there is no evidence the Cuban Government attacked diplomats here."
A spokesman for Flake did not respond to a request for additional comment.
The U.S. has withdrawn most of its embassy personnel in Havana, and forced many Cuban embassy officials in Washington to leave the country.
But Chernin found "the high incidence of cases in multiple neighborhoods demonstrates that it is an ongoing problem and does not fit with other patterns specifically raised as questions [redacted] (e.g. viral such as flu, hearing loss due to age."
The documents show the injuries prompted panic at the Canadian post, with one official writing: "Whatever it is we are dealing with, HAVAN is clearly seriously concerned and employees' well-being is being affected."
The situation also triggered security precautions including a "Review of security protocols, guards, patrols, and a consultation on sound blocking devices, recording equipment."
The documents also raise questions about how much the U.S. knew, but kept from the public.
Despite the State Department's Canadian counterparts calling them attacks for months, the U.S. only first publicly acknowledged them as "incidents" to CBS News Aug. 9. Secretary of State Rex Tillerson has since said he's "convinced these were targeted attacks."
The Canadian documents also suggest the injuries were being widely discussed outside government circles and classified channels even as the governments of both Canada and the U.S. were silent on the situation.
One document prepared over the summer suggested Global Affairs Canada draw up a response to the media in case the situation was leaked to the press, saying "reports are that the issue is being discussed even at a Virginia school."
Thanks for reading CBS NEWS.
Create your free account or log in
for more features.