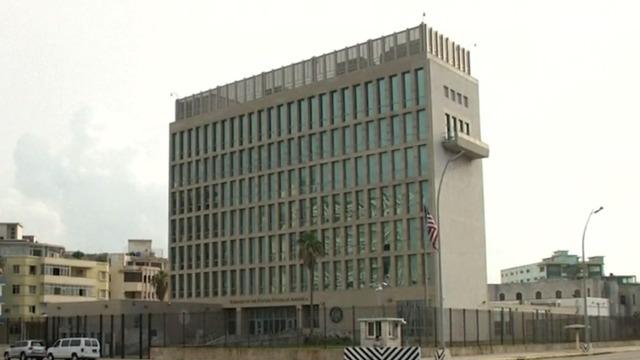 Some private citizens complain of health symptoms after visiting Cuba
Some private U.S. citizens who traveled to Cuba say they have experienced symptoms similar to those suffered by at least 22 U.S. diplomats after mysterious acoustic attacks in Havana.
"Since we issued the September 29 Travel Warning, we have received a handful of reports from U.S. citizens who report they experienced similar symptoms following stays in Cuba," a State Department official told CBS News. "We have no way of verifying whether they were harmed by the same attacks targeting official U.S. employees."
At this point, nearly a year since the attacks targeting diplomats began in Havana, Cuba, U.S. investigators are no closer to determining either the source or the methods, according to officials close to the investigation underway by several agencies including the FBI and CIA.
Investigators have been probing whether the attacks were caused by something more than just mysterious sonic devices after U.S. government personnel complained about hearing loud, bizarre and unexplained noises in homes and hotels.
Medical records examined by CBS News show some Americans suffered mild traumatic brain injury, cognitive problems, hearing loss and other health issues. The victims include a handful of Americans connected to the U.S. intelligence community, according to sources.
The U.S. has ordered most of its personnel and all families to leave Cuba, and is expelling a proportional number of Cuban embassy officials from its embassy in Washington. But the U.S. has stopped short of blaming Cuba for the attacks, as investigators consider whether another country could be involved.
Thanks for reading CBS NEWS.
Create your free account or log in
for more features.