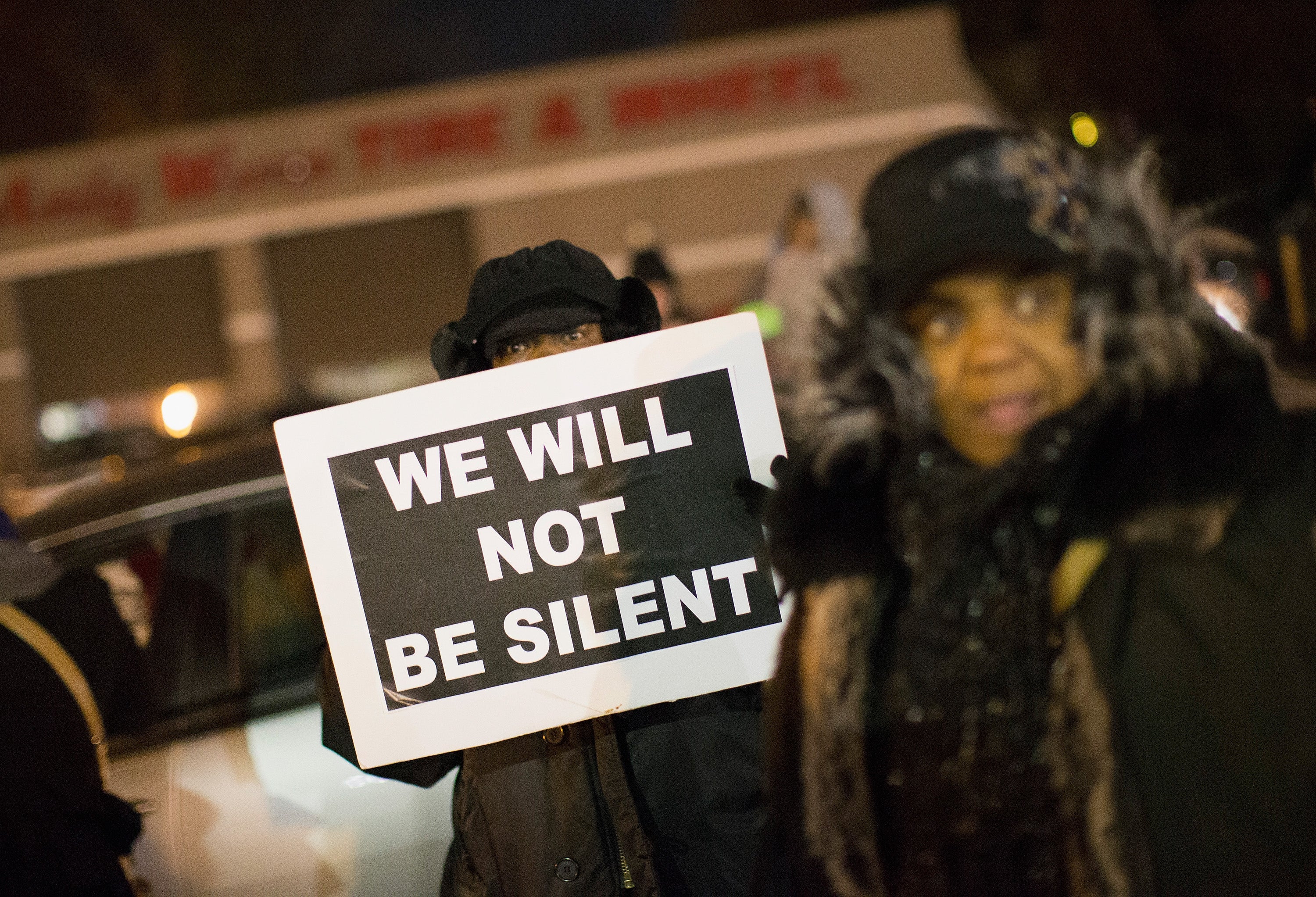 As Ferguson braces, FBI mobilizes and officials make pleas
As the community in Ferguson, Missouri awaits a decision from a grand jury on whether to indict a white police officer for the shooting death of an unarmed black teenager, the FBI has sent about 100 agents to the St. Louis area, CBS News has learned.
A spokesman for the St. Louis County prosecutor says a grand jury is still meeting to consider charges against Officer Darren Wilson in the shooting death of 18-year-old Michael Brown.
Ed Magee, a spokesman for Bob McCulloch, sent an email to media organizations early Friday afternoon outlining plans for a press conference once McCulloch is ready to announce the decision. He gave no timetable for the announcement.
Activists, authorities and the family of Brown are calling for calm once the grand jury decision is announced. St. Louis County Executive Charlie Dooley said Friday that police, government leaders and protesters have met in recent weeks to discuss so-called "rules of engagement" if protests arise.
Dooley said "no one agreed to all these rules" but he was confident that "we will do what is right and remain respectful of protests and residents of the community."
A school district that includes some students from Ferguson is calling off classes Monday and Tuesday, citing potential unrest if the grand jury announcement occurs soon.
The Jennings School District had already planned to shut down Wednesday through the end of the week for Thanksgiving. A letter sent home to parents on Friday said that with the uncertainty regarding the grand jury announcement, closing schools for the entire week seemed like the most logical thing to do.
Some protests prompted by the shooting have turned violent. Gov. Jay Nixon this week declared a state of emergency preparing for the grand jury announcement.
The court order applies to the Missouri State Highway Patrol, St. Louis County and Ferguson police.
Attorney General Eric Holder privately expressed frustration to Nixon over declaring the state of emergency, a Justice Department official told CBS News.
The official said Missouri Gov. Jay Nixon didn't give the department advance notice of the state of emergency and activation of the National Guard, CBS News reporter Paula Reid reports.
Also Friday, Holder announced that law enforcement officers have been given new guidelines "to maintain public safety while safeguarding constitutional rights during First Amendment-protected events."
Wilson, 28, reportedly told the grand jury he feared for his life as Brown, who was 6-foot-4 and nearly 300 pounds, came at him. Witnesses said Brown was trying to surrender and had his hands up.
Demonstrations have continued for more than three months, though numbers have dwindled and violence has become uncommon.
Still, there were signs of rising tension.
Protesters were arrested Thursday outside Ferguson police headquarters for the second night in a row after around 40 demonstrators blocked South Florissant Road. One of the three people arrested pushed an officer and was hit with pepper spray, according to St. Louis County Police spokesman Brian Schellman.
Calls for peace and restraint emanated from several quarters - business owners, civil rights leaders and outgoing Attorney General Eric Holder. Most prominently, those calls came from Brown's father.
"Hurting others or destroying property is not the answer," Brown said in the video released by the group STL Forward. "No matter what the grand jury decides, I don't want my son's death to be in vain. I want it to lead to incredible change, positive change, change that makes the St. Louis region better for everyone."
Holder on Friday issued a general reminder to police to prepare appropriately for demonstrations and to "minimize needless confrontation."
A video message released by Holder does not explicitly mention Ferguson, though it does reference demonstrations over the past months that have "sought to bring attention to real and significant underlying issues involving police practices."
"I know from firsthand experience that demonstrations like these have the potential to spark a sustained and positive national dialogue, to provide momentum to a necessary conversation and to bring about critical reform," Holder said in the video message.
"But history has also shown us that the most successful and enduring movements for change are those that adhere to nonaggression and nonviolence," he added.
Antonio Henley, owner of Prime Time Beauty and Barber Shop in Ferguson, said concern about the pending announcement is hurting business.
"It's been rough, especially these past few weeks leading up to the decision," Henley said. "Our business has been cut in half because the people in the community are afraid to come around."
Meanwhile, a federal judge on Friday issued court orders that prevent Missouri police from stopping media and others from recording officers.
The court order follows a lawsuit from the American Civil Liberties Union that said police tried to stop journalists from recording in Ferguson, where protests have been ongoing since 18-year-old Michael Brown was fatally shot by a police officer in August.
Thanks for reading CBS NEWS.
Create your free account or log in
for more features.