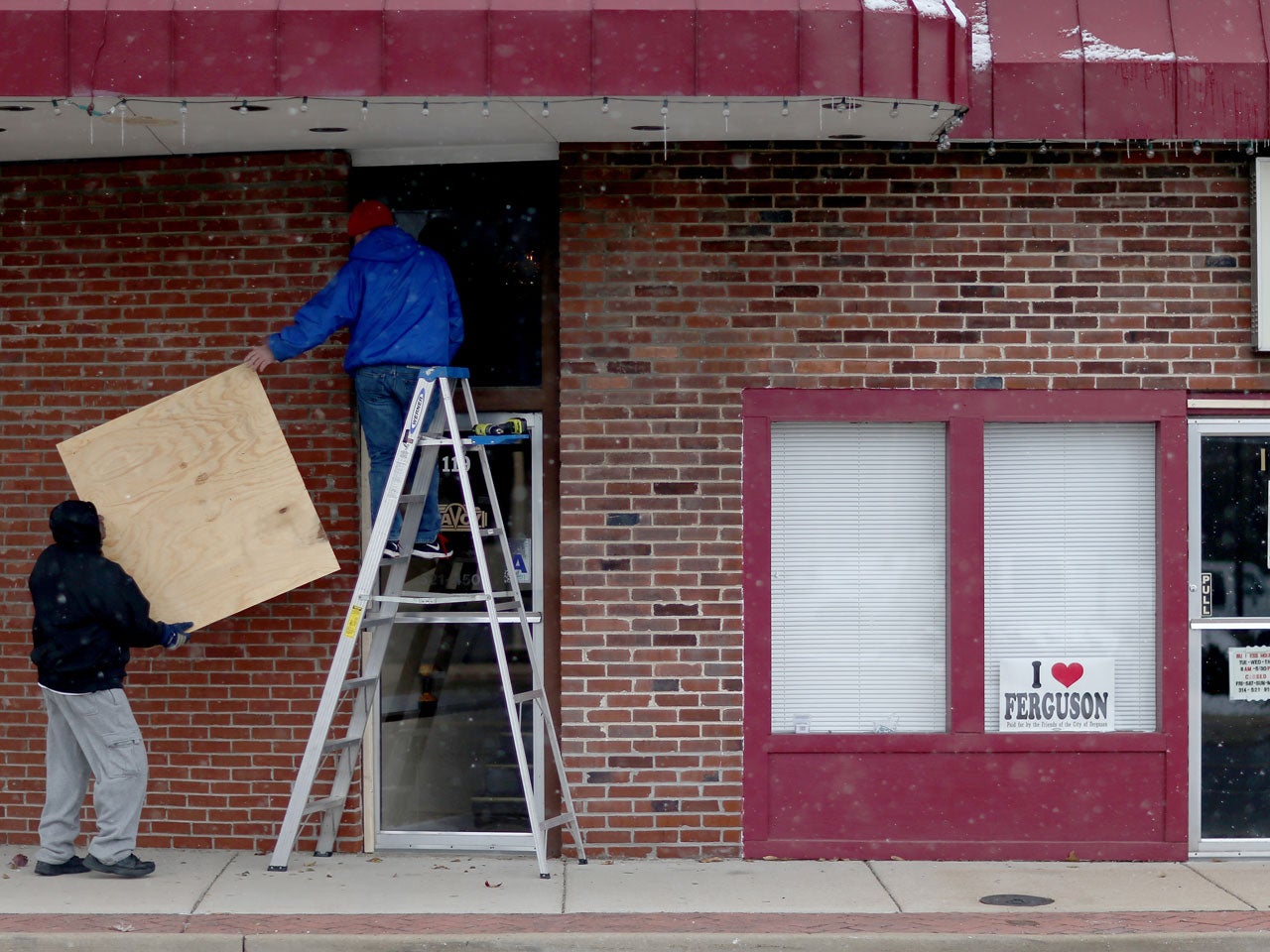 National Guard called in ahead of Ferguson grand jury decision
JEFFERSON CITY, Mo. - Missouri Gov. Jay Nixon has declared a state of emergency and activated the National Guard in advance of a grand jury decision about whether a white police officer will be charged in the fatal shooting of a black 18-year-old in the St. Louis suburb of Ferguson.
Nixon said Monday that the National Guard would assist state and local police as needed, in case there is civil unrest when the grand jury's decision is announced.
"My hope and expectation is that peace will prevail," Nixon said. "But we have a responsibility - I have a responsibility - to plan for any contingencies that might arise."
There was no indication an announcement is imminent. There is no specific date for a decision to be revealed about whether Ferguson Police Officer Darren Wilson should face charges for shooting Michael Brown on Aug. 9. The St. Louis County prosecutor has said he expects the grand jury to reach a decision in mid-to-late November.
New video evidence was released over the weekend in the case, adding to already heightened tensions.
New audio recordings of police radio communication before and after the teenager's shooting and video released over the weekend are helping establish a timeline of events, but they fail to answer many crucial questions about what actually occurred.
The video shows Officer Darren Wilson leaving the Ferguson police department hours after he shot Brown. He is seemingly uninjured -- a contradiction to what police originally said, reports CBS News correspondent Michelle Miller.
"If you got a blowout, a fracture to your eye socket, you're not just going to be walking around holding your eye," said Ben Crump, the Brown family's attorney. "We don't see him holding his eye anywhere in that video."
The encounter between Wilson and Brown took less than 90 seconds, leading to months of protests.
Police radio communications, obtained by the St. Louis Post Dispatch, shed more light on the events of Aug. 9.
"21. Put me on Canfield with two. And send me another car," Wilson could be heard saying.
Wilson first approached Michael Brown shortly after 12:02 p.m. Less than 90 seconds later, Brown was shot and another officer radioed for back-up.
"Get us several more units over here," a police officer said. "There's going to be a problem."
On Sunday, protesters braved the cold and snow on the streets of St. Louis lying down in chalk outlines of bodies and blocking traffic to commemorate 100 days since Brown's death.
"We just wanted them to know that it doesn't matter if the weather is bad, good, ugly. We'll be out here because this means that much to us," protester Rockit Ali said.
Demonstrators also targeted downtown Clayton Monday, blocking traffic at several intersections before marching to the county Justice Center. That's where the grand jury has been meeting behind closed doors since late August. No arrests were reported.
The protests are a far cry from the turmoil that shook this city and the nation only months ago, and there's fear that violence could resurface as a grand jury decides whether to indict the officer responsible for shooting the unarmed teen.
"There have been several days of training for police officers at every single level," Missouri State Sen. Maria Chappelle-Nadal said. "We have multiple police jurisdictions that are trying to understand what they can and cannot do."
Ferguson Police Chief Tom Jackson said if Officer Wilson is not indicted by the grand jury, he will be cleared to return to work according to Missouri law. But the Ferguson police department will conduct its own separate investigation and ultimately make the decision on whether Wilson will stay or go.
Thanks for reading CBS NEWS.
Create your free account or log in
for more features.