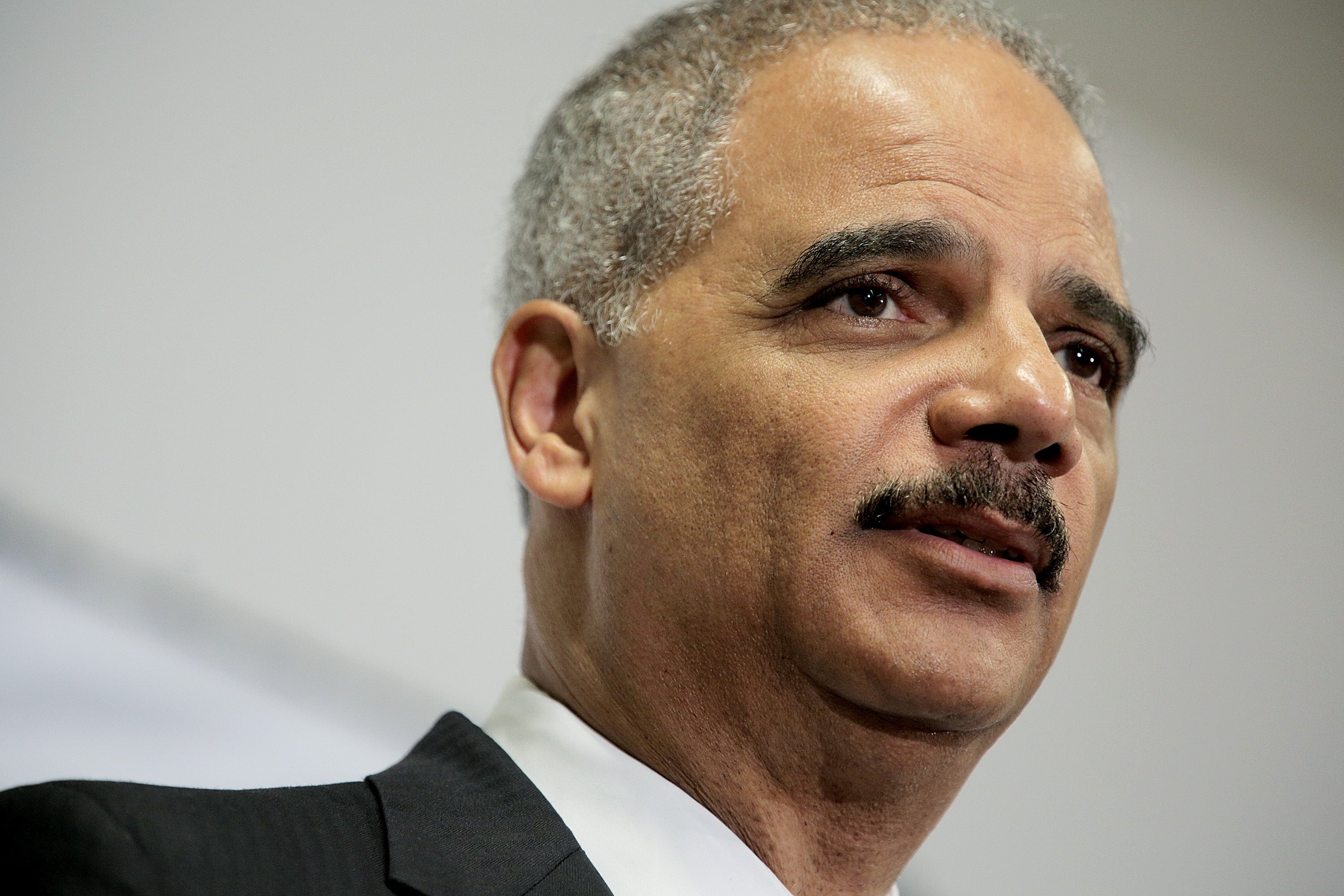 Holder frustrated with governor over Ferguson action
Attorney General Eric Holder privately expressed frustration to Missouri's governor over declaring a state of emergency ahead of a grand jury decision in last summer's police shooting of an unarmed black man in Ferguson, a Justice Department official told CBS News.
The official said Missouri Gov. Jay Nixon didn't give the department advance notice of the state of emergency and activation of the National Guard, CBS News reporter Paula Reid reports. Nixon took the actions Monday while a grand jury is deciding whether to indict Ferguson Police Officer Darren Wilson, who is white, for the fatal shooting of Michael Brown.
A decision from the grand jury is expected in the coming days.
Holder thought that Nixon's actions set the wrong tone and that the tone of his press conference Monday was counter-productive and served to escalate tensions well ahead of the grand jury decision, the official said.
Two sources have confirmed to Reid that the grand jury was expected to hear from one more witness Friday and then begin deliberations.
The prosecutor has not presented a specific charge against Wilson, so the jurors have many different possible charges and statutes that they can consider, the sources confirmed.
Also Friday, Holder announced that law enforcement officers have been given new guidelines "to maintain public safety while safeguarding constitutional rights during First Amendment-protected events."
In a video posted on the Justice Department's website, Holder never mentions the Ferguson case by name but reinforces the importance of peaceful protests and responsible policing.
"The Justice Department encourages law enforcement officials, in every jurisdiction, to work with the communities they serve to minimize needless confrontation," he says in the video that lasts nearly four minutes.
Holder said that the new tools and best practices given to police officers will help to "preserve the peace and maintain the public trust at all times - particularly in moments of heightened community tension."
Holder added that history shows that the most successful and enduring movements in U.S. history have been peaceful.
Police and protesters clashed again outside Ferguson police headquarters Thursday night.
More than two months into the Justice Department's probe of the Ferguson department's practices, the civil rights inquiry is focusing on use-of-force, stops and searches and possible patterns of discrimination in the ways that officers in the predominantly white department interact with the majority-black community.
Holder's comments come as other community leaders - as well as Brown's family - have called on both Brown's supporters and law enforcement to remain "peaceful, calm and dignified."
Michael Brown Sr. posted a video online saying that he, his family and the St. Louis region are still hurting. But, Brown says, "hurting others or destroying property is not the answer."
Thanks for reading CBS NEWS.
Create your free account or log in
for more features.