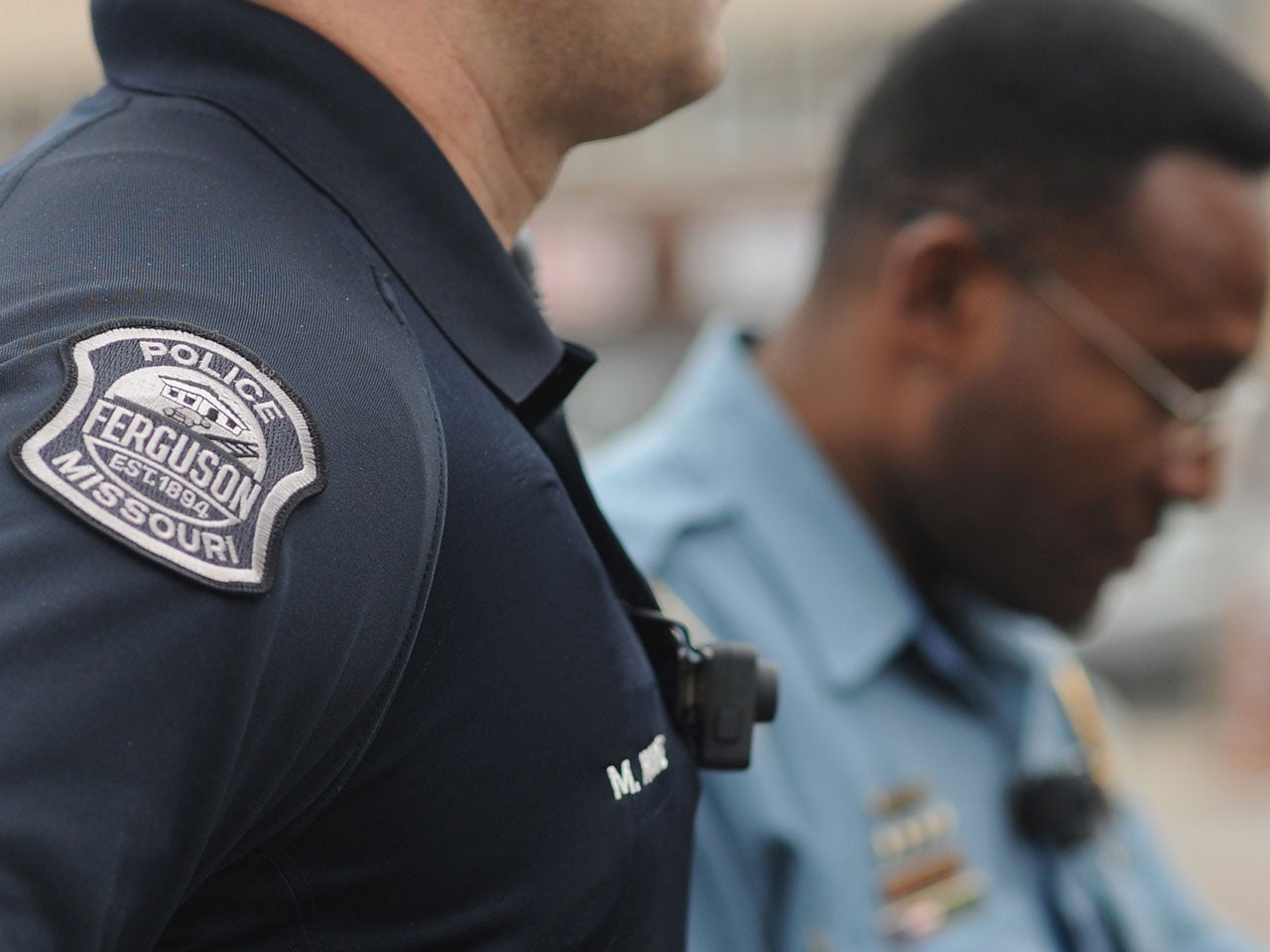 Barricades up: Final preparations for Ferguson grand jury
FERGUSON, Mo. - Crews erected barricades around the building where a grand jury has been considering whether to indict the Ferguson police officer who shot and killed Michael Brown, even as a grand jury decision seemed unlikely this weekend.
Tension has been mounting in Ferguson and elsewhere in the St. Louis area in recent days, with many speculating that the grand jury's decision would be announced on Sunday. That seemed increasingly unlikely Sunday, although there was a noticeable uptick in the preparations being made.
Multiple sources tell CBS News that the announcement of a grand jury decision in the Michael Brown shooting case is not expected before Monday.
Some activists are calling for widespread changesin the way police officers interact with the community, race relations and socioeconomic factors that led to the unrest. To that end, Missouri Gov. Jay Nixon appointed 16 people to the Ferguson Commission, which will study the issues and recommend action steps by Sept. 2015.
The community is bracing for the grand jury's report, with Brown's family joining President Obama and Attorney General Eric Holder urging people to remain peaceful.
Missouri Public Safety Director Chief Dan Isom told CBS affiliate KMOV in St. Louis he is urging people to be patient, but he's aware the public wants answers.
"There are a lot of rumors out there, and they sort of add to the fear and anxiety," Isom said. "All of us in the community hope it happens sooner rather than later. But we want the grand jury to do their due diligence."
Many local officials have expressed concern about "out-of-town" agitators, and Isom said the plan on dealing with them is to work closely with locals groups to make outsiders "easily identifiable."
Downtown STL Inc., a St. Louis civic group that promotes downtown businesses, told members in an email Saturday that the grand jury will reconvene Monday to continue deliberating whether charges are warranted against Ferguson police Officer Darren Wilson in the Aug. 9 fatal shooting of Brown.
The email did not explain how the group knew the information, and a spokeswoman declined comment. Ed Magee, a spokesman for St. Louis County Prosecutor Bob McCulloch, didn't respond to several messages Saturday.
The Brown family's attorney, Ben Crump, said Saturday that he hadn't heard a decision had been reached and that prosecutors had promised to tell him when that happened.
Wilson is white and Brown, who was unarmed, was black. There have been many demonstrations in the months since Brown's death, including some that were violent. On Saturday, authorities set up barricades around the Buzz Westfall Justice Center in Clayton, which is where the grand jury has been meeting.
Barricades also went up in the shopping center parking lot on West Florissant Avenue in Ferguson, which was where police set up a makeshift command center in the immediate aftermath of Brown's death.
Several dozen protesters marched in Ferguson on Saturday evening, praying, playing music and chanting slogans including, "No justice, no peace" and "Mike Brown means, we've got to fight back." Cars stopped and drivers honked, slowing traffic.
Brown's mother, Lesley McSpadden, spoke to protesters through a bullhorn and urged people to be careful.
"Don't agitate them, and don't let them agitate y'all," she said. "I don't want nobody getting hurt. We're all willing to do something, but I don't want nobody getting hurt."
Later, several protesters gathered outside of Ferguson's police station, where they blocked South Florissant Avenue. Officers warned the crowd not to impede traffic, and the demonstrators moved to the sidewalk before eventually spilling back into the street. Two people were arrested for unlawful assembly, said St. Louis County Police spokesman Brian Schellman.
Several businesses in Ferguson and Clayton have boarded up their windows, and some residents admitted to feeling anxious.
Jamie Freeman of Ferguson, 38, a registered nurse and mother of four, said she was especially concerned since her 20-year-old son lives in the neighborhood where Brown was shot.
"I just hope it stays peaceful," Freeman said of protests that will follow the grand jury decision. "We all have human emotions, but there's a way to do things, and violence, you can't get peace from violence."
The FBI has sent nearly 100 additional agents to Ferguson to help law enforcement agencies, according to a U.S. official who spoke on condition of anonymity because the official was not authorized to discuss the FBI plans.
But things were calm during the day on Saturday. Brown's father, Michael Brown Sr., joined a church group in passing out free turkeys to needy residents in the area where his son was shot. A day earlier, a video of Brown Sr. was released urging peace, regardless of how the announcement goes.
Thanks for reading CBS NEWS.
Create your free account or log in
for more features.