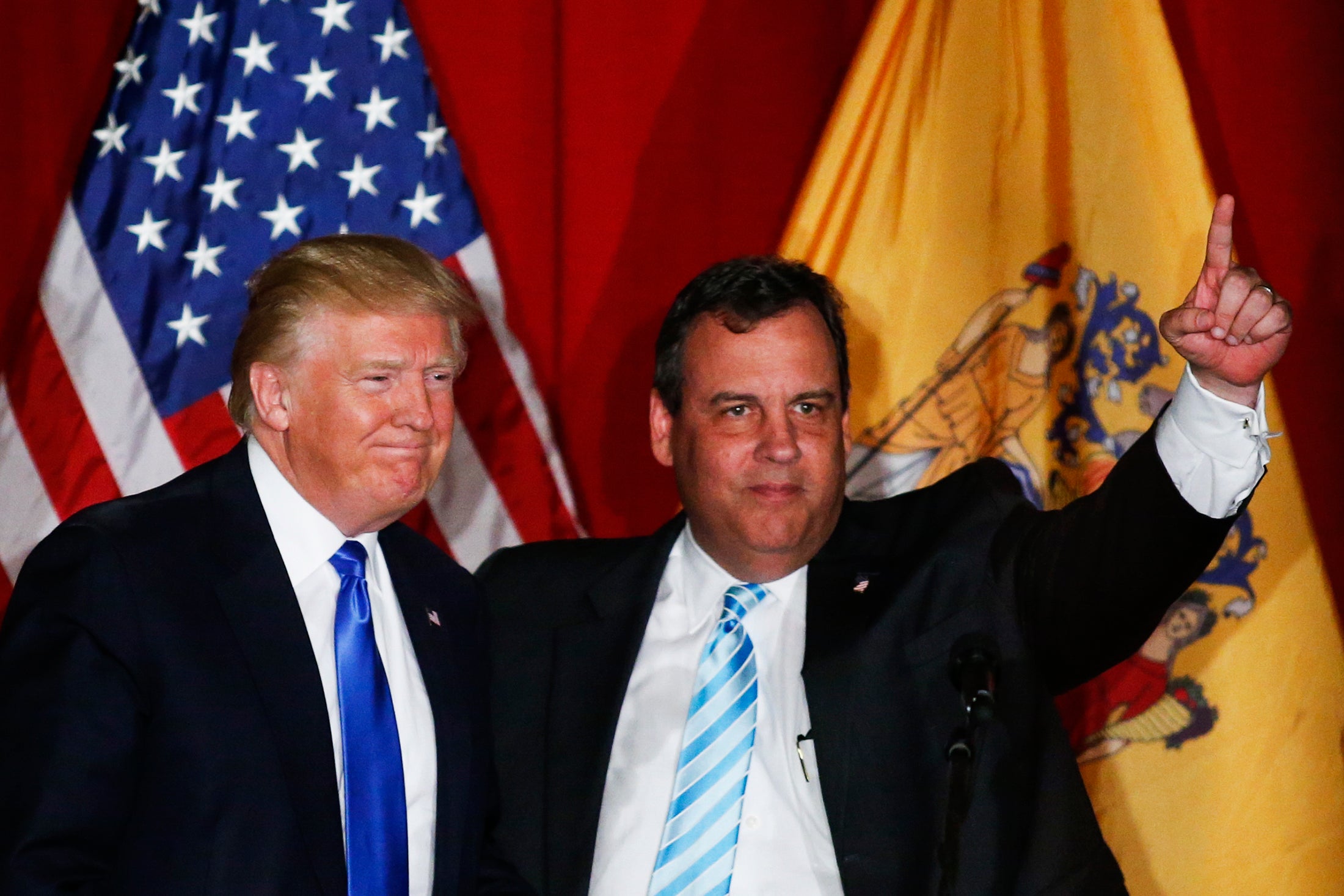 Trump vetting Chris Christie for veep
Donald Trump is vetting New Jersey Gov. Chris Christie, a one-time rival for the Republican party's White House nomination, as a possible vice presidential pick, sources confirmed to CBS News.
The New York Times first reported Thursday that Christie is on Trump's veep shortlist, which former campaign manager Corey Lewandowski said last week amounted to no more than four people.
CNN also reported Thursday that Christie had received the official paperwork for the vetting process.
Trump has said before that he would go the "political route" when choosing his running mate, telling MSNBC last month that he would pick "somebody that can help me with legislation and somebody that can help me get things passed and somebody that's been friends with the senators and the congressman and all."
Christie, who has known the candidate for years, backed Trump soon after dropping out of the GOP primary race, becoming the first gubernatorial endorser for the brash New Yorker.
The New Jersey governor has been a faithful surrogate for Trump on the campaign trail ever since, defending the candidate against his critics -- even when they're top Republican officials.
Recently, when House Speaker Paul Ryan called Trump's comments against a Hispanic federal judge "textbook racism," Christie denied the characterization.
"Donald Trump is not a racist," Christie told reporters in New Jersey. "The allegations that he is are absolutely contrary to any experience I've had with him over the last 14 years."
Christie said of Ryan that he was "entitled to his opinion. I've expressed mine."
Trump has said he would announce his vice presidential pick at the Republican convention in Cleveland in July.
CBS News' Jacqueline Alemany and Arden Farhi contributed to this report.
Thanks for reading CBS NEWS.
Create your free account or log in
for more features.