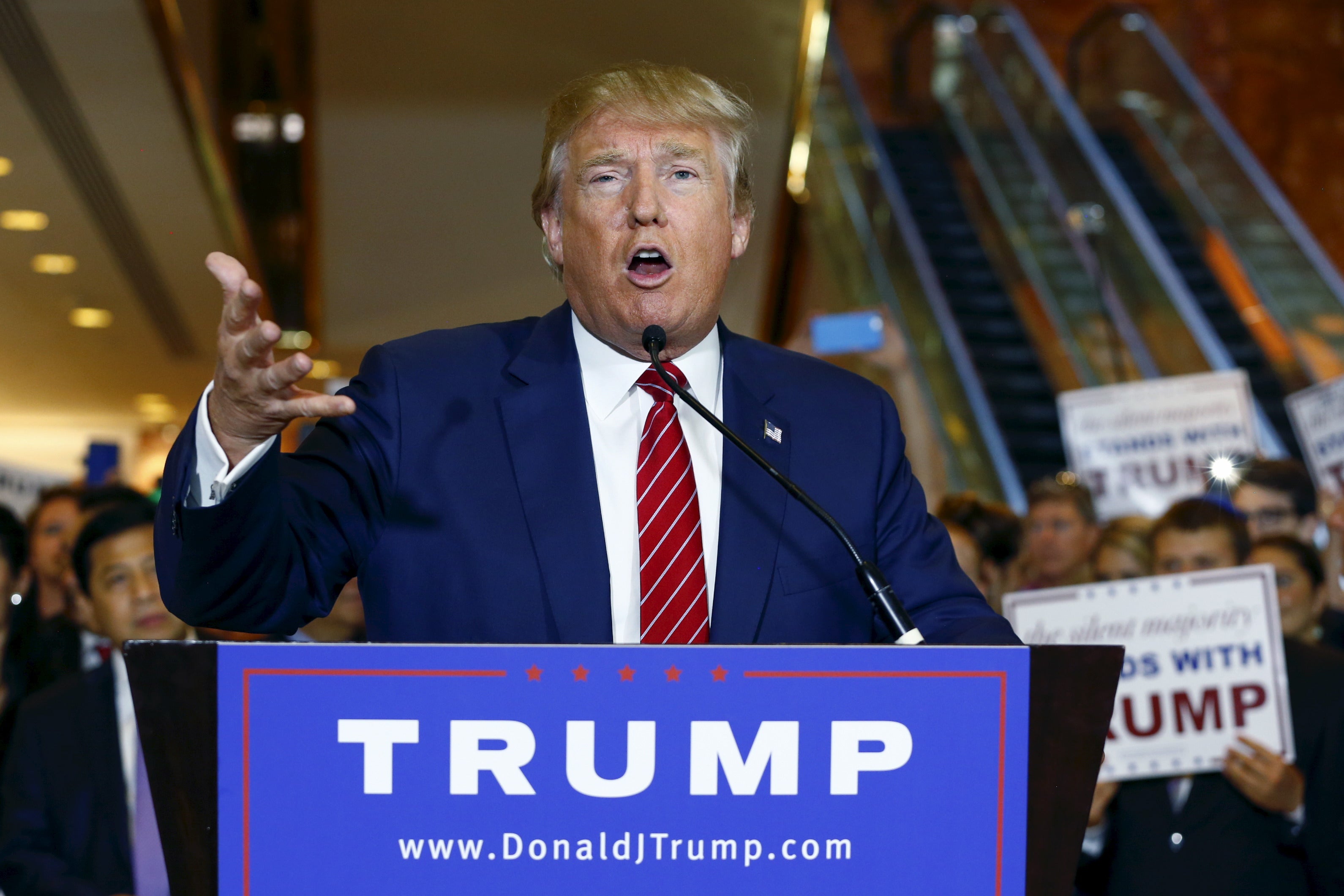 Donald Trump on CEO pay: It's a "complete joke"
Republican presidential candidate and businessman Donald Trump said Sunday that increasing CEO pay is "a total and complete joke" but that he can't do anything to change it.
"It does bug me. It's very hard if you have a free enterprise system to do anything about that," Trump said in an interview on CBS' "Face the Nation" Sunday. "You know the boards of companies are supposed to do it but I know companies very well and the CEO puts in all his friends...and they get whatever they want you know because their friends love sitting on the board."
"That's the system that we have and it's a shame and its disgraceful," Trump said.
Trump is at the top of the 2016 GOP field in the new CBS News Battleground Tracker that surveyed Republican primary voters in Iowa, New Hampshire and South Carolina. Neurosurgeon Ben Carson sits in second place in all three surveys, but fell just four points short of Trump's 29 percent support in Iowa.
The difference, Trump said, is this: "I'm a dealmaker, I'll make great deals for this country, Ben can't do that."
Later in the interview he circled back to Carson, unprompted, and said, he's "a very very nice man but...this will not be a good situation because he's not a dealer, he's not a negotiator." He also said Carson won't be able to bring wealth back to the U.S.
Trump offered a preview of his tax plan, which he said he plans to release in about three weeks.
"Generally, it's going to be a reduction," he said, calling for a lower corporate tax rate that allows companies to bring money back into the country.
"Corporations rightfully don't bring it back because they have a massive tax to pay," he said. "We've got to make it so they can bring it back. And I'll be bringing it back and we're going to have a lot of money pouring into the United States if I'm elected."
The middle class would also see its tax burden lowered, Trump said, but "for the hedge fund guys, they're going to be paying up." Last month, he said on "Face the Nation" that hedge fund managers were "getting away with murder" because they pay such a small amount in taxes.
Asked about other changes he might make as president on issues like campaign finance, term limits or a balanced budget, Trump said, "The biggest reform is to get competent people in office. I mean that's to me the biggest reform we could make."
Trump evaded a question from moderator John Dickerson about how human resources at his companies would have handled derogatory comments he made about fellow GOP candidate Carly Fiorina's face.
He doubled down on his insistence that he was talking about her persona.
"You could call it bad luck, you could call it she did a bad job. But Hewlett Packard was a disaster and Lucent, the company she was at before Hewlett Packard was a disaster," he said, referring to two companies where she was an executive. He also mentioned her 2010 loss to Democrat Barbara Boxer in California's 2010 Senate race.
"The problem is we're so politically correct that we can't get out of our way so people make statements that all of a sudden the statement's such a big deal. I'm only talking about her persona. Her persona is just, she hasn't done a good job," he said.
Thanks for reading CBS NEWS.
Create your free account or log in
for more features.