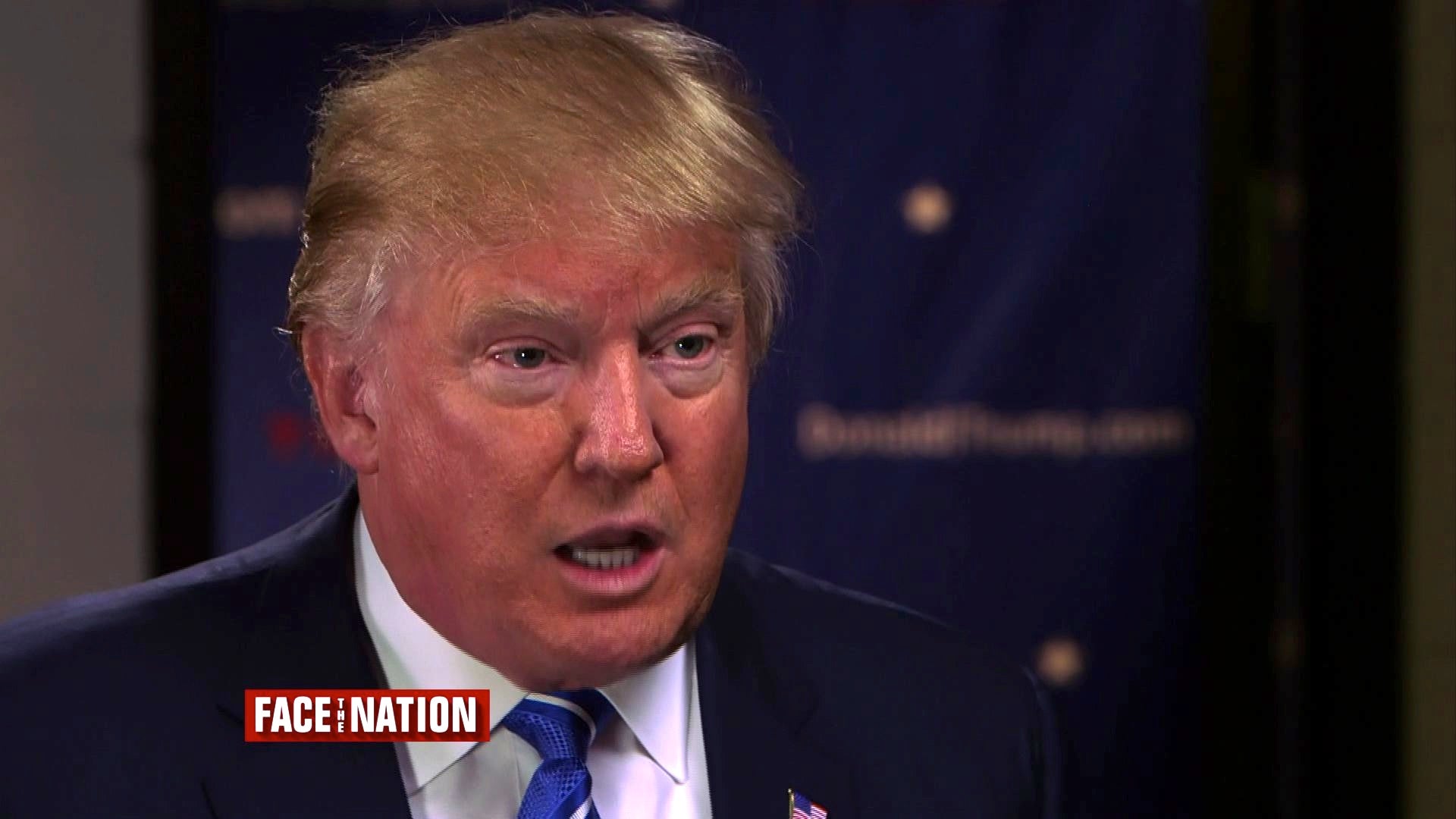 Trump: "I don't believe" San Bernardino shooter's sister was unaware of plot
Saira Khan, the sister of San Bernardino shooter Syed Farook, told CBS News in an interview broadcast Friday that she could not fathom the possibility that her brother and his wife, Tashfeen Malik, would commit mass murder.
Republican presidential candidate Donald Trump says he's not buying it.
"I probably don't believe the sister," Trump declared in an interview with "Face the Nation" set to air Sunday.
"So you would go after her?" host John Dickerson asked Trump.
"I would go after a lot of people and find out whether or not they knew. I'd be able to find out. Cause I don't believe the sister," he replied.
When Dickerson asked Trump whether he's worried about the possibility of creating more terrorists, Trump replied with a quick "No."
"We have to stop terrorists," Trump explained. "And the only way we're going to stop them, in my opinion, is that way. You know, they say they don't mind dying. I think they do mind dying. But I can tell you this. They want their families left alone. We have to stop terrorism."
Farook and Malik were the suspected perpetrators of the shooting at a San Bernardino social services center that claimed 14 lives and injured 21 others. Both were killed by police during a shootout that ended the manhunt following the massacre. Investigators are looking into ties between the couple and terrorist elements in the U.S. and abroad, including the Islamic State of Iraq and Syria.
In an interview Friday, Saira Khan expressed astonishment that her brother and his wife could have perpetrated such violence.
"I can never imagine my brother or my sister-in-law doing something like this. Especially because they were happily married, they had a beautiful 6-month-old daughter. It's just mind boggling why they would do something like this," Khan told CBS News' David Begnaud in an exclusive interview.
Khan added that she's been left wondering whether she could have stopped it.
"So many things I asked myself. I ask myself if I had called him that morning or the night before, asked him how he was doing, what he was up to. If I had any inclination, maybe I could have stopped it," Khan said.
You can watch the full interview with Trump - and get the latest news on the shootings in the San Bernardino - on Sunday's "Face the Nation." Check your local listings for airtimes.
Thanks for reading CBS NEWS.
Create your free account or log in
for more features.