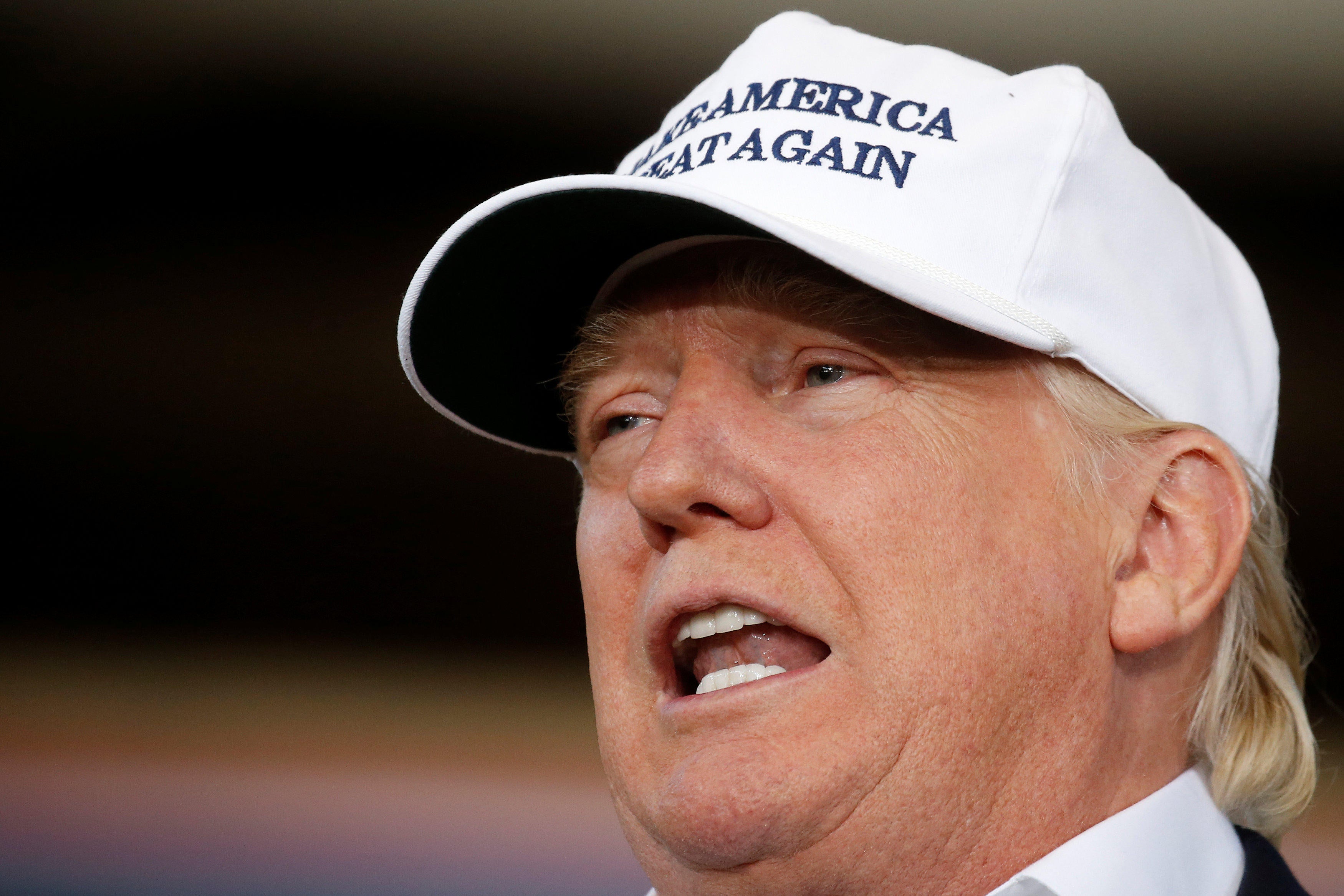 Donald Trump announces "major speech on illegal immigration" for Wednesday
Donald Trump announced Sunday evening that he plans to deliver a "major speech on illegal immigration" in Arizona on Wednesday.
The GOP presidential nominee shared the scheduled event on his Twitter account.
This comes after Trump has waffled on his immigration policy position for more than a week, specifically on his plan for dealing with undocumented immigrants already living in the U.S.
Early on in his campaign, Trump advocated deporting the roughly 11 to 12 million immigrants in the United States, and said that they could only re-enter the country through the legal process. Last September, Trump even said that it would take his administration up to two years to deport them all.
On Tuesday however, Trump suggested during a taped town hall hosted by Fox News' Sean Hannity that he might be open to letting some of the undocumented immigrants living in the U.S. stay. He also told Hannity that there would be "no amnesty" for undocumented immigrants if he's elected president, but suggested he would be willing to "work with" that community.
On Wednesday, Trump hinted that he plans to announce something new or different regarding his immigration policies over the next two weeks.
Trump told CNN's Anderson Cooper on Thursday that there is "not a path to legalization" for undocumented immigrants under his plan and he described his stance as one that was "hardening" instead of one that was "softening" as he described only two days earlier.
"No, there's not a path to legalization unless people leave the country, if they come back in and then they have to start paying taxes," he said, adding that he would first plan to deport "bad dudes" who he estimated would amount to "probably millions...certainly hundreds of thousands."
At a rally Saturday, Trump appeared to hint more at his position, but didn't provide details.
"On day one, I'm going to begin swiftly removing criminal illegal immigrants from this country," he said in Des Moines, Iowa.
In an interview with Trump campaign manager Kellyanne Conway on CBS's "Face the Nation" on Sunday, host John Dickerson pointed out that Trump has advocated deporting 11 million undocumented immigrants living in the U.S. and he asked why Trump is shifting on that stance.
"Actually, he's not, John," Conway said. "He's pretty consistent. Immigration is a very complex issue."
Dickerson then asked Conway if the law is enforced, if that would mean Trump would call for undocumented immigrants to self-deport or if he would create a deportation force.
"That's really the question here, John," Conway replied. "He has to deal with those agencies and those individuals are are already responsible for this who aren't doing the jobs."
Conway added that Trump would "work with law enforcement [and] immigration agencies" to take care of the issue in a "fair, humane and effective" way.
Thanks for reading CBS NEWS.
Create your free account or log in
for more features.