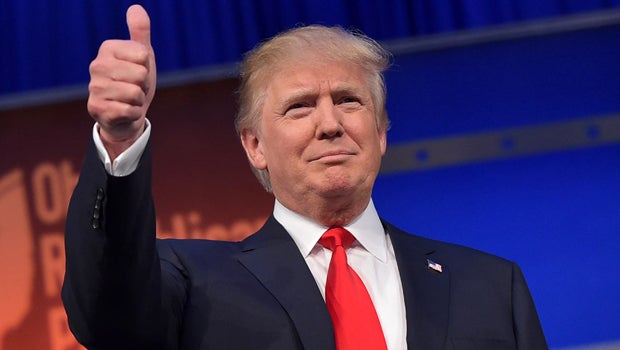 Trump would take 2 years to deport millions of undocumented immigrants
Donald Trump says that if he's elected, it would only take his administration up to two years to deport all the undocumented immigrants currently residing in the United States.
"I think it's a process that can take 18 months to two years if properly handled," Trump said in a conference call with members of the Alabama Republican Party late Thursday night.
The comments were Trump's first specific mention of a timeline for implementing his immigration plan. Whether this plan is viable or not is up for debate. The American Action Forum, a conservative think tank, estimates that it would take as much as ten times as longer - two decades - to remove all the undocumented immigrants in the country, at a cost of more than $600 billion.
Trump also said that he wouldn't build the wall along the Southern border he has proposed until all the undocumented immigrants are out.
"I will get them out so fast that your head would spin, long before I even can start the wall," Trump said. "They will be out of here. You know we have tremendous problems of crime."
The Trump campaign did not respond to multiple requests for comment.
The conference call was the latest in the Alabama GOP's "Calling Alabama." Other presidential candidates, such as Dr. Ben Carson, former Florida governor Jeb Bush, former hp CEO Carly Fiorina and Texas Senator Ted Cruz have also taken part.
Trump resumes campaigning this weekend. After appearing on The Tonight Show with Jimmy Fallon Friday, he will head to Iowa on Saturday.
Thanks for reading CBS NEWS.
Create your free account or log in
for more features.