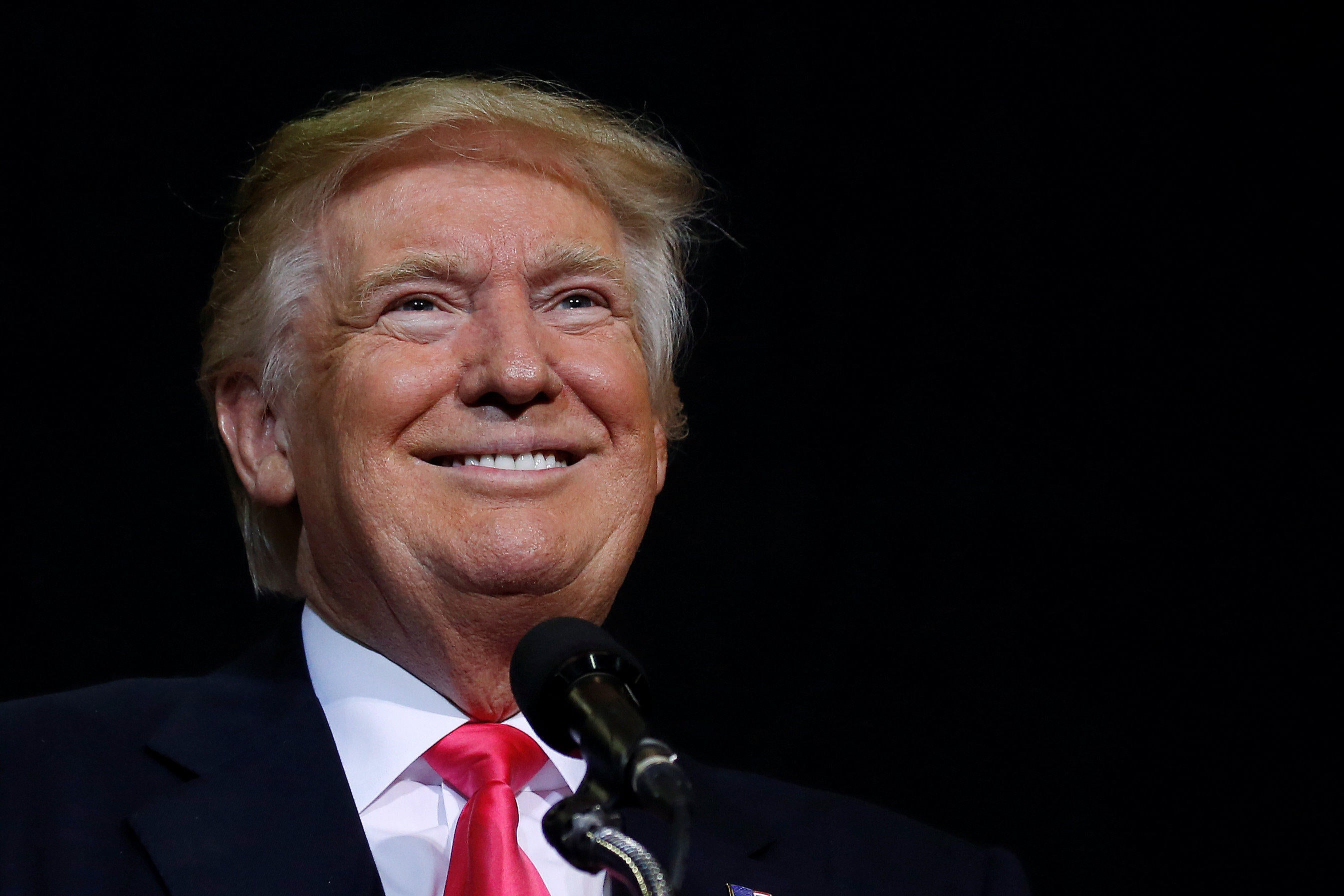 Donald Trump: I'm going to "announce something" on immigration in next 2 weeks
Donald Trump hinted Wednesday that he plans to announce something new or different regarding his immigration policies over the next two weeks.
In an interview with West Palm Beach CBS affiliate WPEC, the GOP presidential nominee was asked to share details about the idea that he plans to soften his proposals.
"Well, I'm going to announce something over the next two weeks, but it's going to be a very firm policy," Trump told WPEC.
"We're very, very firm on immigration," he added. "We're going to build a wall, it's got to be a very powerful wall. But we want people to come into our country, but we want them to come in legally, but we're going to be very, very strong on immigration."
During a town hall with Fox News' Sean Hannity on Tuesday, Trump suggested that he might be open to letting some of the undocumented immigrants living in the U.S. stay.
"There could certainly be a softening because we're not looking to hurt people," Trump said. "We have some great people in this country. We have some great, great people in this country but we're going to follow the laws of this country and what people don't realize--we have very, very strong laws."
In an interview with CBS' Major Garrett on Tuesday, Trump's vice presidential nominee Indiana Gov. Mike Pence was asked what "tough and fair" means when it comes to deportations.
"I think those are issues that will continue to be worked out in the days ahead," Pence said.
Their remarks signal a major shift from Trump's previous position of supporting a policy that would lead to the deportation of roughly 11 million undocumented immigrants in the U.S. and only allowing them to re-enter through the legal avenues.
The forthcoming announcement will come not long after the shake-up within his presidential campaign that resulted in the promotion of Kellyanne Conway to campaign manager, the hiring of former Breitbart chief Steve Bannon to be Trump's CEO and the resignation of former campaign chairman Paul Manafort.
CBS News' Sopan Deb contributed to this report.
Thanks for reading CBS NEWS.
Create your free account or log in
for more features.