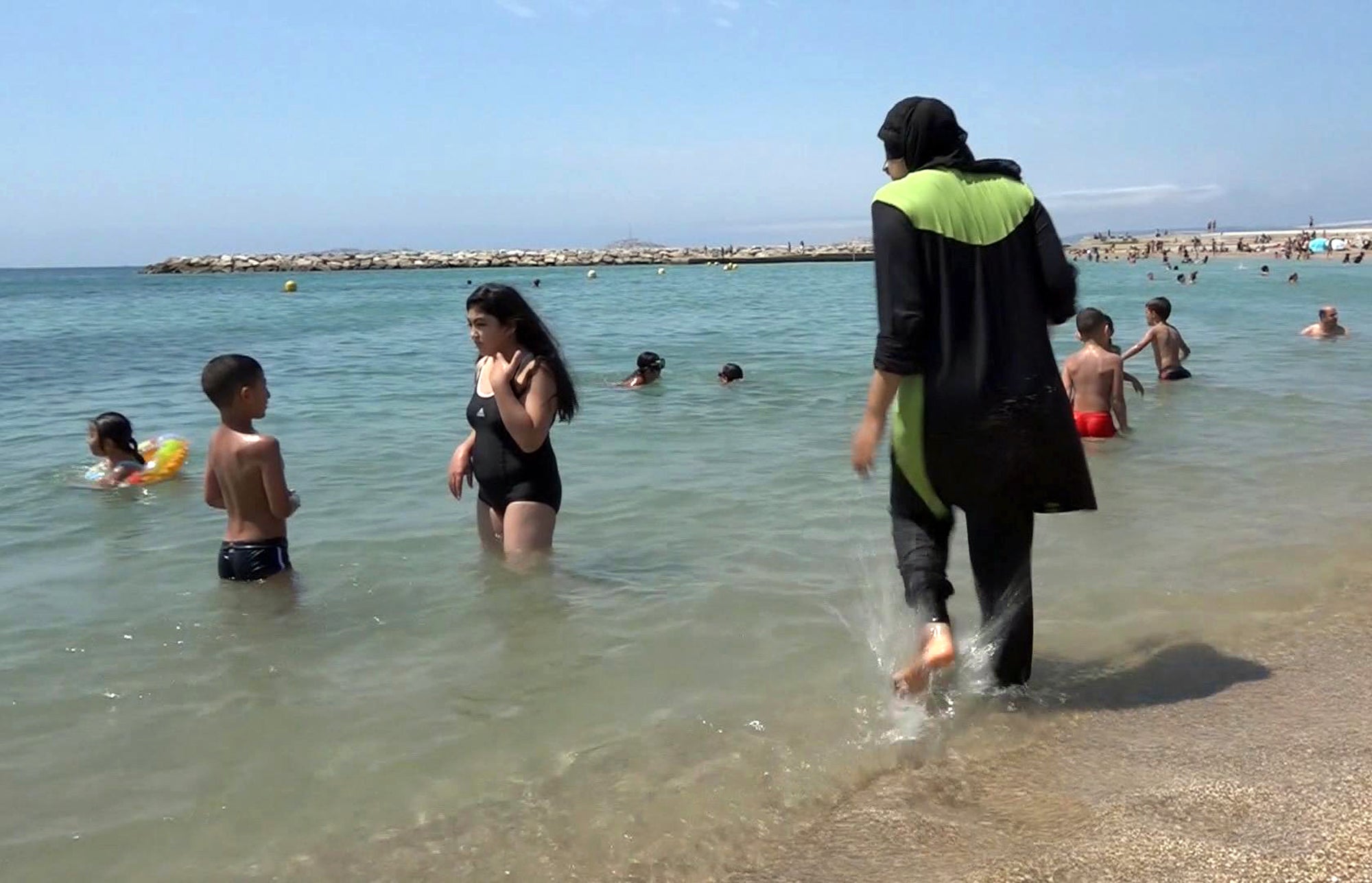 French resort of Cannes bans burkinis from beaches
PARIS -- The French resort of Cannes has banned full-body, head-covering swimsuits from its beaches, citing security reasons -- a measure some are decrying as a discriminatory anti-Muslim move that will only worsen religious tensions.
The ban on so-called burkinis, at the height of the French Riviera's vacation season, comes as France remains on edge after deadly Islamic extremist attacks on nearby Nice and on a Catholic church in northwest France.
Cannes Mayor David Lisnard issued an ordinance in late July forbidding beachwear that doesn't respect "good morals and secularism."
It notes that swimwear "manifesting religious affiliation in an ostentatious way, while France and its religious sites are currently the target of terrorist attacks, could create risks of trouble to public order."
A City Hall official said the measure, in effect until the end of August, could apply to burkini-style swimsuits. Violators risk a 38 euro ($42) fine.
The mayor calls the burkini "the uniform of extremist Islamism, not of the Muslim religion." In an interview published Friday in Nice-Matin newspaper, Lisnard said the measure could also apply to saris worn by Indian bathers, because the clothing could hamper rescuers' efforts to save them in an emergency.
The Cannes beach ban is just the latest of many French measures seen as singling out Islam, the country's No. 2 religion, in the name of official secularism.
Last week, the mayor of a town outside Marseille banned a swimming day for women at a local park, citing a risk to public order because swimmers were required to cover up from chest to knee. The association Smile 13 organized the event for women, girls and boys, asking swimmers respect the Islamic notion of "awra," a reference to parts of the body to be hidden.
French law already forbids face-covering veils anywhere in public, and headscarves in public schools. Proponents say the laws preserve secular values and protect women from religious oppression. But critics say they've deepened the religious divide, and Islamic State of Iraq and Syria (ISIS) extremists say the laws are justification for attacking France.
The local branch of the Human Rights League warned that Cannes' burkini ban could further alienate French Muslims.
The Collective Against Islamophobia in France said it's filing a lawsuit challenging the legality of the Cannes measure. It urged tolerance, noting that Muslims made up about a third of the 85 victims of the July 14 truck attack on the Nice seafront.
Two weeks later, after extremists killed a Catholic priest near Rouen, Muslims across France attended Mass in a symbol of solidarity and a denunciation of terrorism.
Thanks for reading CBS NEWS.
Create your free account or log in
for more features.