Ukrainian Community In Delaware Valley Concerned Over Potential War With Russia: 'My Heart Is Broken'
PHILADELPHIA (CBS) -- Concerns are growing among members of the Ukrainian community in the Delaware Valley on Sunday. They are paying close attention to what's happening back in their homeland.
As the likelihood of war between Russia and Ukraine inches closer and closer, people in Philadelphia say they've been anxiously watching and waiting to see what move Russia makes.
"My heart is broken," Marlyn Harris said. "There are so many innocent people actually on both sides."
"It does seem like they'll be war," she added. "I don't know if Russia is just threatening, but when he speaks he has so much confidence and that's what worries me."
Harris' concerns echo throughout the local Ukrainian community.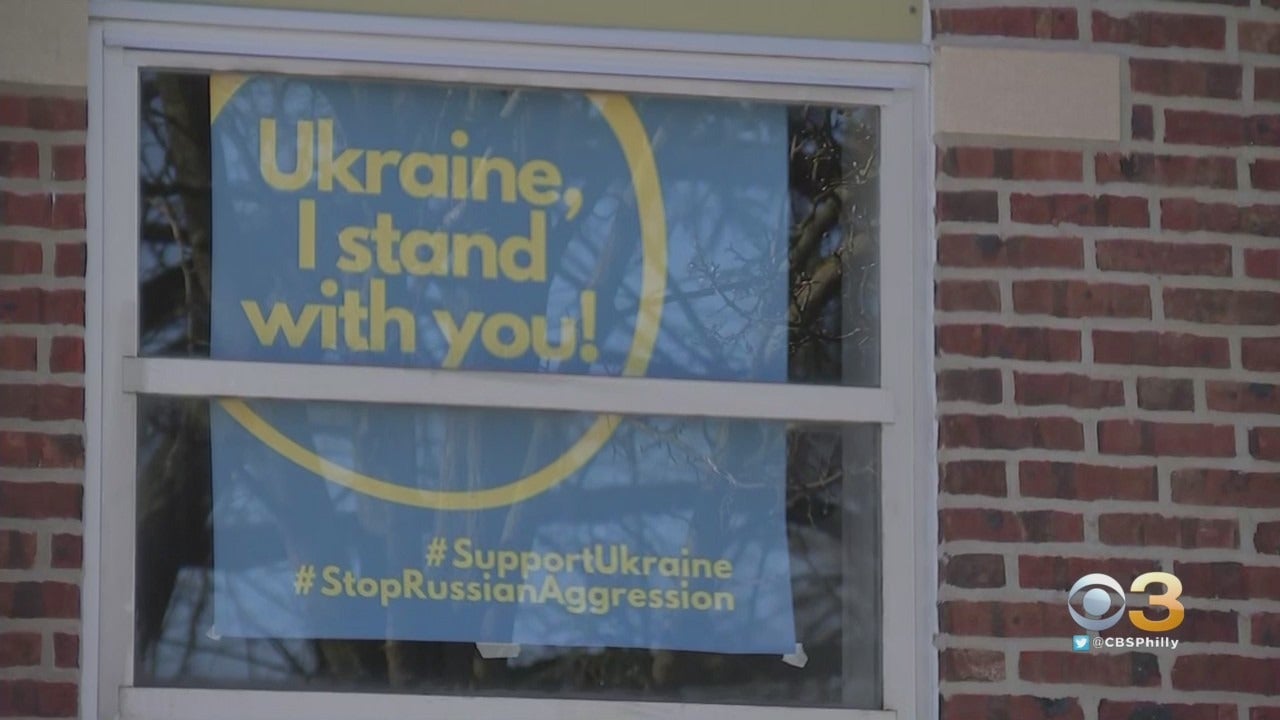 Outside of the Ukrainian Cultural Center in Jenkintown, signs saying "Support Ukraine" and "Stop Russian Aggression" hang clearly on windows near the entrance.
On Sunday, a group went to Washington D.C. to ask President Joe Biden for more support.
"A more concerted action on the ground," Florence Speiser said. "It seems like that would be more effective but no one wants to go there."
Eyewitness News caught up with people at the Bells Market, a Russian-Ukrainian store in Philadelphia.
Many say while this may seem like a European issue, everyone should sympathize with the effects a war could have on a nation.
"A lot of people will be displaced again," one man said. "And people are so, so far away from what's happening over there they can't really grasp the situation over there."
"I feel for the people here in America who are so worried about their family over there," Harris said.
The U.S. has intel that Russian commanders have been given orders to proceed with an invasion of Ukraine.
The Associated Press reports Biden has agreed to meet with Russian President Vladimir Putin, which was brokered by France, if Russia doesn't invade Ukraine.
Many, desperately hope diplomacy can quell the conflict.
New U.S. intelligence sources confirm Russian troops have been ordered to invade Ukraine. Nearly 200,000 currently surround the county. But while Russia says military drills near the border will continue, it denies claims of an imminent attack.
"Everything we're seeing tells us that the decision we believe President Putin has made to invade is moving forward," Antony Blinken, the U.S. Secretary of State, said.
Russia intends to strike Ukraine's capital, but things remain relatively calm. On Sunday, Biden called an emergency meeting with his national security team.
"We are talking about the real possibility of war in Europe," Vice President Kamala Harris said.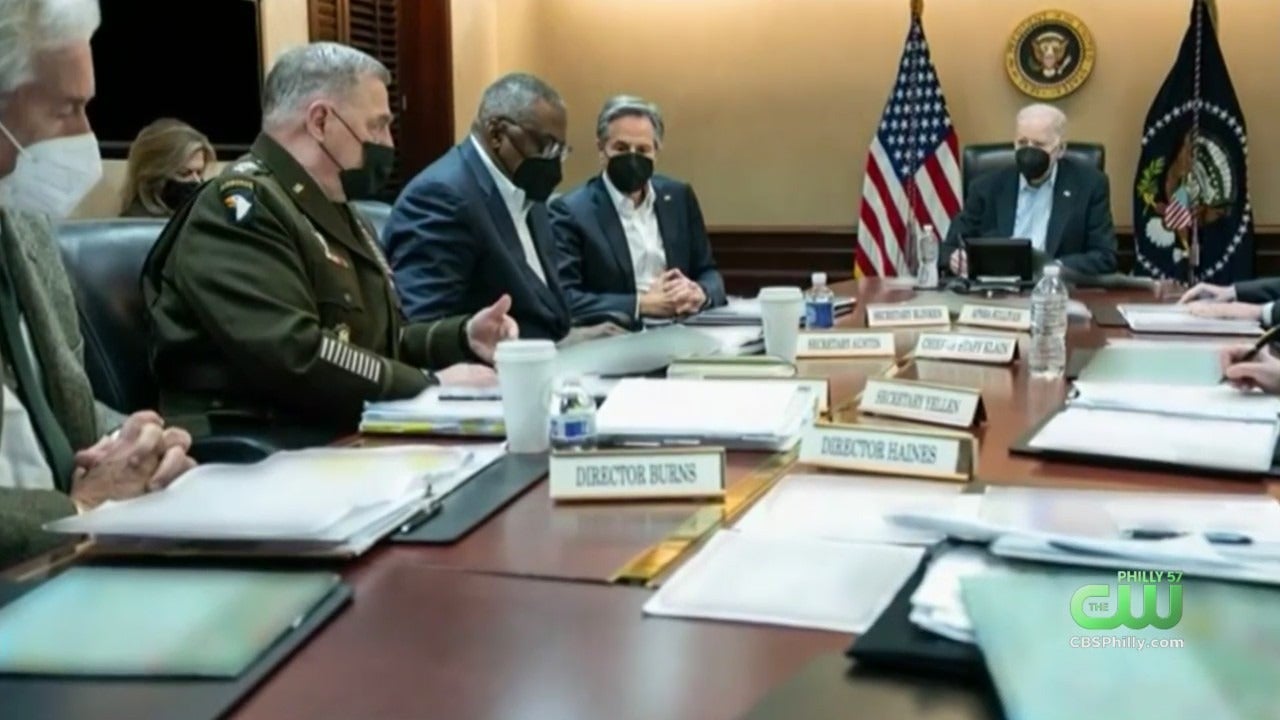 As Russia's leader blames Ukraine for escalating tensions and NATO for providing Ukraine with weapons and ammunition, U.S. state officials say Russia must be stopped now to prevent future power plays, calling this one of the greatest threats to peace since the end of the Cold War.
Beyond security concerns, experts warn trade sanctions brought against Russia if they were to attack and could cause global energy prices to spike.
Russia is the second-largest oil producer in the world.
CBS3's Jasmine Payoute and Alicia Roberts contributed to this story.
Thanks for reading CBS NEWS.
Create your free account or log in
for more features.