Small Plane Crashes At St. Davids Golf Club In Wayne After Reported Mechanical Failure
WAYNE, Pa. (CBS) -- A husband and wife are lucky they weren't seriously injured after their plane crash-landed on a golf course. It happened around 3:30 p.m. Wednesday afternoon at St. Davids Golf Club in Wayne.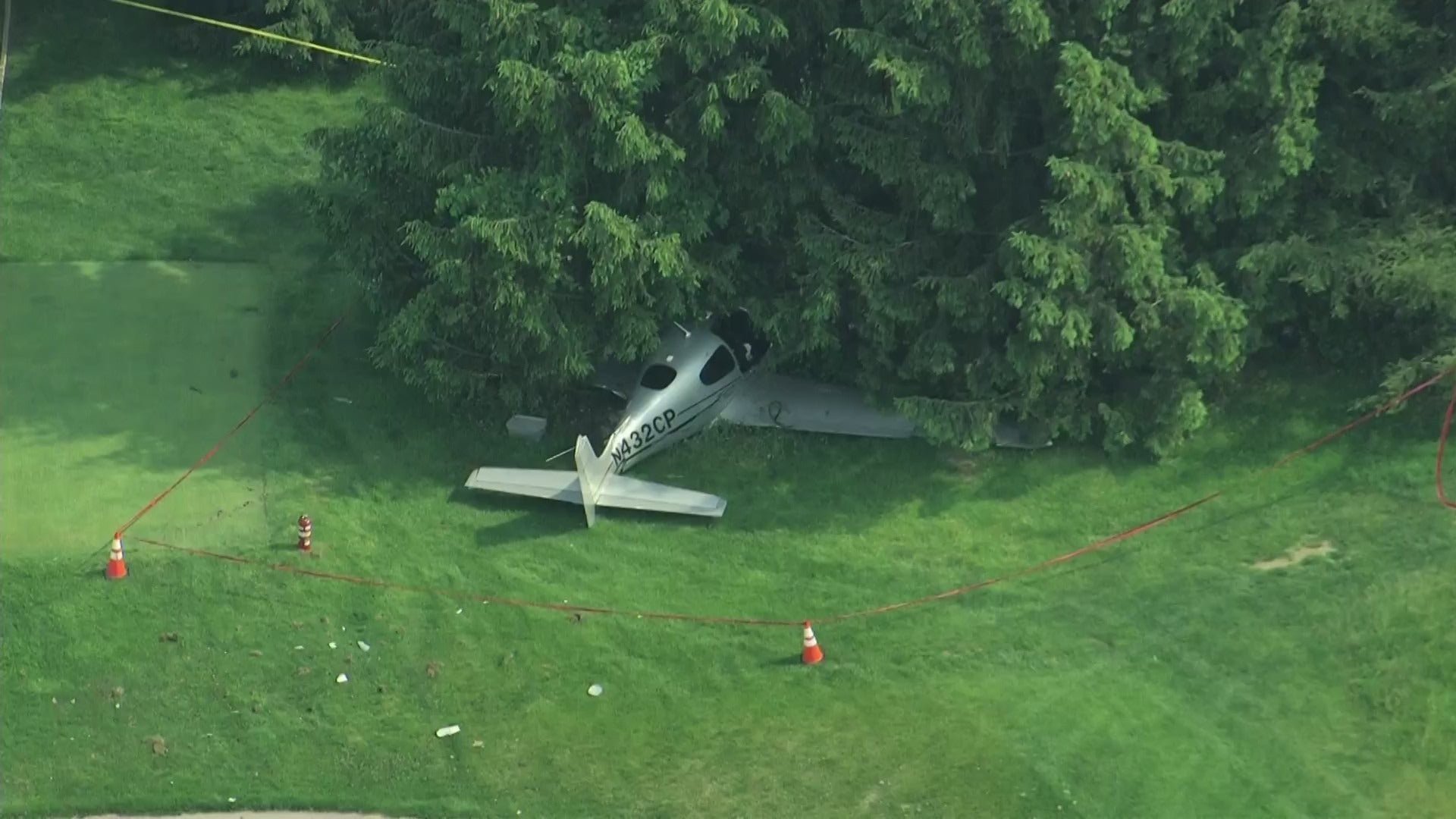 A mechanical failure forced the pilot to make an emergency landing near a maintenance building on the course, which is located in the Wayne section of Tredyffrin Township.
We're told about six or seven people were in the area when that plane went down. Everyone says they're counting this ending as a blessing.
"It was miraculous, quite honestly," a man said.
It's being hailed as a miracle on Radnor Road after a plane landed on the golf course with little damage.
The plane reportedly suffered a mechanical failure.
"He looked for a safe place to land, he saw the golf course as he was going towards the other airport. He was able to land on the golf course. Unfortunately, when he came in it was an uphill slope, hit a little bit harder than he would have liked to," Tredyffrin Township Police Chief Michael Beaty said.
Golfers pulled the pilot, his wife, and their two cats to safety. They were headed to Wings Field in Blue Bell from Fort Myers, Florida, with a stop for fuel in South Carolina.
"It could've been awful. If anybody had died on this golf course it would've been horrible for them and for us for sure," Ken Jones said.
Jones is the president of the golf course. He relayed how members described the moments they noticed something was happening.
"Sally said to Bill, 'I think that plane's going to crash,' and they didn't even have time to move. Luckily, it was about 25 yards ahead of them. They said it hit the ground, bounced up, went over the tee box and into the trees," Jones said.
The pilot found an open area on the course near the 14th hole for his emergency landing.
Many are grateful this wasn't worse.
"It's extremely rare. They're very fortunate. I think the pilot did as good a job as you could given the situation. And it was nice to have the people here so close to help them out," Beaty said.
The FAA and the NTSB are currently investigating the crash.
The couple on board was taken to Paoli Hospital where they are expected to be OK.
Thanks for reading CBS NEWS.
Create your free account or log in
for more features.