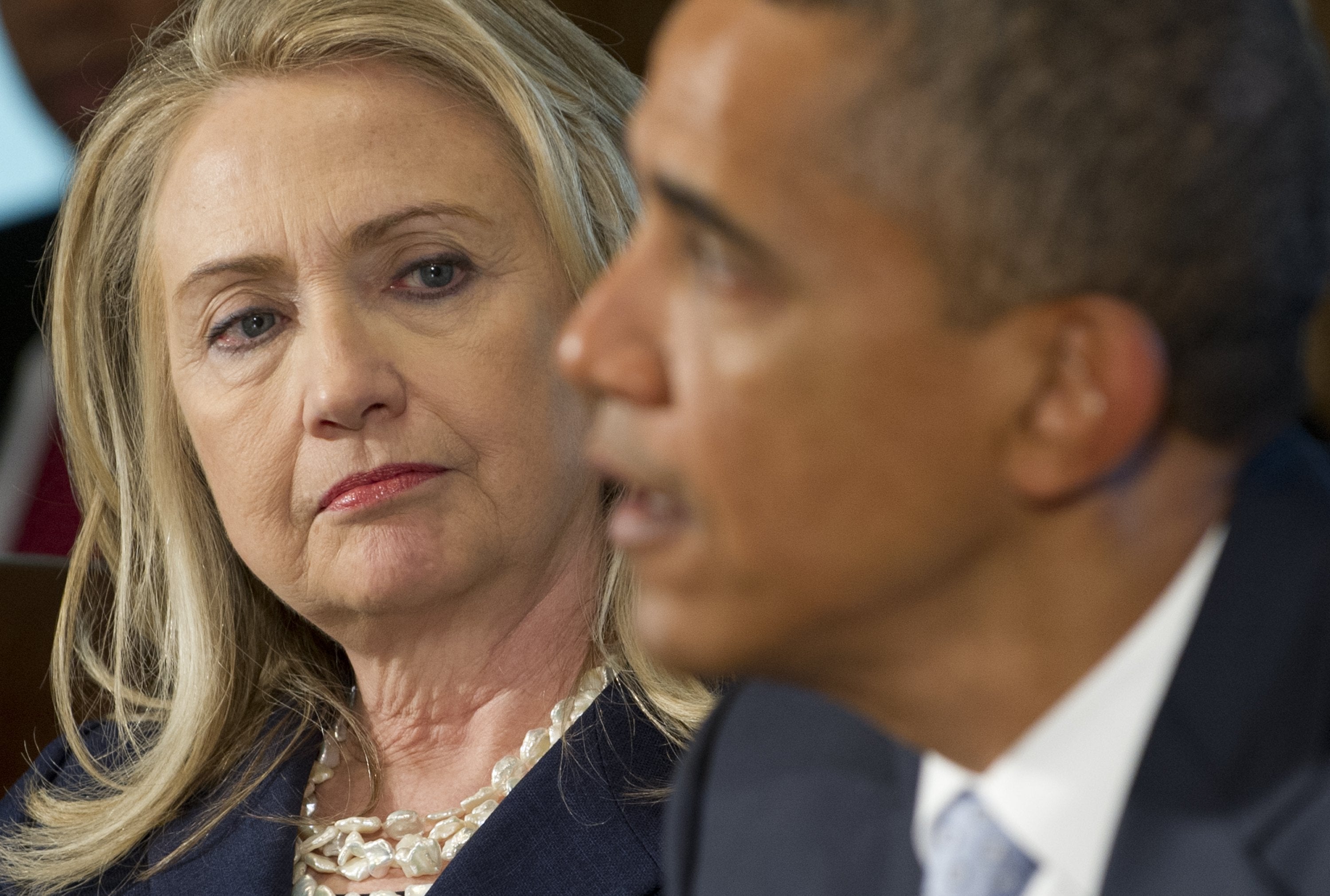 Who did Americans admire the most in 2015?
President Obama and Democratic presidential candidate Hillary Clinton were the most admired man and woman in the U.S. this year, according to a Gallup survey released Monday.
Seventeen percent named Mr. Obama as the most admired man, ahead of Pope Francis and GOP presidential candidate Donald Trump who were both tied at 5 percent.
Thirteen percent, meanwhile, named Hillary Clinton the most admired woman, ahead of 5 percent who named Malala Yousafzai, a young Nobel laureate and activist.
Other women who were named the most admired included first lady Michelle Obama, GOP presidential candidate Carly Fiorina, German Chancellor Angela Merkel, Sen. Elizabeth Warren, D-Massachusetts, former Secretary of State Condoleezza Rice and the 2012 GOP vice presidential nominee Sarah Palin.
Clinton, a former first lady, senator and secretary of state, has been the most admired woman each of the last 14 years, Gallup said, which is highest number of times between 1948 and 2015, surpassing records by Eleanor Roosevelt, Margaret Thatcher, Jacqueline Kennedy, Mother Teresa and Golda Meir.
On the most admired man list, three percent named Democratic presidential candidate Sen. Bernie Sanders, I-Vermont. Billionaire Bill Gates, GOP presidential contender Ben Carson and former Presidents Bill Clinton and George W. Bush were among those who also made the list.
Mr. Obama has been selected the most admired man eight times, tying the records of Presidents Clinton and Ronald Reagan. Former President Dwight Eisenhower was named the most admired man the most amount of times between 1946 and 2015, Gallup said.
As for Trump, he has finished in the top 10 four other times, Gallup said, including from 1988 through 1990 and in 2011.
The poll surveyed 824 adults between Dec. 2 and 6 with a 4 percentage point margin of error.
Thanks for reading CBS NEWS.
Create your free account or log in
for more features.