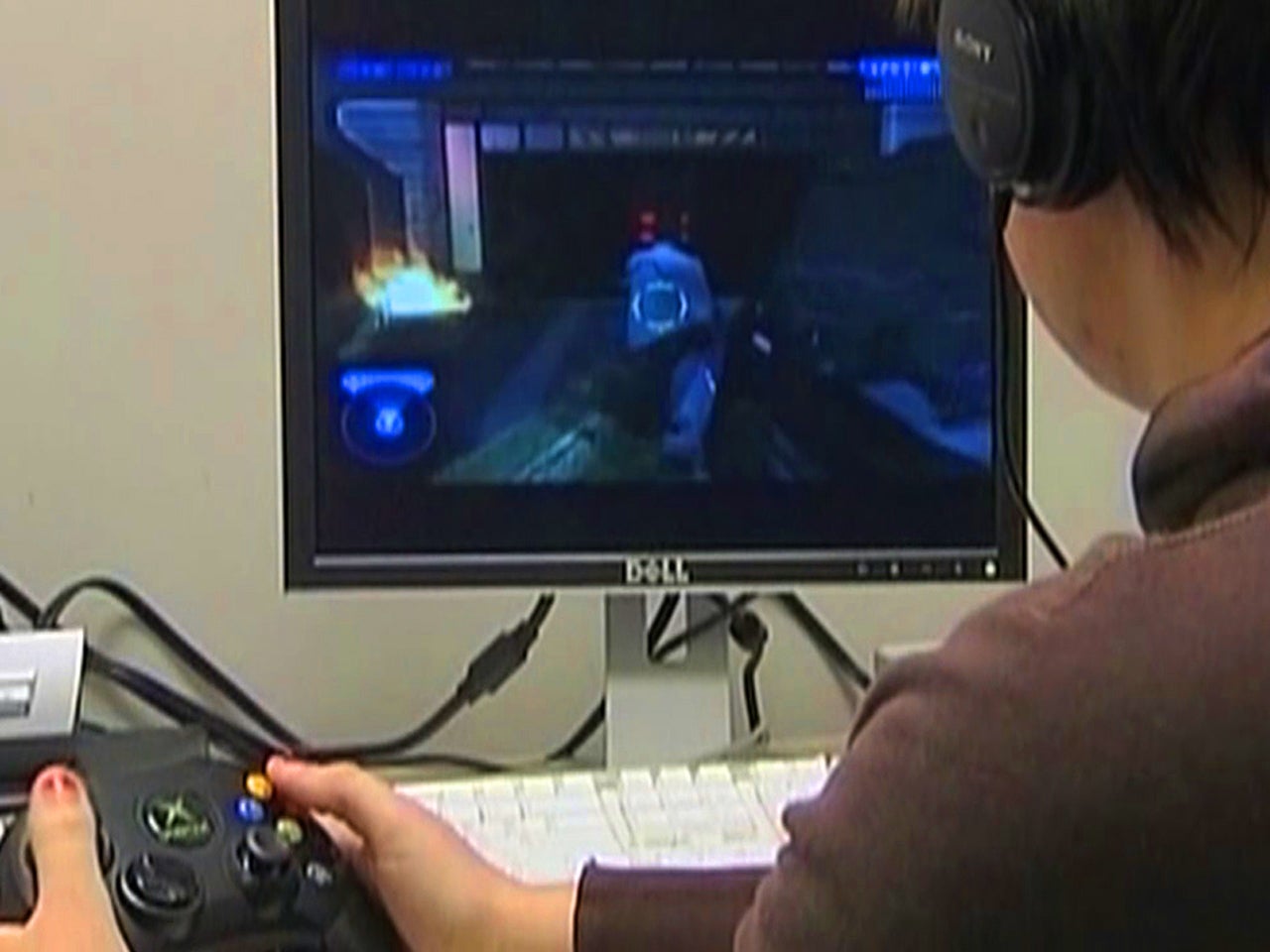 Video games for kids with autism, ADHD may become addictive
Video games can be a preferred pastime of child and teen boys, but new research suggests those with autism or attention-deficit hyperactivity disorder (ADHD) may be at greater risk for problems from playing the popular devices.
Pediatricians report that kids with autism and ADHD may be more likely to engage in problematic video game habits that may raise their risk for being addicted to the games.
ADHD is the most common mental health disorder for U.S. children, affecting nearly 7 percent of kids between ages 3 and 17, the Centers for Disease Control and Preventionreported in May. Those with the disorder may have trouble paying attention, controlling their impulsive behaviors and may have difficulties at school.
About one in 50 U.S. children have an autism spectrum disorder (ASD), which can range in severity from mild to severe. The disorders may cause intellectual and social impairments, language difficulties and unusual, repetitive behaviors.
"These results suggest that children with ASD and those with ADHD may be at particularly high risk for significant problems related to video game play," wrote the researchers, led by Dr. Micah O. Mazurek, a psychologist at the University of Missouri in Columbia.
For the study, researchers surveyed parents of 141 boys between the ages of 8 and 18 about their children's video game usage. They were given questionnaires that looked at how many hours of games they played daily, whether they could access the games in their rooms and any symptoms of problematic gaming. Fifty-six of the children had autism, 44 had ADHD and 41 had typical development.
The study only looked at boys due to higher rates of the disorders among males compared to females.
The researchers found boys with autism played video games about twice as long than typically-developing children (2.1 hours per day vs. 1.2 hours, respectively).
Problems with inattention were strongly associated with problematic video game use and children with autism and ADHD, compared to those who were typically developing. Problems with hyperactivity were not linked to video game use for either condition.
Boys with autism were more likely to prefer role-playing games, which may be an additional risk factor for problematic use and addictive behavior. Study participants with autism or ADHD also were more likely to have a gaming system in their bedroom, further increasing their risk for addictive video game behavior.
Video game addiction isn't a formal diagnosis, the researchers point out. Studies suggest it shares properties with other addictions, because of potential for building up a tolerance to games, withdrawal, relapse and associated changes in mood.
The study was published July 29 in Pediatrics. The American Academy of Pediatrics recommends limited screen time for older children to less than 1 to 2 hours per day of educational, nonviolent programs. This includes television, video games and Internet time. The average child engages in about seven hours of daily screen time, the academy notes.
However, some researchers have foundtouch-screen apps for tablets may bring benefits to children with autism.
Dr. Andrew Adesman, chief of developmental and behavioral pediatrics at the Steven and Alexandra Cohen Children's Medical Center of New York in New Hyde Park, told HealthDay that video games provide a diversion that doesn't require interacting with peers, which is often a problem for boys with ADHD and autism.
"Mastery of a video game by a boy with ASD may lead to improved self-esteem," said Adesman. But, he added it's not necessarily a good idea for these children to isolate themselves in the bedroom playing video games.
"It is important to understand how video games and other technologies can be used to help support and educate individuals with autism," Andy Shih, senior vice president for scientific affairs at Autism Speaks, said to CBSNews.com in an email. "This study highlights some issues that, if confirmed and elaborated by additional research, could inform decisions on when and how to use these technologies to maximize benefits and minimize potential risks."
Thanks for reading CBS NEWS.
Create your free account or log in
for more features.