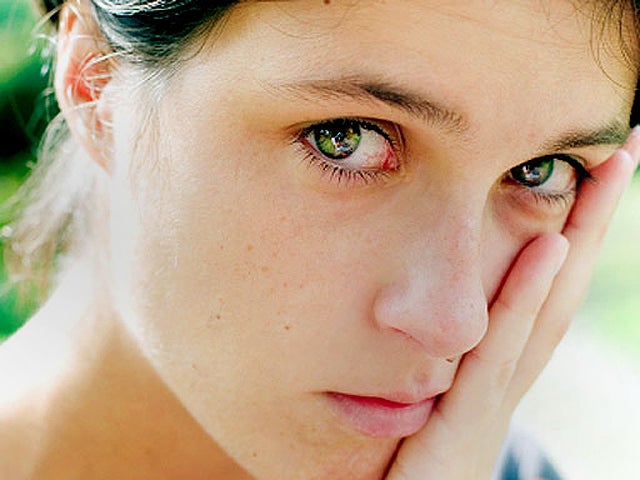 Study points to "shared biology" between 5 psychiatric disorders
(CBS News) An international group of scientists have identified genetic links between five major psychiatric disorders, including autism, ADHD, bipolar disorder, depression and schizophrenia.
Their study, published in the medical journal Lancet, could change how we understand and treat the illnesses.
For the first time, researchers were able to see if there are any genetic variants that are linked to not just one of those disorders, but to all five. "And there were," Dr. Jordan Smoller, one of the lead researchers in the study, said on "CBS This Morning."
Smoller, a psychiatry professor at Massachusetts General Hospital, explained, "There were several regions of the genome, several variations that seemed to increase the risk for all five. It's important to realize, of course, that this is a small part of the genetic component of these disorders, but it points to a shared biology."
The researchers took this approach because disorders often cluster in families. Smoller added, "It's not only that, we sometimes see the same family being affected with multiple kinds of disorders, so there was some evidence that there would be shared links, but this is the first time we've been able to see specific DNA variations."
Will the study affect how we treat these disorders?
"Well, not immediately," Smoller said. "But one of the interesting findings from the study was that genes involved in how calcium channels operate in the brain. These are important for how brain cells communicate. It seemed to be associated with all of these disorders, so it raises the possibility that treatments that target those channels might have broad effects."
But just because you have family members that have one of these disorders doesn't mean you will develop a disorder, Smoller explained. "We do know that all psychiatric disorders do seem to run in families to a degree," he said. "We also know that genes are not destiny. It is not the entire picture. But the hope is that we're going learn something fundamental about how these disorders occur."
Asked if eventually predicting these disorders is possible, Smoller said, "We're not there yet, but the more we learn about the genetic and non-genetic causes of these disorders, the better position we're going to be to know who might be at risk and what we might be able to do."
For more with Smoller, watch the video in the player above.
Thanks for reading CBS NEWS.
Create your free account or log in
for more features.