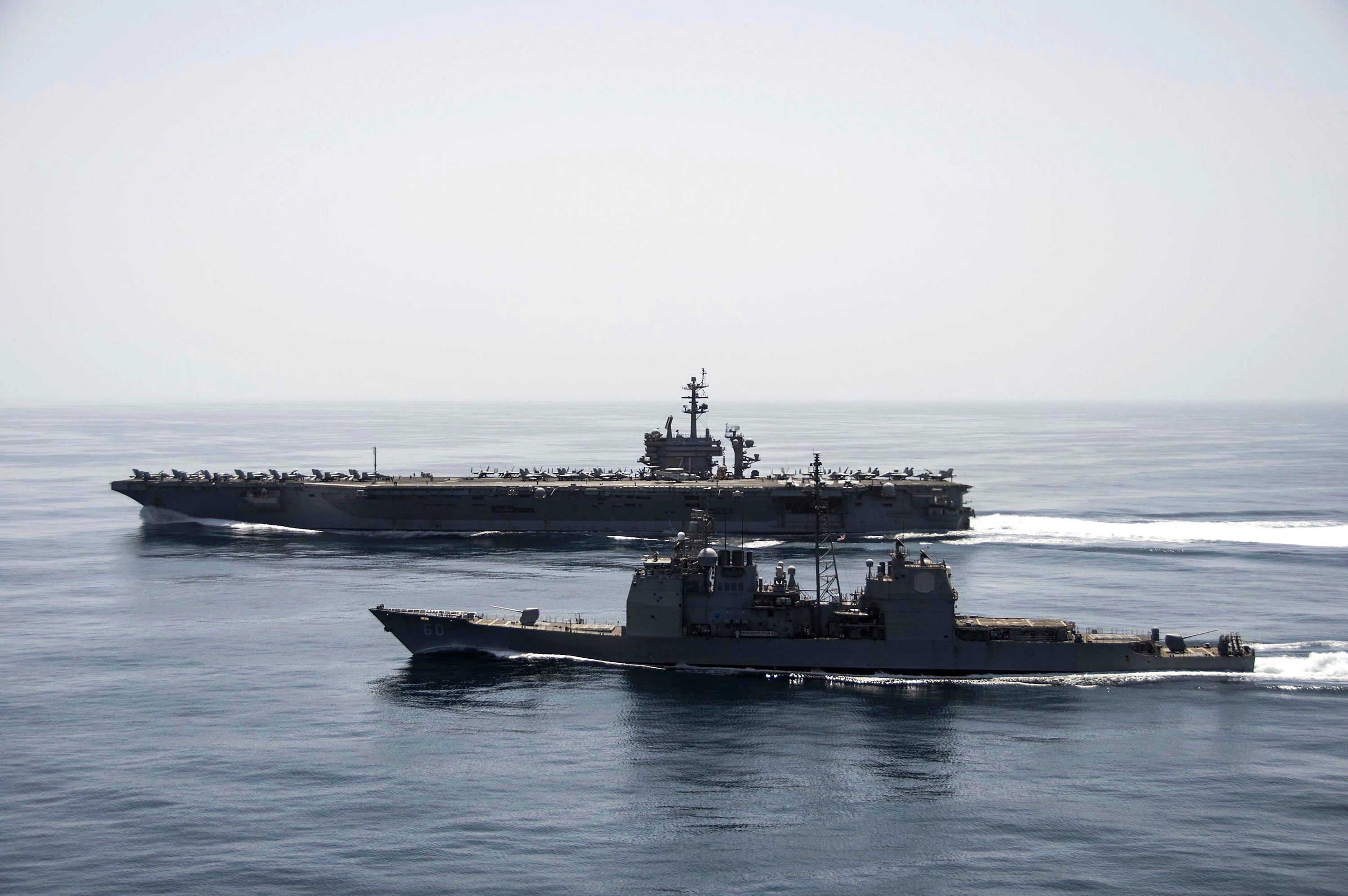 U.S. Navy escorting American ships in Strait of Hormuz amid Iran tension
A Senior Defense Department official confirms to CBS News that U.S. Naval forces have begun accompanying American-flagged maritime traffic in the Strait of Hormuz.
The move is in response to what Washington views as provocative Iranian behavior in the Persian Gulf. Earlier this week Iranian naval vessels reportedly fired warning shots near Maersk Tigris, a Marshall Islands-flagged cargo ship, and detained it and its crew. Iranian officials say the Maersk shipping line owes it money.
Iranian naval patrol boats also surrounded a U.S. cargo vessel in the Strait Friday.
"We've taken this step to prevent harassment or possible interdiction by Iranian Revolutionary Guard naval forces," the official told CBS News.
The Navy makes a distinction between accompanying ships and escorting them. The officials said the Navy won't escort these ships but will let them know in advance that they will monitor the situation as they transit the narrow Strait from the Gulf toward the Arabian Sea.
There is no end date for this operation.
The official told CBS News that there are currently five U.S. patrol craft, four destroyers, one aircraft carrier--the USS Theofore Roosevelt, one cruiser and a minesweeper in the Arabian Gulf.
"The overall point is we currently have sufficient naval forces in the region to meet the requirement of the accompanying missions," the official said.
Maersk Line, the Danish shipper that chartered the Maersk Tigris, said the reason for stopping MV Maersk Tigris could be related to a 2005 cargo case.
Maersk Line spokesman Michael Storgaard says they "learned" Thursday that an Iranian appeals court had ruled the company must pay $3.6 million for a 10-container cargo delivered a decade ago on behalf of an Iranian company in Dubai, United Arab Emirates. However, the cargo never was collected, according to Storgaard, adding it eventually was disposed of by local authorities.
Storgaard said Copenhagen-based Maersk Line will "do everything we can to resolve this matter" with Iranian authorities.
He added the ship and crew aren't theirs. MV Maersk Tigris, operated by Rickmers Ship Management in Singapore, was boarded on Tuesday.
CBS News national security correspondent David Martin reported that Tuesday's boarding of the Maersk Tigris is part of a pattern and the assumption is that it is in retaliation for having lost face last week when the Iranian convoy to Yemen turned around and headed home.
The Strait of Hormuz is vital to the international oil trade, and Iran has wielded its geographic location along the waterway's northern border as a bargaining chip in recent years, even threatening to close it to all international shipping traffic in 2012.
Earlier this year, Iran's military conducted drills near the Strait in the Persian Gulf in a show of force just off its borders.
Thanks for reading CBS NEWS.
Create your free account or log in
for more features.