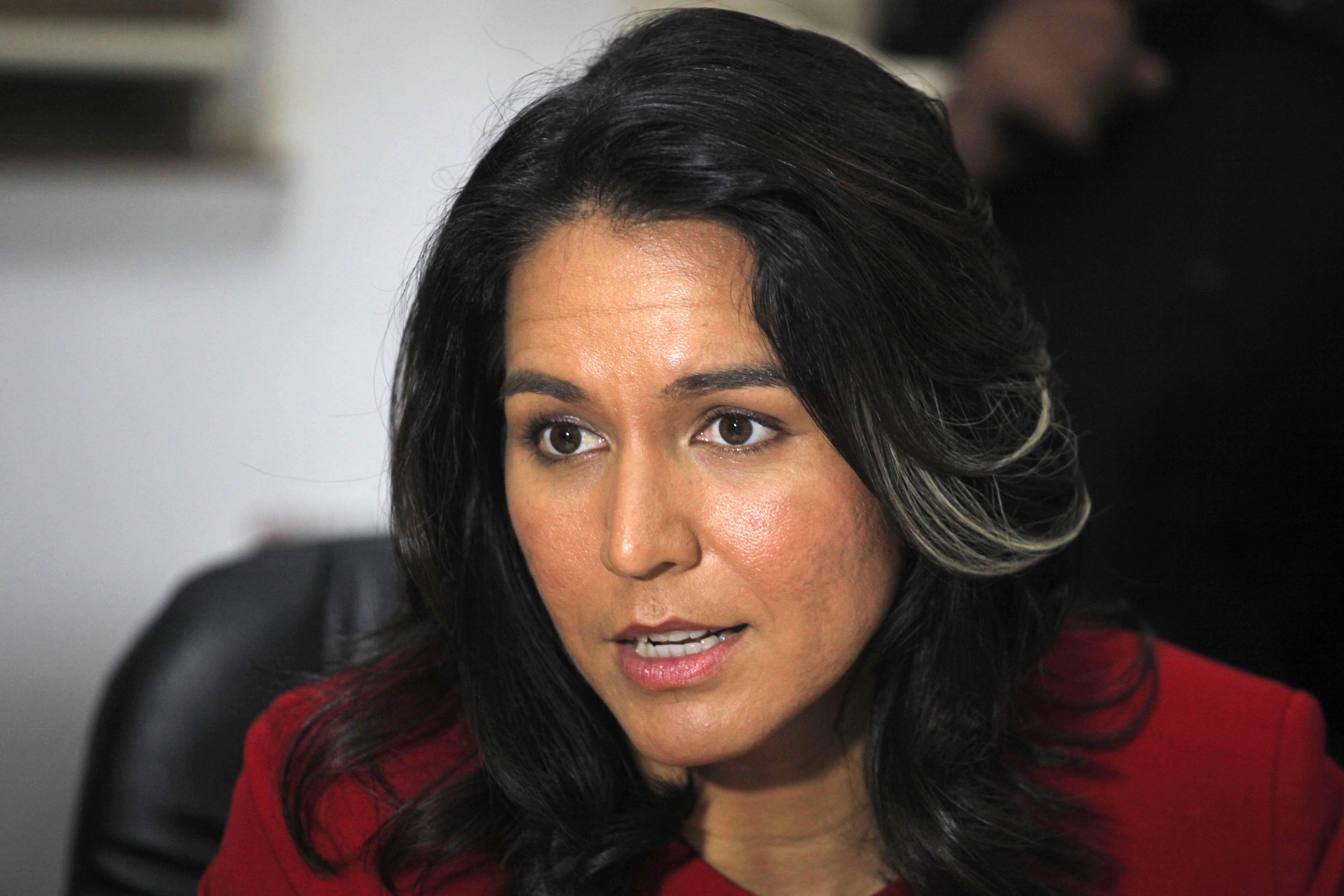 Rep. Tulsi Gabbard says Trump is "Saudi Arabia's bitch" in tweet
Rep. Tulsi Gabbard, D-Hawaii, a National Guard veteran who did two tours in the Middle East, said in a tweet that President Trump is "Saudi Arabia's bitch" for announcing the U.S. will stand with Saudi Arabia, regardless of any intelligence community assessment on Saudi Crown Prince Mohammed bin Salman's involvement in the killing of Washington Post columnist Jamal Khashoggi.
"Hey @realdonaldtrump: being Saudi Arabia's bitch is not "America First,"" Gabbard tweeted. Mr. Trump has justified his stance on Saudi Arabia by saying that the country is a key partner in national security and a large buyer of U.S. weapons.
Last week, Gabbard also called for an end to any U.S. involvement in the Saudi intervention in the war in Yemen which has caused a humanitarian crisis. "It is long overdue that we end U.S. complicity in Saudi Arabia's atrocities," said Gabbard. "We must end all U.S. support for Saudi Arabia's genocidal war in Yemen now."
Gabbard, an outspoken progressive and supporter of Bernie Sanders during the 2016 Democratic primary, is considered to be a potential presidential candidate in 2020. She has been widely criticized for her views on Syrian dictator Bashar al-Assad, with some considering her an apologist for him. She met with Assad last year.
The murder of Khashoggi in the Saudi consulate in Turkey has spawned global outrage, and the Saudis' version of events has shifted repeatedly since the journalist's disappearance from the consulate in early October. The CIA has intelligence substantiating an assessment that the crown prince ordered Khashoggi's killing appearing to be largely based on the control held by the crown prince. In other words, the murder could not have been carried out without the knowledge of the crown prince, known as MBS.
Nonetheless, Mr. Trump released a statement on Tuesday afternoon saying, "Our intelligence agencies continue to assess all information, but it could very well be that the crown prince had knowledge of this tragic event – maybe he did and maybe he didn't!"
He added, "That being said, we may never know all of the facts surrounding the murder of Mr. Jamal Khashoggi... the United States intends to remain a steadfast partner of Saudi Arabia to ensure the interests of our country, Israel and all other partners in the region."
Mr. Trump told reporters on the White House lawn that Khashoggi's murder was a "shame," but "it is what it is," adding that his administration was "not going to give up hundreds of billions of dollars" over the Oct. 2 killing in Saudi Arabia's Consulate in Istanbul, referring to a pending arms deal with the Saudis.
"If we abandon Saudi Arabia, it would be a terrible mistake," Mr. Trump said. He also sent a tweet on Wednesday morning thanking Saudi Arabia for lower oil prices.
"Oil prices getting lower. Great! Like a big Tax Cut for America and the World. Enjoy! $54, was just $82. Thank you to Saudi Arabia, but let's go lower!" Mr. Trump wrote.
Other political figures, including Republicans, have been critical of Mr. Trump for his position on Khashoggi's death. "I'm pretty sure this statement is Saudi Arabia First, not America First," Republican Sen. Rand Paul, an ally of the president but ardent critic of America's relationship with the Saudis, tweeted.
Thanks for reading CBS NEWS.
Create your free account or log in
for more features.