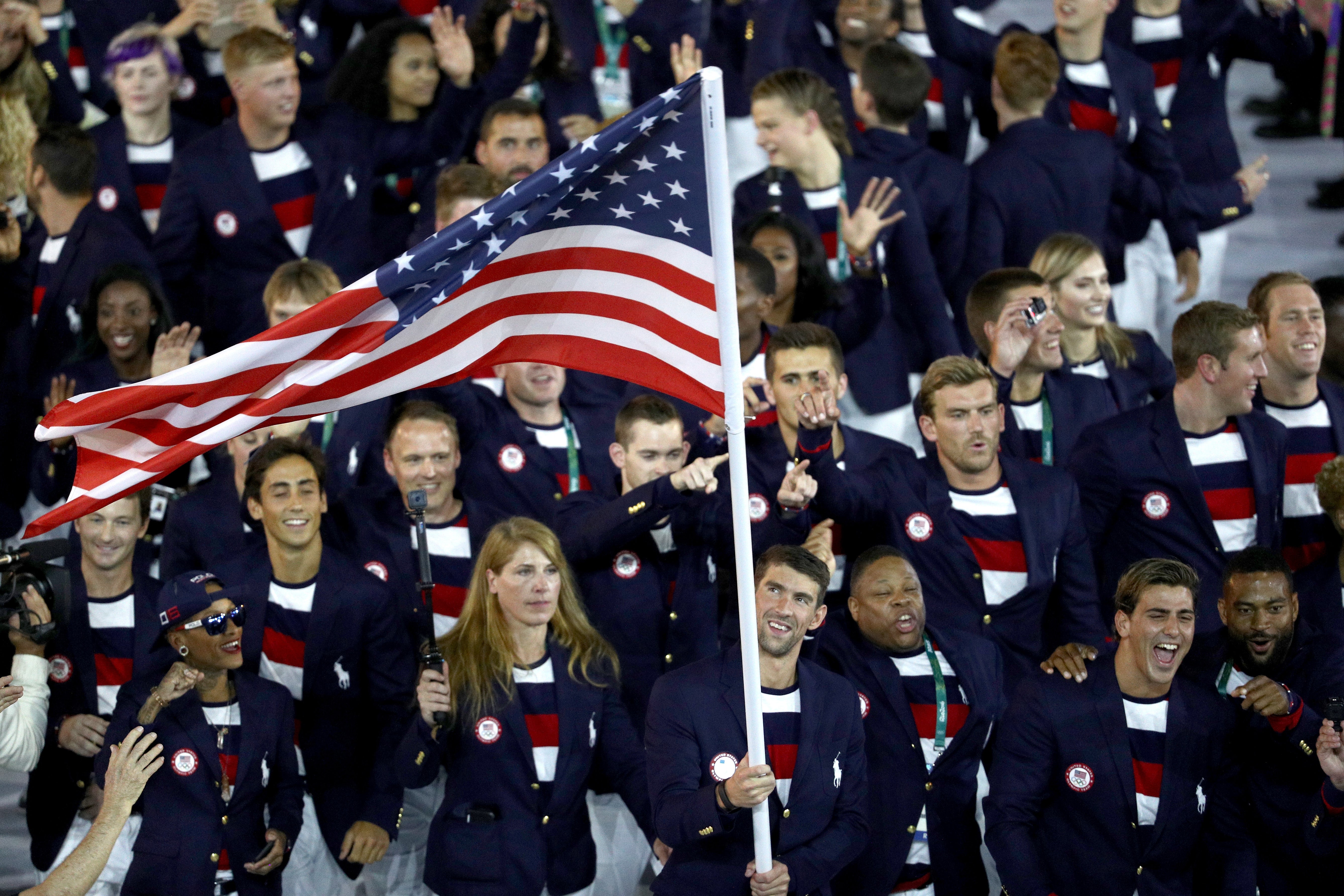 Olympics of dating: Tinder says usage is skyrocketing in Rio
RIO DE JANEIRO -- Away from the games, some Olympians are looking for a different kind of match.
Athletes increasingly are using apps like Tinder as they look to have fun and escape the pressures of competition inside the Olympic Village. Profiles from athletes of nearly every sport can be found on Tinder with updates like "Got plenty of time to kill," or "Looking for fun in Rio!"
Hookups among athletes have long been part of the games, but mobile apps has made Olympic flings a lot easier.
During the London Olympics in 2012, the popular gay dating app Grindr crashed almost immediately after athletes started arriving at the Olympic Village, according to The Daily Mail.
Mobile dating surged during the 2014 Winter Games in Sochi after Olympic organizers loosened strict social media guidelines that had been in place in London.
"Tinder in the Olympic Village is next level," U.S. snowboarder Jamie Anderson told US Weekly during the 2014 games. "It's all athletes! In the mountain village it's all athletes. It's hilarious. There are some cuties on there."
Since then, the market for hookup apps has only grown more popular. Tinder, which allows users to swipe right on a profile picture to approve and left to reject, is among the most widely used in the growing market that includes Grindr, Hinge and others.
Tinder spokeswoman Rosette Pambakian said usage has skyrocketed in Rio de Janeiro. Matches in the Olympic Village increased by 129 percent over the weekend, and the company expects that trend to continue, she said.
Marcus Nyman, a judoka in the men's 90-kilogram division from Sweden, said he got 10 matches on Tinder in the first day or so after he arrived in Rio.
"A lot of the athletes here are using this app," said Nyman, 25.
These Summer Games may be a perfect environment for hook ups. About 10,000 athletes are living in a 31-building compound far away from Rio's iconic beaches of Copacabana and Ipanema. The village is secluded among the misty lush mountains of Rio's west borough with only a few shopping centers and high-rise towers are nearby.
"The Olympics is a very sexually charged time," said Julie Spira, an online and mobile dating expert. "Young athletes and attendees have been using dating apps heavily in prior Olympics, but now the popularity of an app like Tinder continues to grow and grow."
Olympic organizers have noticed. Some 450,000 condoms have been allocated for athletes, more than three times as many as in London.
Countries' committees do not seem too concerned with athletes sparking romance off stage. Though there is tight security, Australian teams "are free to use" Tinder and other apps, committee spokesman Mike Tancred said. And U.S. athletes have not been told they can't use them.
On Tinder, there are plenty of athlete profiles to choose from. Many updated their status to reflect they are in Rio with a photo of them shirtless or in a bikini next to the pool or a beach.
Yemi Apithy, a 27-year-old French-Beninese fencer, said he used Tinder "just for distraction."
"We meet people from a lot of nationalities," he said. Has he found anyone?
"For sure," he said. "I am a pretty boy."
Thanks for reading CBS NEWS.
Create your free account or log in
for more features.