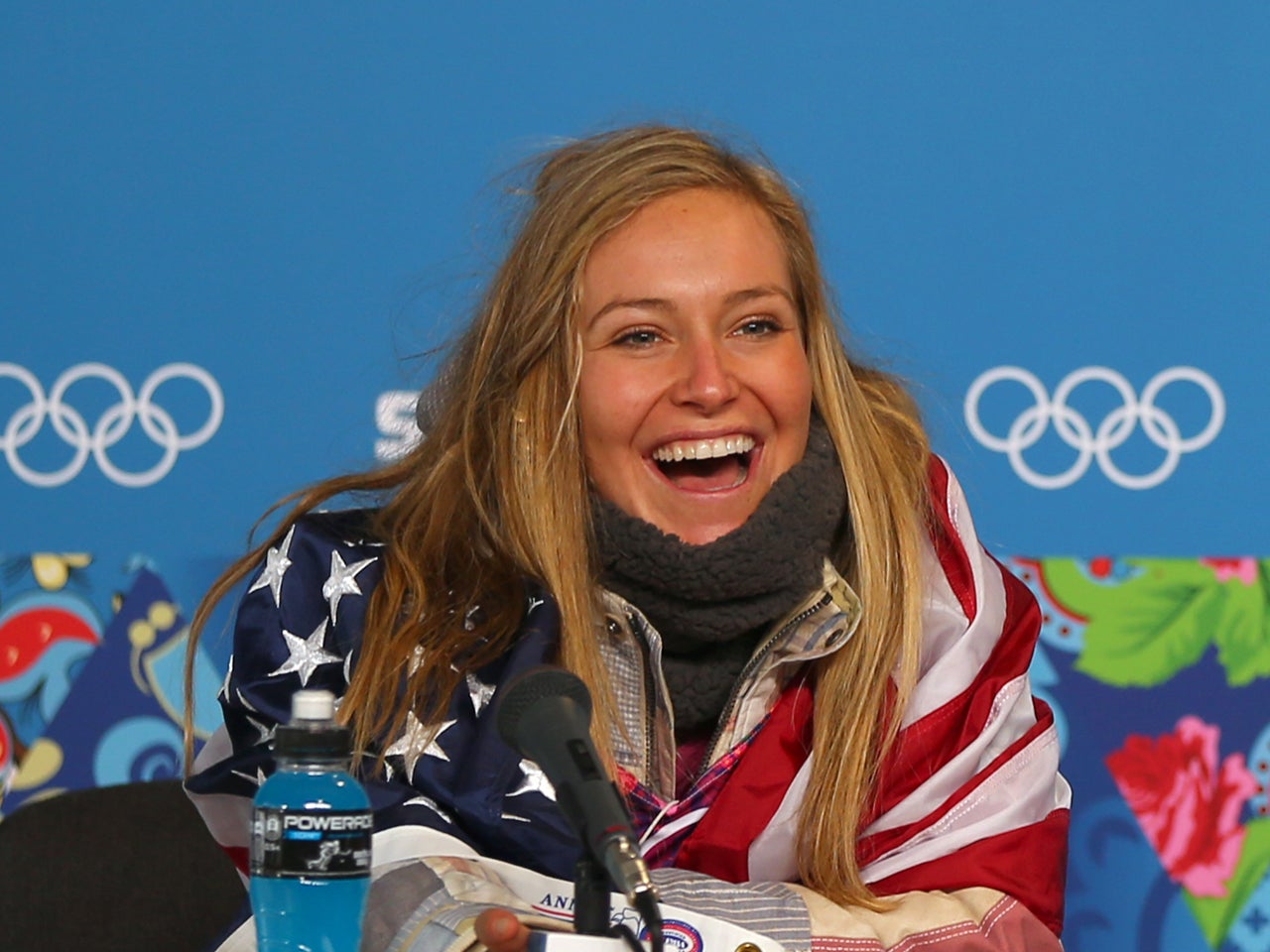 Tinder all the rage in Sochi Olympic Village, say snowboarders
The dating app Tinder is all the rage in the Olympic Village in Sochi. If they're not actually using it to find dates, it's at least become a running joke among the international contingent of snowboarders.
U.S. snowboarder Jamie Anderson, 23, tells US Weekly that "Tinder in the Olympic Village is next level. It's all athletes! In the mountain village it's all athletes. It's hilarious. There are some cuties on there."
Tinder connects to Facebook profiles and offers matches based on proximity. The only details users see are a few photos, mutual friends, mutual interests, and an optional one-line bio. Users swipe left to say "no" and swipe right to say "yes" to a match. If both people say they're interested, an alert pops up, and they have the option to send a message.
In a village full of young premiere athletes, the app's popularity is no surprise. Every Olympics, there are reports of the Olympic Village running short on condoms, especially as athletes in some sports finish up their competition in the early days of the two-week event. During the London Olympics in 2012, the popular gay dating app Grindr crashed almost immediately after athletes started arriving at the Olympic Village, according to The Daily Mail.

Earlier in these Olympics, New Zealand snowboarder Rebecca Torr created a media storm when she tweeted that "It seems so far that not many Olympians use tinder...Just wanna match with the Jamaican bobsled team." Fans around the world started tweeting back at her, inviting her to come try the app in their areas.

As Torr left Sochi on Thursday, fellow snowboarder Stefi Luxton jokingly posted a photo of Torr on her phone at the airport, writing, "One last @tinder before she leaves Sochi." It's all in good fun for Torr, who tweeted, "Maybe I should make an official public announcement that about 99% of what I say on twitter is NOT serious AKA #tinder chat. #badpress LOL."
Anderson didn't give any details on matches -- and there's a good chance she didn't actually pursue any.
"There was a point where I had to be like OK, this is way too distracting," she said. "I deleted my account to focus on the Olympics."
Her focus paid off: Anderson took home the gold in women's slopestyle on Feb. 9, the first time the event has been included in an Olympic Games.
For Torr, her wish to meet the Jamaican bobsled team finally came true -- but no word on whether Tinder played a part.
Thanks for reading CBS NEWS.
Create your free account or log in
for more features.