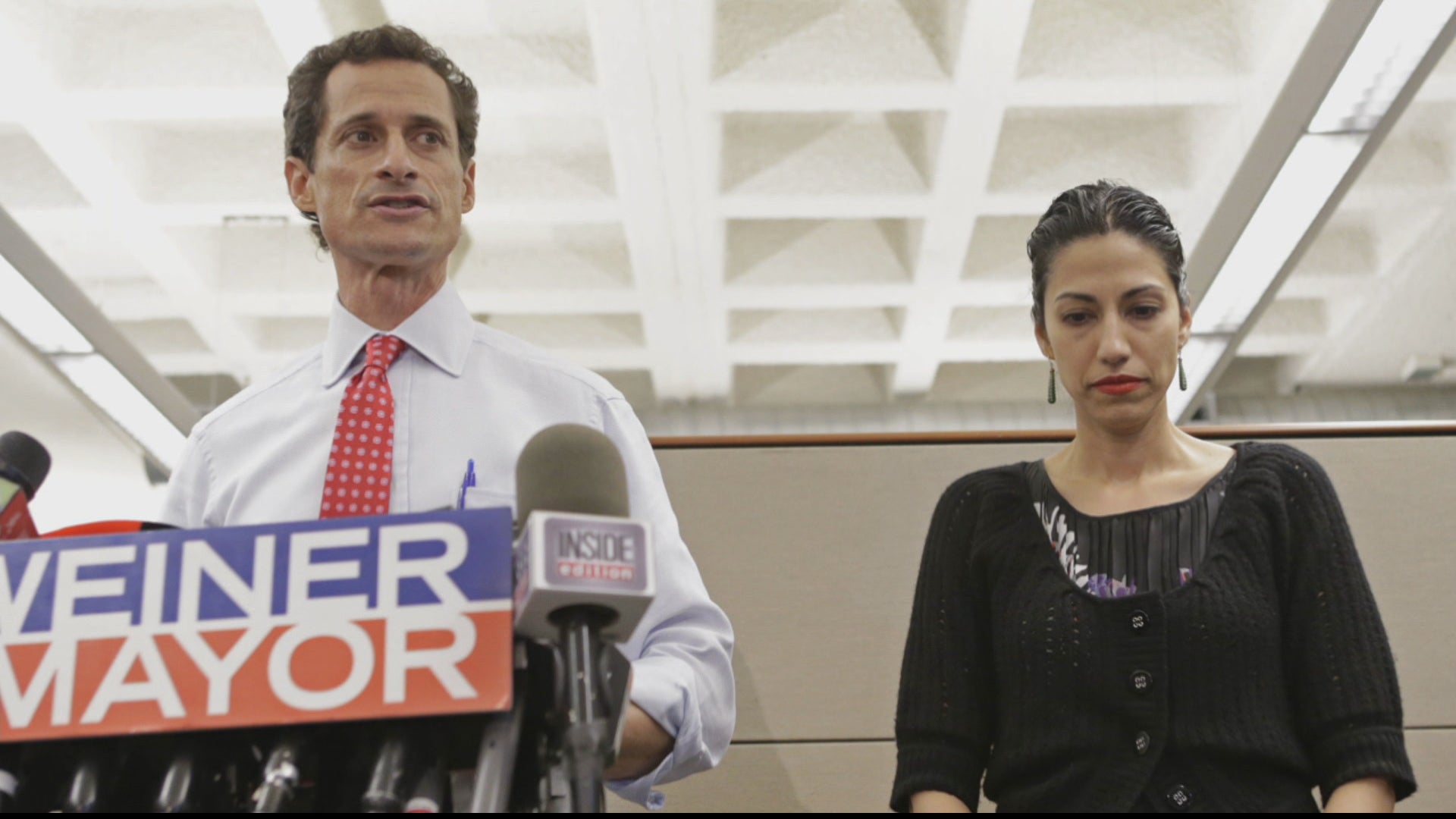 Sources reveal new details about reopened Hillary Clinton email investigation
Federal investigators are working to review more than 1,000 emails on a laptop shared by a top aide to Hillary Clinton and the aide's disgraced husband that caused FBI Director James Comey to reopen the investigation into Clinton's private email server, a person familiar with the matter told CBS News.
CBS News senior investigative producer Pat Milton reports that the source said a red flag was raised after FBI investigators discovered work-related emails of Clinton aide Huma Abedin during a review of the laptop shared by Abedin and former Rep. Anthony Weiner, D-New York, who is under investigation for allegedly sexting with a 15-year-old girl.
Abedin and Weiner publicly separated last month.
It was the nature of a few of those emails that raised concerns, the source said. It was the nature of the communications and whose they were that told investigators they needed to review the rest of the emails, according to the source. The more than 1,000 emails are not all work-related but include personal emails of both Abedin and Weiner.
The FBI investigators are working to review all the emails to determine if the work-related emails contain new information, according to the source. It's quite possible there is a group of duplicate emails that have previously been reviewed by investigators, the source said.

Law enforcement sources told CBS News that as of Saturday afternoon investigators still had not secured a warrant to begin examining the emails found on the laptop, which was seized in connection with the Weiner investigation, CBS News homeland security correspondent Jeff Pegues reports. To examine Abedin's emails, which are on the laptop, investigators have to go to a judge to secure a search warrant.
The review of the emails was not expected to be short. Law enforcement sources familiar with the investigation said they are looking for emails sent by Clinton.
Investigators will be looking through emails, fragments of emails and attachments to determine what's pertinent. They will try to build an inventory of the emails in the process as they search for emails containing classified information. It was still unclear how much of the new batch of emails they have seen before in the earlier probe into the use of the private email server.
Comey shook the Clinton campaign on Friday when he sent a letter to Republican leaders in Congress saying new emails had been discovered that "appear to be pertinent" to the investigation into Clinton's server.
Attorney General Loretta Lynch, through her representatives, recommended against Comey notifying Congress about the development, but she never told Comey not to do it, the person familiar with the matter said.
Since then, Clinton has called for the FBI to release all the new information it has on the investigation.
Thanks for reading CBS NEWS.
Create your free account or log in
for more features.