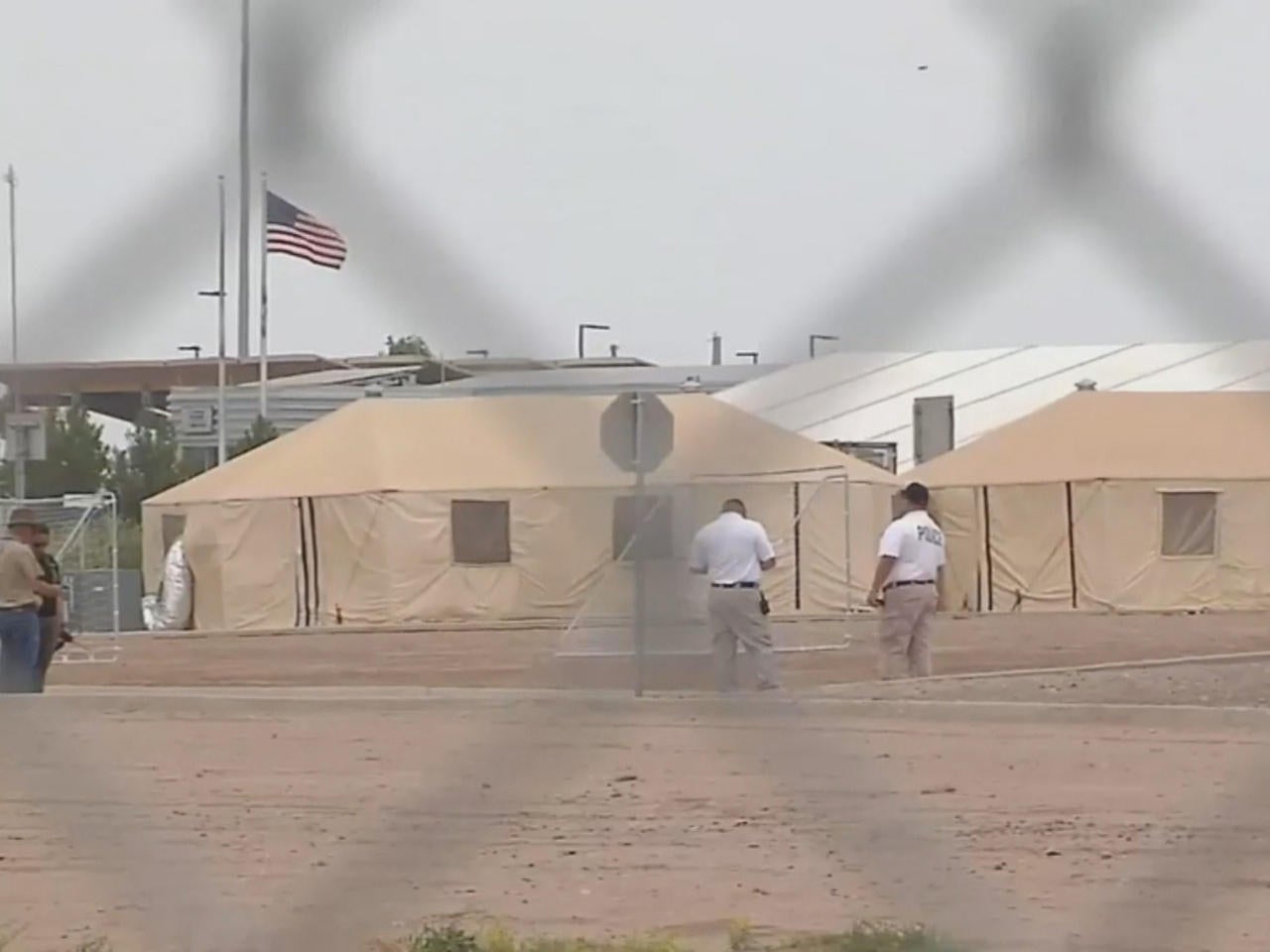 Separating families at the border: How we got here
Republican and Democratic presidents have struggled with illegal immigration. But the Trump administration is the first to enforce a "zero tolerance" policy that has separated about 2,000 children from their parents in the past several weeks.
In the Washington Post this morning, former first lady Laura Bush called the policy "cruel" and "immoral," and said it breaks her heart.
Here's a closer look at how we got here from co-host Norah O'Donnell:
"I would do almost anything to deter the people from Central America to getting on this very, very dangerous network," said White House Chief of Staff John Kelly in 2017, when he was still Secretary of Homeland Security. He acknowledged the Trump administration was considering a more aggressive immigration policy, including separating children from their parents if they try to cross illegally.
"They will be well cared for as we deal with their parents," Kelly said.
What developed into the Trump administration's current approach is modeled after Operation Streamline, a program started by the Bush administration in 2005. That program referred all illegal immigrants for prosecution, but made exceptions for adults traveling with children.
The Obama administration then used that model as well, but detained families together in Immigration and Customs Enforcement (ICE) custody.
"We've had a shelter system for years," said Cecilia Muñoz, who was the director of the White House Domestic Policy Council under President Obama. "What's different now is that this administration is choosing to separate children from their parents."
Despite mounting opposition, the Trump administration continues to faithfully defend its new policy.
Last week, in Fort Wayne, Indiana, Attorney General Jeff Session said, "Having children does not give you immunity from arrest and prosecution. … I would cite you to the Apostle Paul and his clear and wise command in Romans 13 to obey the laws of the government because God has ordained the government for His purposes."
But President Trump recently attempted to blame Democrats for not finding a better solution than his new strategy.
"I hate the children being taken away," he said last week. "The Democrats have to change their law, that's their law."
Homeland Security Secretary Kirstjen Nielsen is stressing that the policy does not impact immigrants coming to ports of entry to seek asylum legally.
"At ports of entry, they will only separate if the child is in danger, the adult does not have custody of the child, or if the adult has broken a law," said Nielsen.
Thanks for reading CBS NEWS.
Create your free account or log in
for more features.