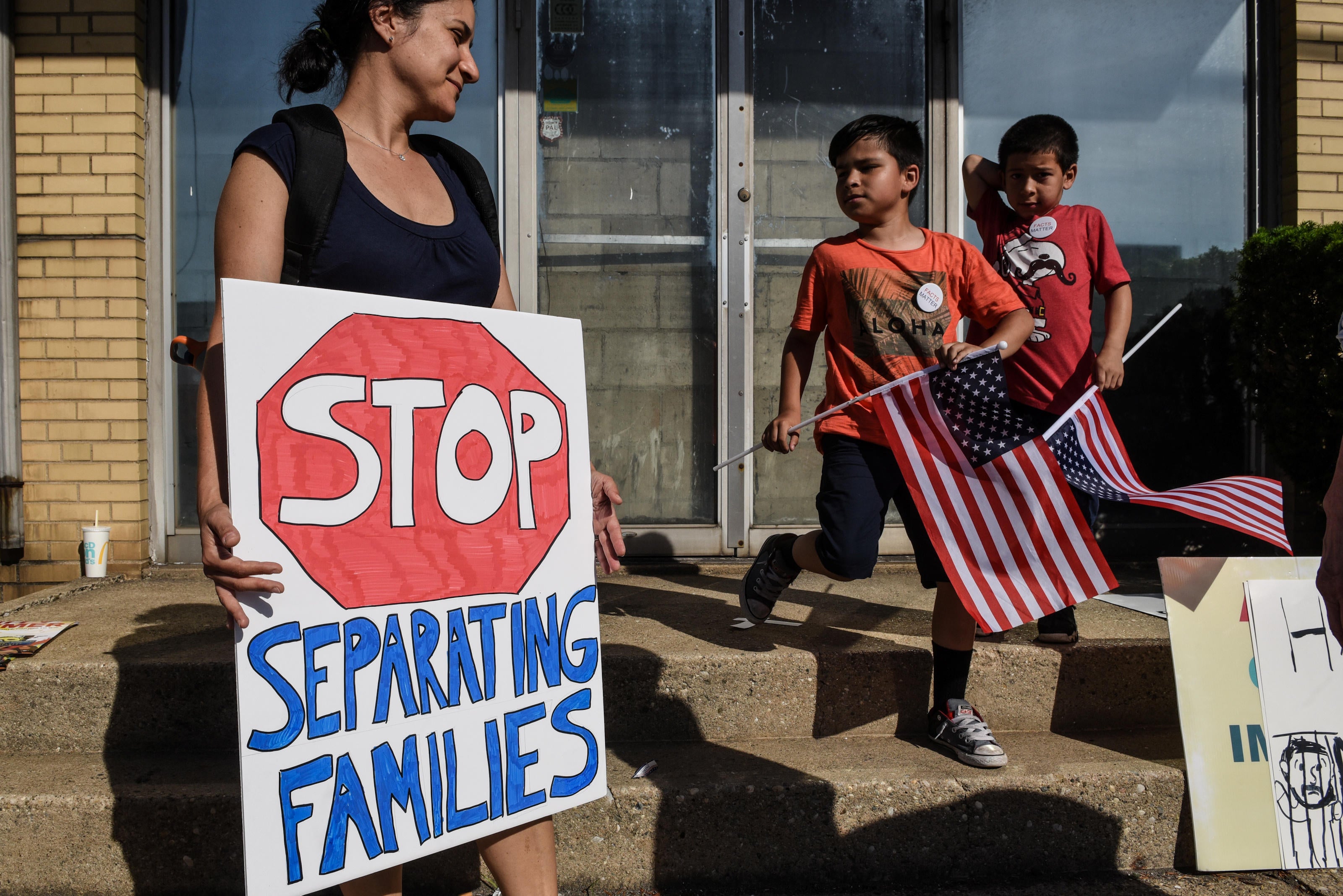 First lady "hates" seeing children separated from families at border, White House says
First lady Melania Trump said Sunday that she "hates" seeing immigrant children being separated from their parents at the U.S.-Mexico border, but did not acknowledge that the separations are the result of a policy put in place by her husband's administration that he could easily reverse.
In a statement Sunday, the first lady's spokeswoman Stephanie Grisham said that "Mrs. Trump hates to see children separated from their families and hopes both sides of the aisle can finally come together to achieve successful immigration reform."
The statement added, "She believes we need to be a country that follows all laws, but also a country that governs with heart."
President Trump has repeatedly tried to blame Democrats for a situation that has sparked fury and a national debate over the moral implications of his hard-line approach to immigration enforcement. He has attempted to use the plight of the children as political leverage in an upcoming battle over two immigration bills in the House, and has falsely claimed that federal law requires the separation of families trying to cross the border.
In fact, the spike in separations is the result of a "zero tolerance" policy announced by Attorney General Jeff Sessions in April, under which anyone suspected of crossing the border illegally faces criminal prosecution. Children traveling with adults are separated from their families and taken into U.S. custody. The Department of Homeland Security said Friday that nearly 2,000 children have been placed into shelters over a six-week period. U.S. protocol prohibits detaining children with their parents because the children are not charged with a crime while the parents are.
Kellyanne Conway, a counselor to the president, said on NBC's "Meet the Press" on Sunday that "nobody likes" breaking up families and "seeing babies ripped from their mothers' arms."
Trump attorney Rudy Giuliani echoed that sentiment on CBS' "Face the Nation" on Sunday. He said that neither him nor the president "like to see children taken away from their parents."
Giuliani said the issue could be resolved if Congress passed a comprehensive immigration bill. He placed partial blame for the separation issue on Sessions.
"I know Jeff [Sessions] really, really well and I think he's, you know, in certain respects did a great job. In some respects, I'm sort of disappointed in him," said Giuliani. "I think here Jeff [Sessions] is not giving the president the best advice."
Conway put the onus on Democrats, saying if there are serious about overhauling the system, "they'll come together again and try to close these loopholes and get real immigration reform." Republicans control both houses of Congress.
Asked whether the president was willing to end the policy, she said "the president is ready to get meaningful immigration reform across the board."
Thanks for reading CBS NEWS.
Create your free account or log in
for more features.