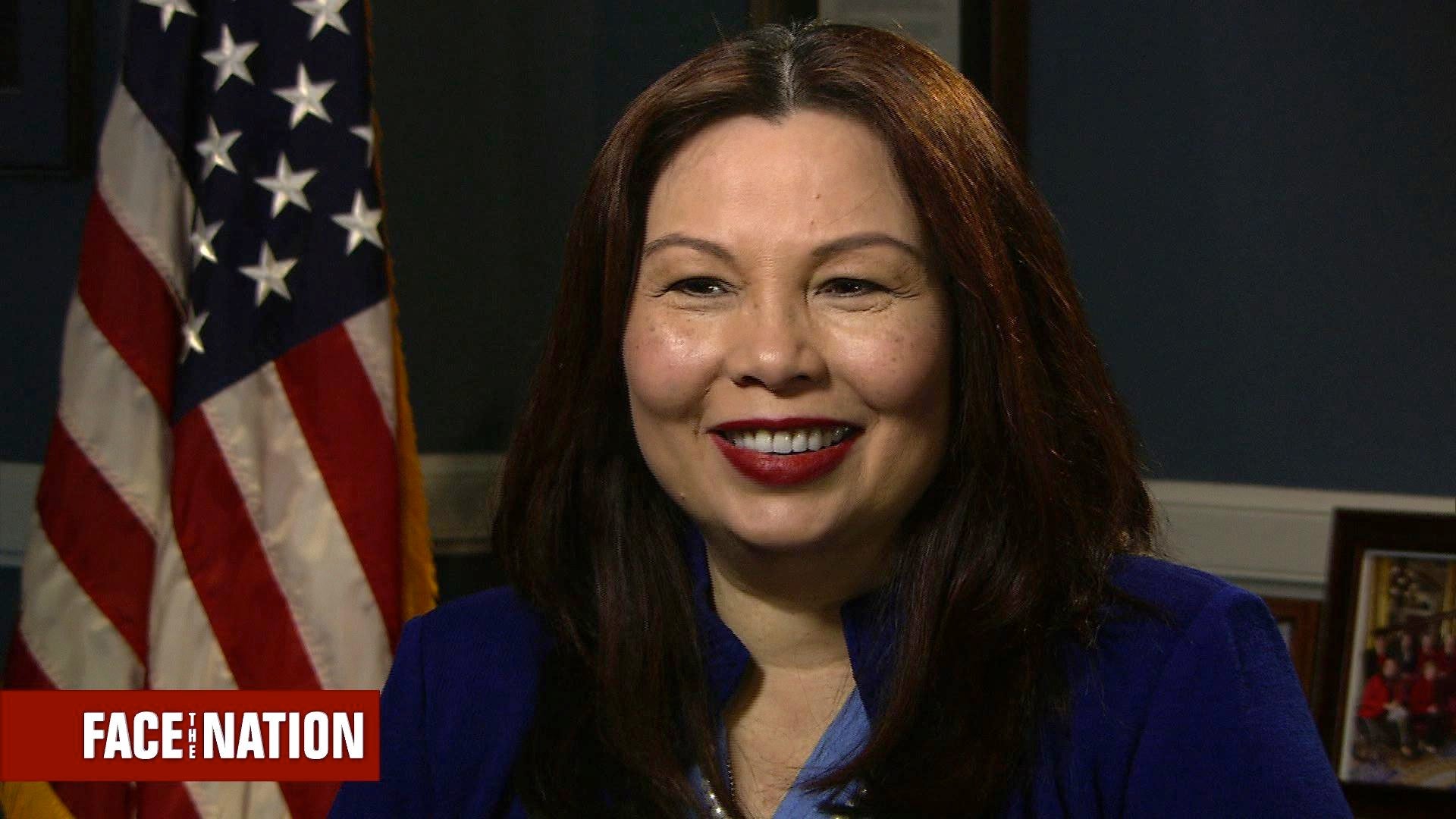 Sen. Tammy Duckworth on her pregnancy and other "firsts"
Sen. Tammy Duckworth, D-Illinois, will become the first sitting U.S. senator to give birth when she welcomes her second child, a baby girl due in April. But she thinks her latest "first" in a career full of them is "ridiculous."
"It's 2018. We need more female senators -- there are only 22 of us. But I've been a little overwhelmed by how landmark it is when it shouldn't be -- it's the 21st century," said Duckworth.
Duckworth is already the first disabled woman in the Senate and the first member of Congress of Thai descent. Asked how it feels to have so many milestones during her time in office, Duckworth says it's "unintentional." She added that Senate rules don't include policies about maternity leave. Duckworth gave birth to her first daughter while serving as a representative in the House.
"I was the tenth one [to give birth] in the House, so there was a policy in the House, but there's no policy in the Senate. I have to figure that out," she told CBS News' Nancy Cordes in an interview just after she announced her pregnancy. Duckworth described her past trials with fertility issues, saying patience got her through the process.
"I have the most wonderful fertility doctor and he helped me with [first daughter] Abigail, and he said, 'If you're willing to go through the process with me step-by-step, it will seem like it takes a long time, but we want to do this right," Duckworth said. "And he was right, I just had to be patient and go through that. It's kind of like being a mom, you have no control."
Duckworth says the Senate -- and places like airports -- are "behind the times" when it comes to accommodations for mothers like designated nursing areas.
"I would go into airports and well, it's the handicapped stall in the public toilet, and I was like, 'That's disgusting. You wouldn't eat a sandwich there, why would you think I should nurse my baby there or pump breast milk there?'" she said. "That's wrong. It was humiliating, and so I tried to pass some legislation on it and it's out of committee -- mandatory nursing rooms for moms, at airports -- and hopefully we'll get an FAA bill and it will become law."
As for balancing motherhood with her duties as Illinois' senator, Duckworth "I'm going to take the time that I need with my daughter, but in the middle of all that, there might be days when I have to, you know, we have a lot of close votes right now, that I need to come in and -- and not let the people of Illinois down."
Thanks for reading CBS NEWS.
Create your free account or log in
for more features.