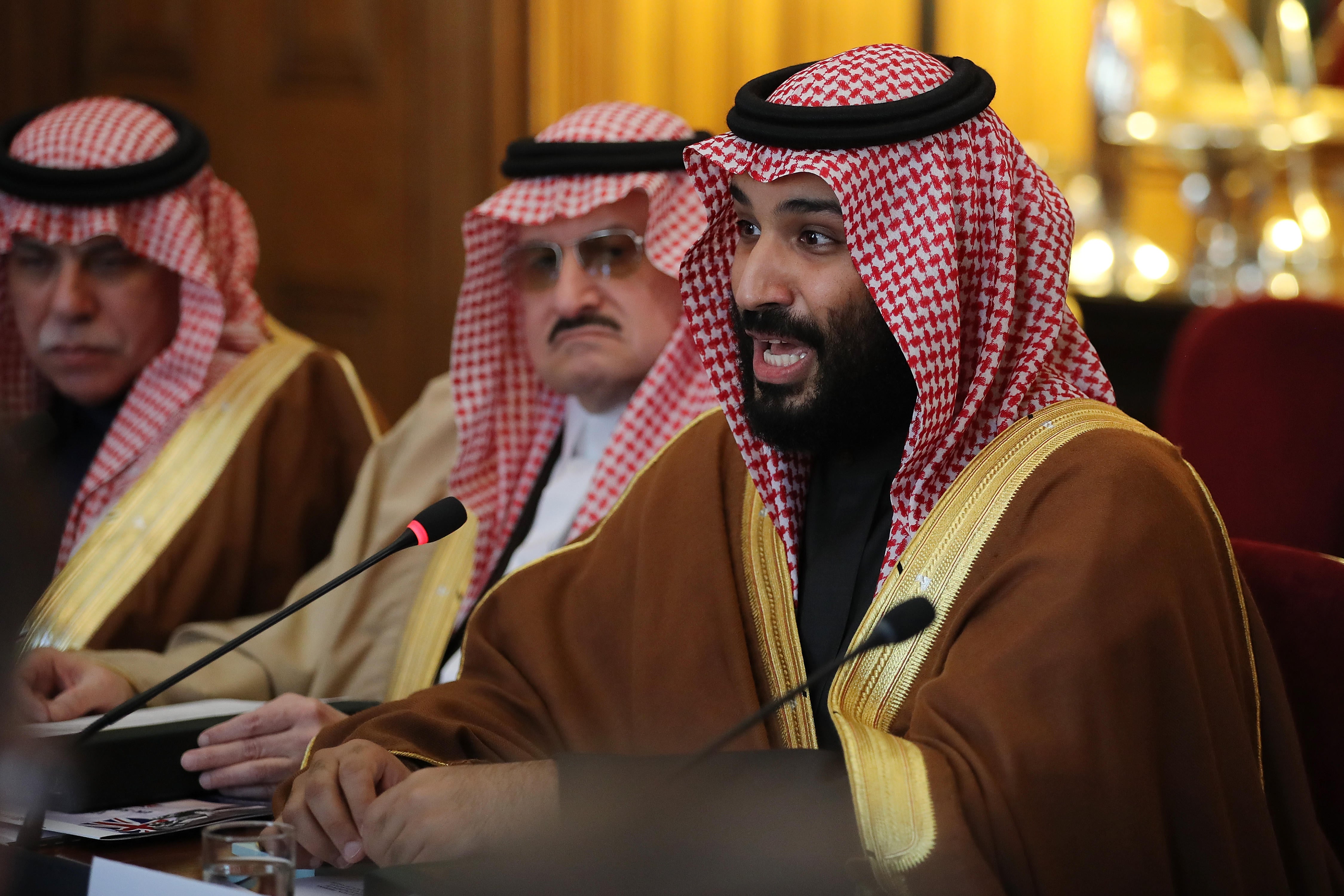 Saudi royals tackling corruption, or just cashing in on foes?
RIYADH, Saudi Arabia -- Saudi Arabia's king has established special anti-corruption units of prosecutors to pursue embezzlement cases in the kingdom after a recent crackdown. King Salman's decision was announced Sunday in a report on the state-run Saudi Press Agency, and it comes as a New York Times report suggests the royal family's crackdown was far from the moral crusade it purports to be.
The king's decision came from "his concern over combating corruption in all its forms aiming to protect the homeland and its resources, maintain public money and protect the integrity of the public employment," according to Saudi state media.
It comes after Saudi Arabia arrested dozens of princes, business leaders and government officials in early November in a push led by Crown Prince Mohammed bin Salman, who will soon travel to the United States seeking even deeper financial ties.
Authorities say the arrests netted more than $106 billion in exchange for the release most of the detainees. Critics, however, say the arrests were more to consolidate Crown Prince Mohammed's power than to go after the kingdom's endemic corruption.
In an article published Monday, The New York Times wrote that, according to officials, royals and various associates of those who had been detained in the luxury hotel, the crackdown was in fact a, "coercive operation, marked by cases of physical abuse."
The biggest problem for the Saudi royal family in the wake of the crackdown -- especially as it seeks deeper U.S. investment ties -- may be the complete secrecy surrounding how it was carried out. Almost no information has been released as to how the sums reclaimed from the prisoners were determined, and many of those formerly wealthy and powerful Saudis remain unclear as to what assets they've lost.
"At the start of the crackdown they promised transparency, but they did not deliver it," former U.S. Ambassador to Saudi Arabia Robert Jordan told the Times. "Without any kind of transparency or rule of law, it makes investors nervous that their investments might be taken and that their Saudi partners might be detained without any rationale to the charges."
Crown Prince Mohammed has fashioned himself into something of a renaissance man in the conservative Sunni Muslim kingdom, ushering in a series of social reforms in recent months. He has made it legal for women to drive and dropped official bans on them attending sports matches, but many have said the changes really serve to obscure the crackdown on dissent which has gone on in the meantime.
At the height of the crackdown, more than 300 people are believed to have been held inside the luxury Ritz hotel in Riyadh, including some princes. The government says all of them were guilty of plundering state funds, which have now been returned to state coffers. But there were no trials, and the details remain a mystery.
As CBS News correspondent Holly Williams reported in December, freedom of speech doesn't exist in Saudi Arabia, and criticizing Crown Prince Mohammed, or any other senior royal figure, would be dangerous.
It's only in London, England, that Saudi dissident Ghanem al-Dosari dares to make videos satirizing the Saudi government. He told CBS News that corruption in Saudi Arabia is much bigger than the clampdown by the crown prince addressed.
"Speaking up your mind, this is a crime in Saudi Arabia. People has disappeared and been charged for tweets," he noted.
Thanks for reading CBS NEWS.
Create your free account or log in
for more features.