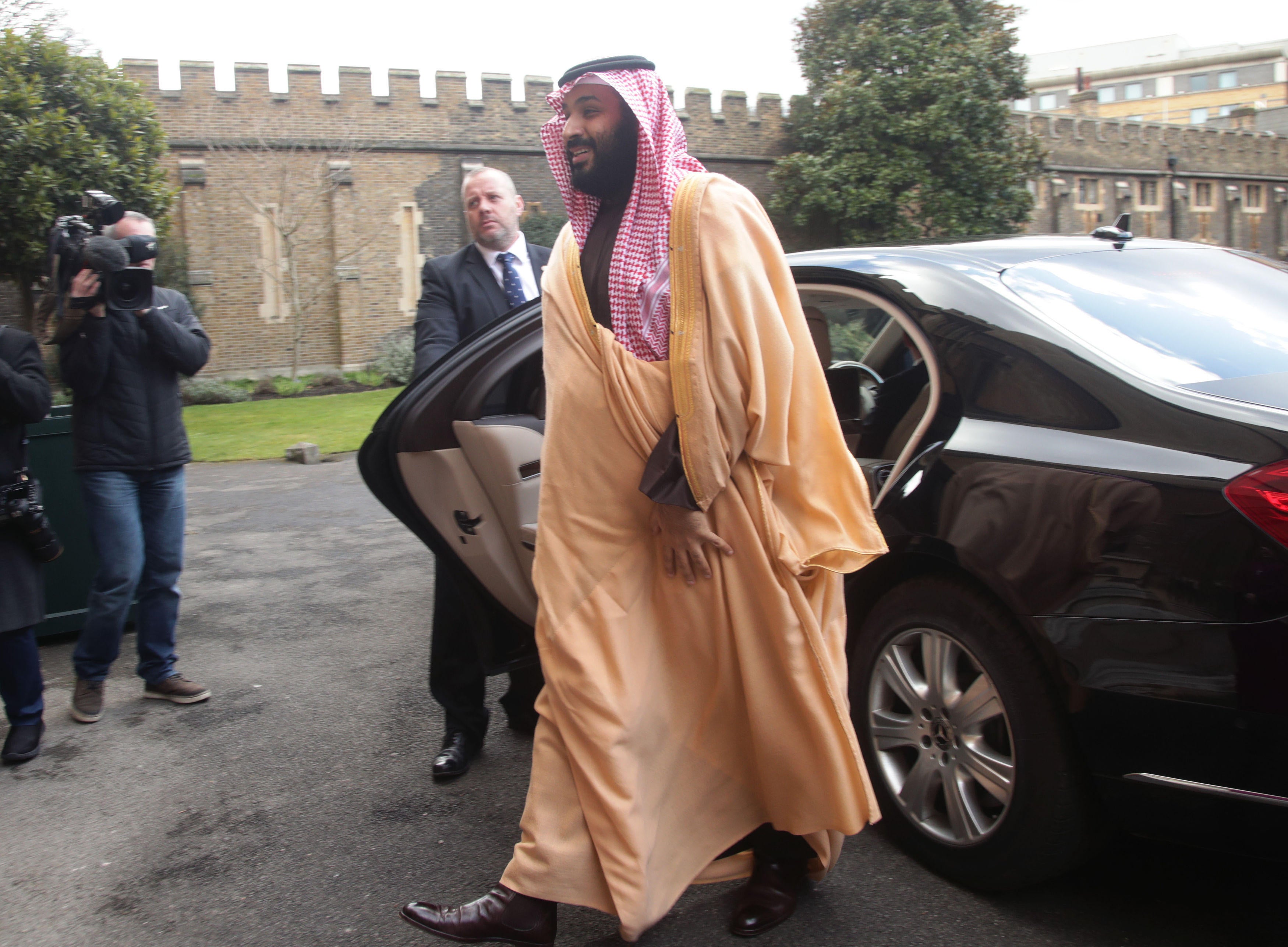 Red carpet, and protests, greet Saudi crown prince in Britain
LONDON -- The leader of the Anglican church says Saudi Arabia's crown prince is committed to the flourishing of different faiths in his strict Sunni Muslim kingdom. Archbishop of Canterbury Justin Welby met Crown Prince Mohammed bin Salman Thursday in London, the third day of the prince's visit to Britain which has seen him greeted warmly despite mounting concerns over Saudi Arabia's stance on human rights.
The archbishop's Lambeth Palace office said "the crown prince made a strong commitment to promote the flourishing of those of different faith traditions, and to interfaith dialogue within the Kingdom and beyond."
It said Welby expressed concern about the limits placed on Christian worship in Saudi Arabia, and expressed "distress" at suffering in Yemen, where a Saudi-led coalition is battling Iran-backed rebels.
The 32-year-old crown prince has shaken up his deeply conservative country, pushing through dramatic social reforms, including allowing women to drive, and waging a massive crackdown that the ruling family says went after corruption, but critics say simply targeted his political foes. Critics also say Salman's reforms mask continuing rights abuses.
A Saudi-led coalition has been battling Iran-allied rebels in Yemen since 2015 in a war that has killed more than 10,000 people and driven the Arab world's poorest country to the brink of famine. The kingdom faces wide international criticism for its airstrikes killing civilians and striking markets, hospitals and other civilian targets.
Britain and the United States are two of the kingdom's biggest suppliers of weapons.
As the British government rolled out the red carpet for Salman's arrival earlier this week, organizing a state visit with Queen Elizabeth II and touting close ties and huge business deals, campaigners against the war rallied near Parliament and held a protest outside the gates of Downing St.
Asked by opposition Labour Party leader Jeremy Corbyn whether she would condemn Saudi Arabia's "shocking abuse of human rights," Prime Minister Theresa May defended Britain's close ties with the authoritarian kingdom.
"The link that we have with Saudi Arabia is historic, it is an important one and it has saved the lives of potentially hundreds of people in this country," May said in the House of Commons.
"We're all concerned about the appalling humanitarian situation in Yemen," May said, adding she intended to raise "concerns about human rights when I meet him."
Thanks for reading CBS NEWS.
Create your free account or log in
for more features.