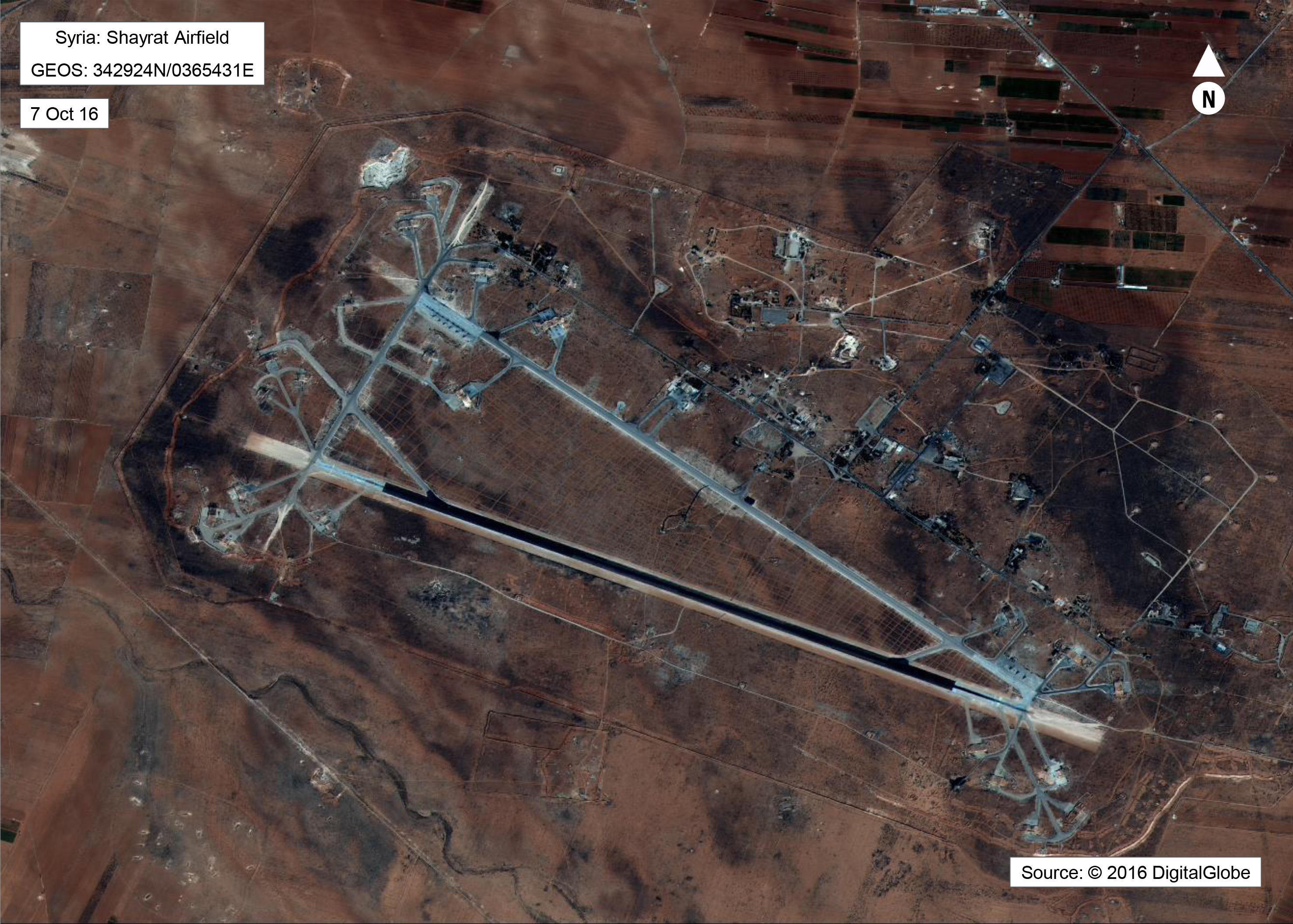 Russia says it found nothing suspicious at Syrian airbase
Russian personnel have inspected Syria's Shayrat air field and saw nothing indicating it has chemical weapons, the Russian commander in Syria told the anti-ISIS coalition in a letter.
CBS News' David Martin reports the letter said Russian personnel did not find indications of any chemical weapons in storage or loaded on aircraft. The Russian letter comes after the White House earlier this week warned Syrian President Bashar al-Assad could be preparing another chemical weapons attack that would result in the "mass murder" of civilians. The White House threatened the regime would pay a "heavy price" for such an assault.
The letter is unlikely to change U.S. officials' belief on the matter. But U.S. officials do credit the Russians with being helpful by immediately questioning Syrians about what they were doing that might have triggered the White House warning. Moscow also arranged the inspection of the base.
Russia, a key Assad backer, initially blasted the U.S.' warning as an "unprecedented provocation," calling the accusations "unacceptable."
Nikki Haley, U.S. ambassador to the United Nations, said Mr. Trump saved many lives earlier this week by calling out Assad.
Shayrat air base is where the Trump administration believes the deadly April chemical weapons attack originated. Assad has denied responsibility for the attack that left dozens of people -- including children -- dead. The Trump administration responded by sending 60 missiles to the base, hampering Syria's weapons capabilities. It was the first direct assault in the Syrian government, and Mr. Trump's most dramatic military intervention since he took office in January.
Mr. Trump, who campaigned on not intervening so heavily in the Middle East, seemed to change his mind after the chemical attack, decrying the deaths of "innocent children, innocent babies, babies, little babies."
Thanks for reading CBS NEWS.
Create your free account or log in
for more features.