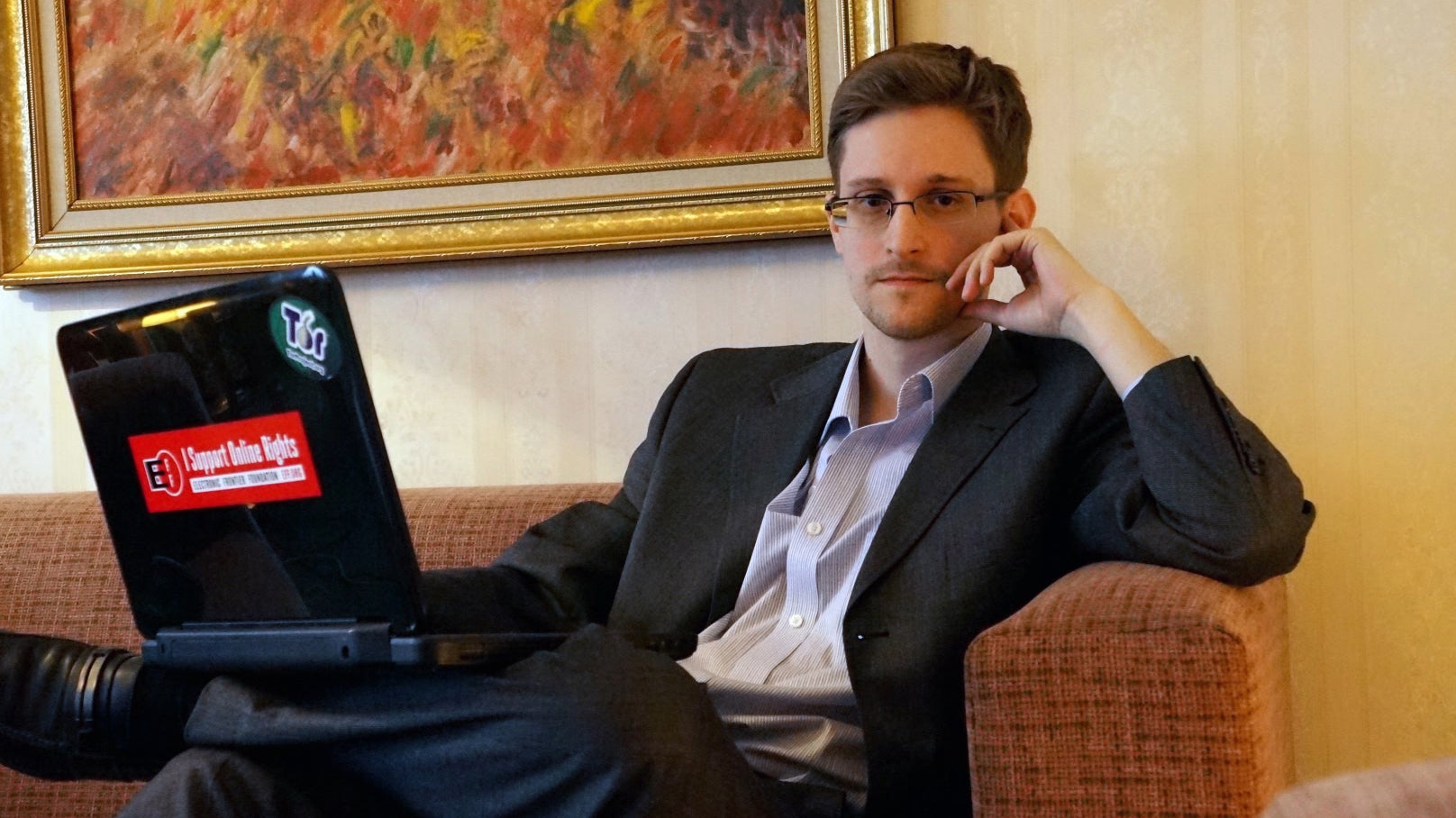 Russia says Edward Snowden can stay "a couple of years"
MOSCOW -- Russian authorities have extended a residence permit for U.S. intelligence contractor Edward Snowden, who leaked thousands of secret documents from the National Security Agency.
Foreign Ministry spokeswoman Maria Zakharova said in a post on Facebook late Tuesday that Snowden's residence permit has been extended for "a couple of years."
Snowden has been living in Russia -- and in contact with Russian intelligence serivces, according to a U.S. congressional report -- since 2013 when he got stuck in the transit area at a Moscow airport after the United States canceled his passport.
The announcement comes as President Obama has commuted the prison sentence of Chelsea Manning, who was convicted of leaking more than 700,000 U.S. documents.
But there has been no pardon from Mr. Obama for Snowden, whom the U.S. has been unable to extradite from Russia. Snowden tweeted on Tuesday his congratulations to Manning, and his thanks to Mr. Obama for commuting her sentence.
Snowden hasn't formally applied for clemency, though his supporters have called for it.
The White House has drawn a distinction between the unapologetic Snowden and Manning, whom officials noted has expressed remorse and served several years already for her crime.
Reporters asked presidential spokesman Dmitry Peskov on Wednesday whether Snowden was planning to return to the United States in reaction to the Manning pardon. Peskov said the Kremlin is not aware what Snowden's plans are.
Mr. Obama's commutation for Manning also raised fresh questions about the future of another figure involved in Manning's case: WikiLeaks founder Julian Assange.
WikiLeaks had earlier pledged, via tweet, that its founder would agree to U.S. extradition if Mr. Obama granted clemency to Manning. Holed up for more than four years at the Ecuadorian Embassy in London, Assange has refused to meet prosecutors in Sweden, where he's wanted on a rape allegation, fearing he would be extradited to the U.S. to face espionage charges if he leaves the embassy.
But the Justice Department has never announced any indictment of Assange. WikiLeaks lawyer Melinda Taylor said U.S. and British authorities refuse to say whether the U.S. has requested extradition. Though she praised the commutation for Manning, Taylor made no mention of Assange's earlier promise to agree to extradition.
White House officials said neither Assange's fate nor separate concerns about WikiLeaks' role in Russian hacking of the U.S. presidential election factored into the decision to commute Manning's sentence. The officials briefed reporters on condition of anonymity.
Any action that Justice Department officials may take regarding Assange "is something that they would do independent of the White House," spokesman Josh Earnest told CNN.
Thanks for reading CBS NEWS.
Create your free account or log in
for more features.