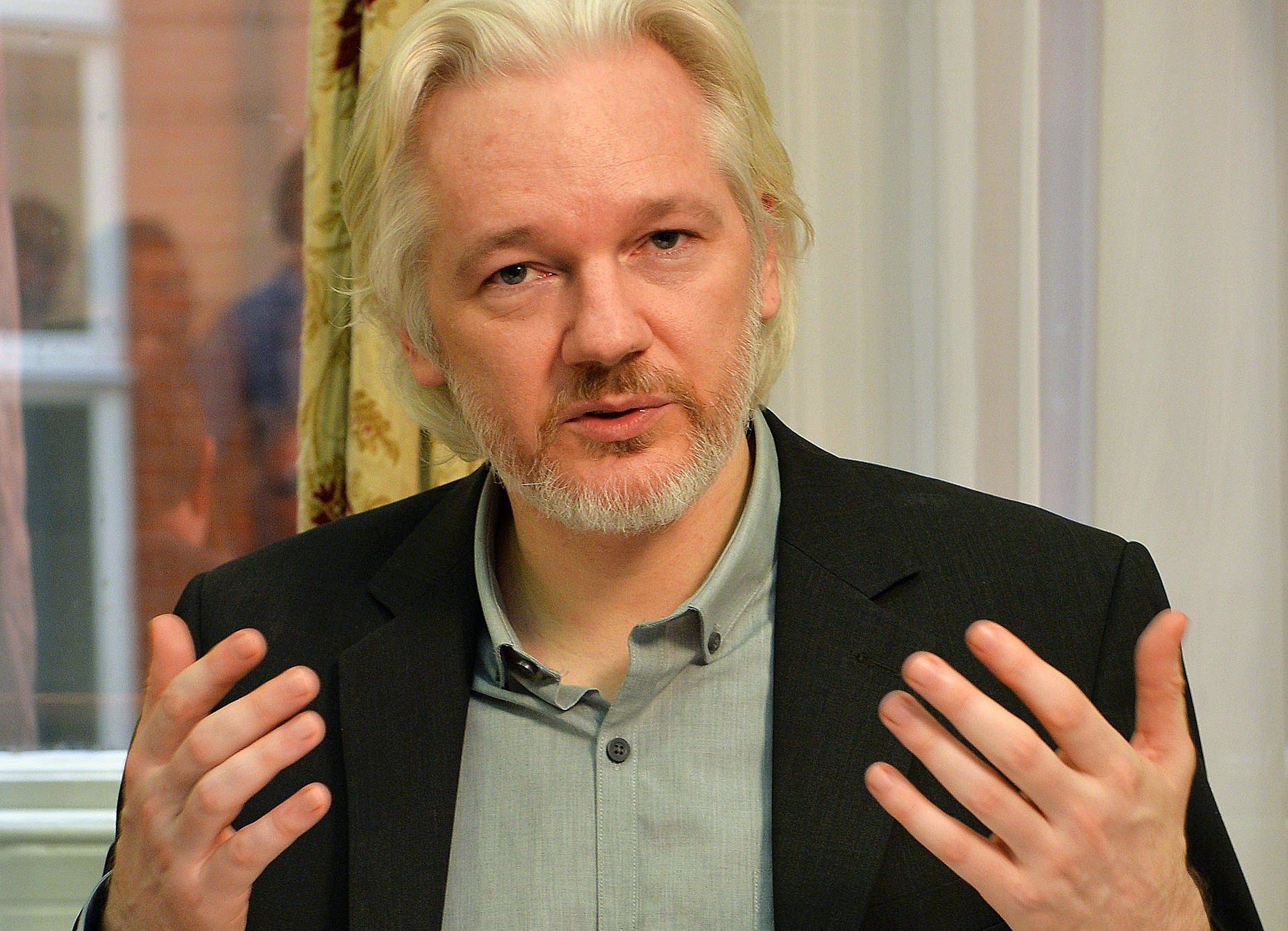 WikiLeaks' Julian Assange questioned about possible sex crime
LONDON -- Prosecutors were finally able to question WikiLeaks founder Julian Assange Monday about a possible sex crime in Sweden six years ago.
They did not comment on the closed-door proceedings at the Ecuadorean Embassy in London where Assange has lived for more than four years to avoid extradition to Sweden and possibly to the United States.
The long-delayed interview is expected to continue Tuesday and possibly extend beyond that. Assange's version of events, and a possible DNA sample, will shape Swedish prosecutors' decision on whether to charge him.
The questioning was being led by an Ecuadorean prosecutor in the presence of Swedish prosecutor Ingrid Isgren and a Swedish police investigator.
Swedish officials are seeking information related to allegations of sexual misconduct made by two Swedish women Assange met in 2010. Some of the alleged misconduct is no longer being investigated by police because of the statute of limitations.
Assange is, however, being questioned about the possible rape of one of the women who complained to authorities. He has not been indicted or charged but is the subject of an international arrest warrant.
Prosecutors say no immediate decision on the future of Assange's case will be made on Monday. They also said no public statements will be made after the questioning.
Assange's Swedish defense lawyer, Per Samuelsson, complained that he has been barred from the hearing.
"I'm not on the list of persons that Ecuador has drawn up and allowed to be present," Samuelsson told the Swedish national broadcaster SVT. "An Ecuadorean lawyer has taken up this question as a formal issue in the introduction of the hearing."
Assange has denied wrongdoing and says he fears being extradited to the U.S. because of his WikiLeaks work. It isn't known if he faces a secret grand jury indictment in the U.S.
The sex crime allegations were made shortly after Assange and WikiLeaks became well-known worldwide for releasing hundreds of thousands of pages of classified U.S. government documents.
One Swedish woman said Assange intentionally damaged a condom and pinned her down while having sex. A second woman said Assange had sex with her without a condom while she was asleep. In Sweden, having sex with an unconscious, drunk or sleeping person can lead to a rape conviction punishable by up to six years in prison.
A Swedish investigation into the crimes was launched, then dropped for lack of evidence, and then started again as prosecutors sought to question Assange about possible molestation and rape.
By then Assange was in Britain, making it harder for Swedish prosecutors to question him. They sought an international arrest warrant for him that was issued in November 2010.
Assange surrendered to police in London and was freed on bail, receiving support from a wide range of celebrities including filmmakers Oliver Stone and Michael Moore.
He then moved into the Ecuadorean Embassy in London in June 2012, putting him out of reach of British authorities.
He has remained in control of WikiLeaks, which released hacked emails relating to the Hillary Clinton campaign in the final weeks of her failed White House run.
Civil rights activist Peter Tatchell said outside the embassy that he and others had gathered to show solidarity with Assange and WikiLeaks. He said Assange was being "hounded" because of WikiLeaks' work in shedding light on the "terrible things" done by the U.S. government and others.
Some supporters hoisted pro-Assange banners outside the embassy.
Thanks for reading CBS NEWS.
Create your free account or log in
for more features.