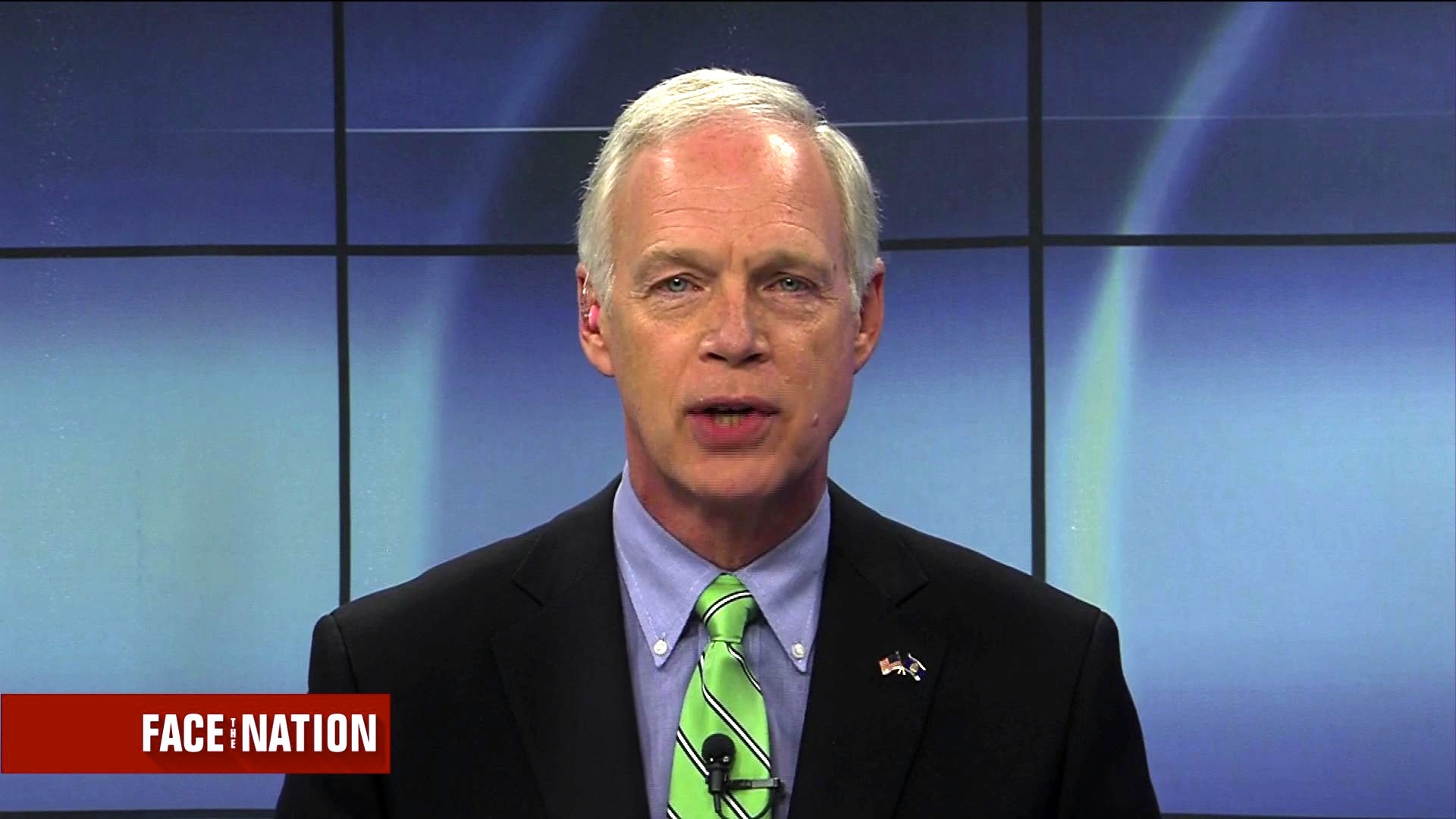 GOP senator believes America's "enemies" have Clinton's emails
Wisconsin Sen. Ron Johnson on Sunday rebutted President Obama's claim that world leaders are "rattled" by the rise of Donald Trump, saying they should really be concerned about Hillary Clinton's private email server.
"What you realize about Donald Trump is he's actually serious about rebuilding our military, defeating ISIS, securing our borders," Johnson, who sits on the Senate Foreign Relations Committee, said on CBS' "Face the Nation." "If that rattles our allies, I'm not quite sure why it would."
Clinton's email use--which was the subject of a State Department audit last week, strongly criticizing her for her actions--shows a "recklessness," Johnson said.
"What isn't being discussed is how reckless and dangerous her private email server was. I've been in business a lot and I've done a lot of negotiating. I can't think of something more helpful than knowing the email traffic between the negotiators and headquarters and that's really what Hillary Clinton put at risk," Johnson said.
"You have to assume that our enemies and adversaries had access to every email that went over her private server," he continued. "Did it affect their actions as it related to for example Vladimir Putin's invasion of Crimea or Eastern Ukraine? What about the negotiations with Iran? What about Assad?"
Johnson said he can't predict how Trump at the top of the ticket will affect his own reelection race--Johnson is considered one of the most vulnerable incumbent Senators on the ballot this year--but that Trump is certainly going to "represent change."
"What people are so upset about is, Washington has not been working," he said. "I kind of look at Donald Trump as the political equivalent of a disruptive technology: not exactly sure where it's going to take us but I know he would definitely represent change."
As for the Transportation Security Administration, Johnson said the biggest thing the U.S. can do to solve the long lines is to focus on the "root cause" for the TSA in the first place: terrorism.
"The TSA has cost America about $100 billion since its inception because of Islamic terrorists," he said. "So I would go to the root cause: let's defeat ISIS, let's defeat Islamic terror wherever it resides. And what we do need to do is just be a lot smarter in terms of airport security."
Thanks for reading CBS NEWS.
Create your free account or log in
for more features.