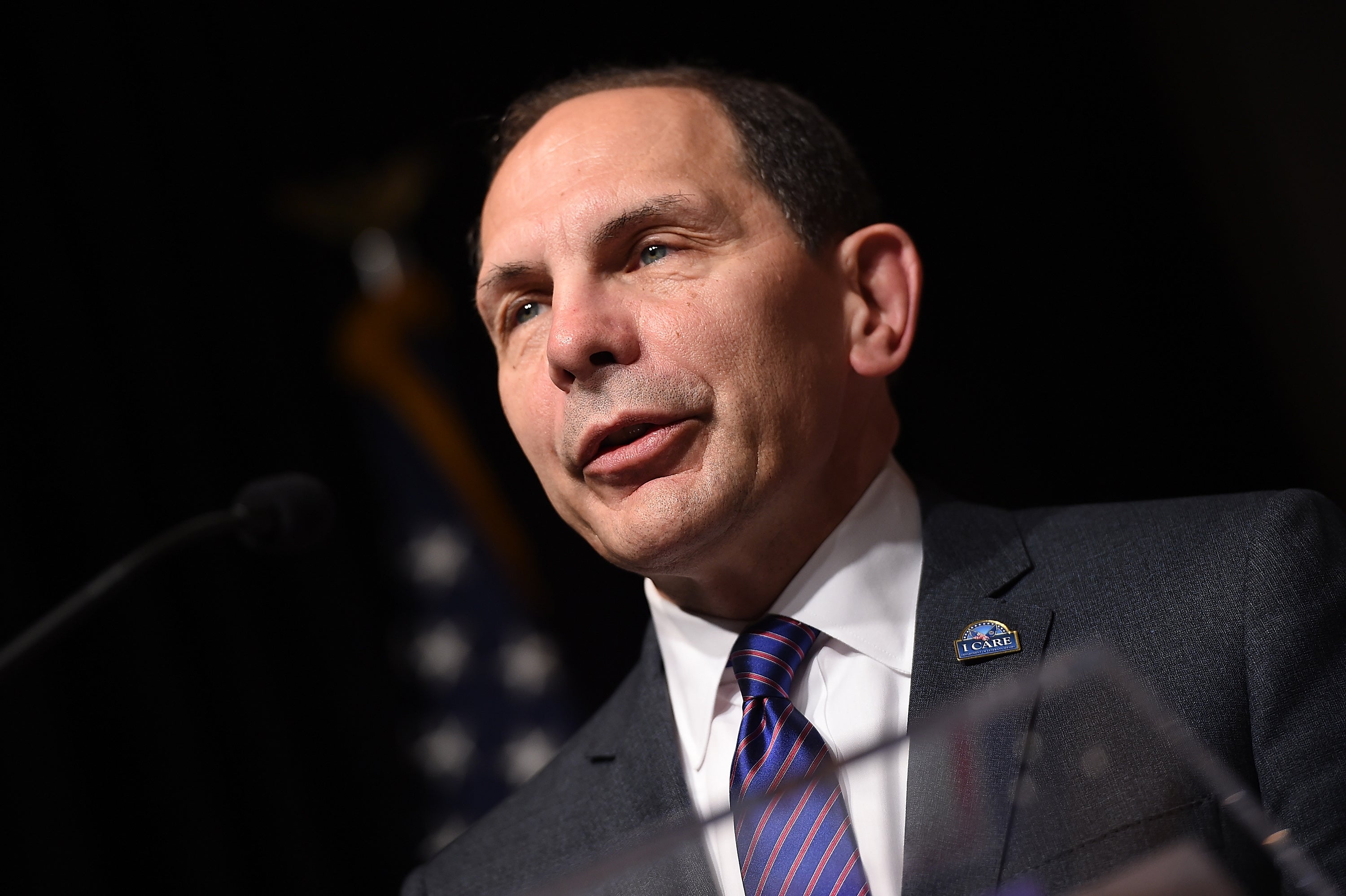 Robert McDonald announces plans to reorganize the VA
Robert McDonald, the secretary of the Department of Veterans Affairs (VA), announced Monday that the department would soon begin a reorganization aimed at better meeting the needs of veterans.
The reorganization comes in the wake of a major scandal at VA organizations around the country, some of which were found to be concealing long wait times and delivering insufficient care. McDonald, a former Procter & Gamble chief executive, took over the department after former Secretary Eric Shinseki resigned under public pressure.
"Our shared goals are to ensure that Veterans have a clear understanding of VA and where to go for what they need within any of our facilities; that employees are empowered with the authority, knowledge and tools they need to solve problems and take action; and that the products and services that we deliver to Veterans are integrated within the organization," McDonald wrote in a message to all VA employees announcing the restructuring.
The changes he outlined include establishing an internal organization under the direction of a Chief Customer Service Officer to monitor the services being provided to veterans; establishing a single regional framework to make it easier for veterans to navigate the agency without understanding the inner structure, establishing a local network of Community Veteran Advisory Councils to coordinate better services, expanding public-private partnerships, and changing internal business processes into a shared services model to deliver more efficient, cost-effective and productive services.
The agency will look at ways the private sector improves their delivery of services to improve internal workings of the VA.
"Right now [veterans] face nine different organization structures across the country so they don't know where to go and if they do find somebody to go to that person may be an expert in benefits but not an expert in heath care. And we want to create a customer service representative that that person can go to. Secondly they face multiple websites that require multiple user names and multiple passwords and that's not acceptable. We've got to get to one website, one entry point, and then fan people out from there," McDonald told CBS News' Scott Pelley in an interview for "60 Minutes" that aired Sunday.
McDonald invited agency employees to contribute to the process through an internal tool where they can submit ideas to improve and streamline services. It will open on Tuesday, which is Veterans Day.
"I know there are a lot of questions about this effort, and I know that there will be concerns. We don't have all the answers right now, and that's why we are reaching to you for your thoughts. This will be a fair and deliberate process, and we need your help to make sure our decisions are the right ones for Veterans," McDonald wrote.
Thanks for reading CBS NEWS.
Create your free account or log in
for more features.