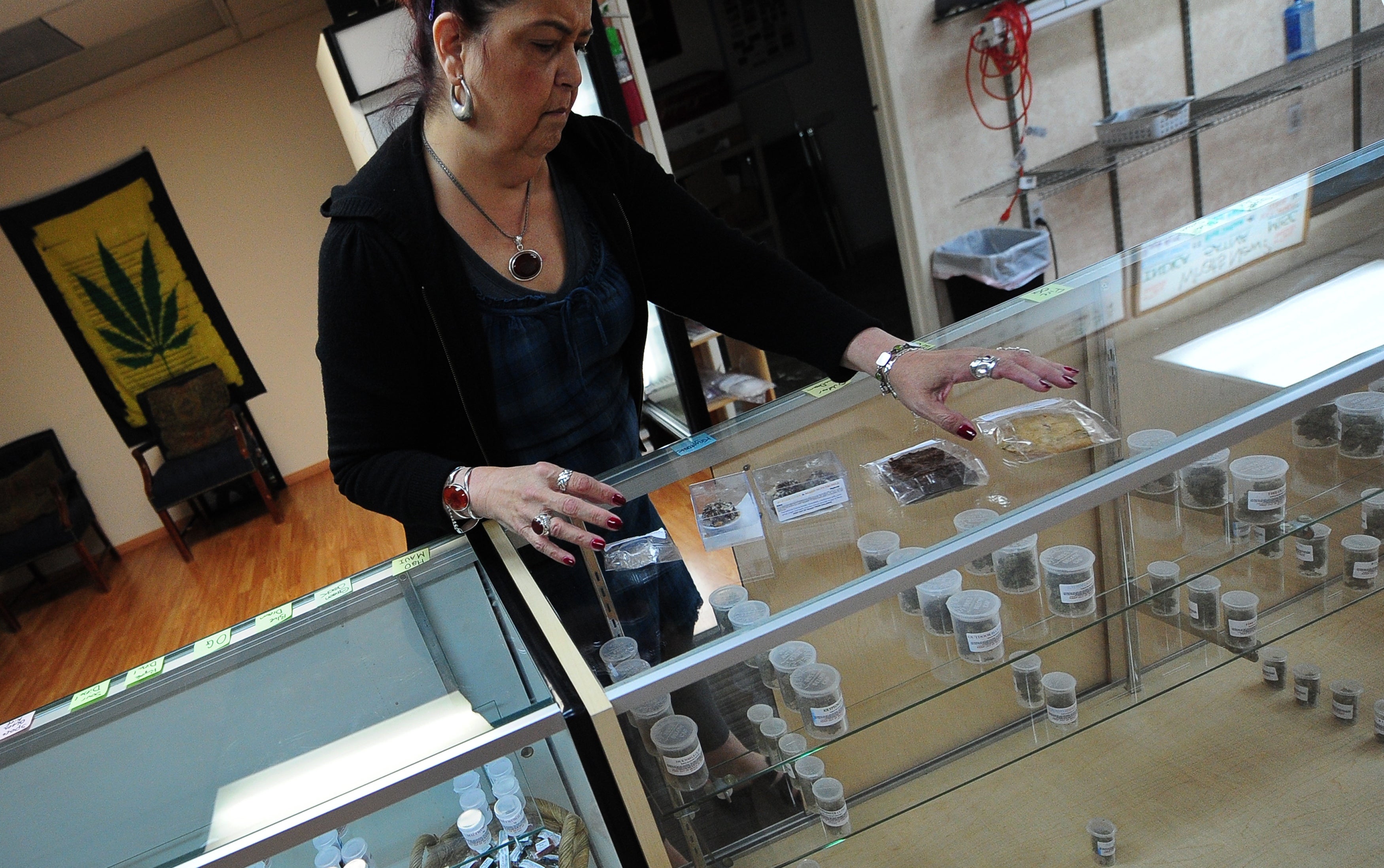 Questions raised on efficacy, labeling of medical marijuana
Medical marijuana is prescribed to treat a variety of symptoms from chronic medical conditions -- everything from pain to nausea to muscle spasms -- but its effectiveness for specific uses is not entirely clear, according to a new analysis.
Researchers reviewed nearly 80 randomized trials that included about 6,500 participants. They found moderate-quality evidence to support the use of cannabinoids -- chemical compounds that are the active principles in marijuana -- for the treatment of neuropathic or cancer pain and spasticity due to multiple sclerosis. But when it came to cannabinoid use to treat nausea and vomiting due to chemotherapy, sleep disorders, weight gain in HIV, and Tourette syndrome, the evidence they found was lower quality.
"We don't really know, and I think that's what this study highlights," CBS News medical contributor Dr. Tara Narula told "CBS This Morning." "There just hasn't been enough high quality-level evidence base to support any of this. We haven't had enough research."
The analysis, published today in the Journal of the American Medical Association (JAMA), also found an increased risk of adverse side effects, including dizziness, dry mouth, nausea, fatigue, somnolence, euphoria, vomiting, disorientation, drowsiness, confusion, loss of balance, and hallucination. The study found more than 80 percent of users reported some side effects, though Narula notes most of them were mild.
Currently, 23 states and Washington, D.C. have laws permitting marijuana for medical use, each with their own set of regulations. In an accompanying editorial, Deepak Cyril D'Souza, M.D., and Mohini Ranganathan, M.D., of the Yale University School of Medicine point out that these inconsistencies result in certain medical conditions qualifying for medical marijuana use in some states but not in others.
Additionally, unlike most FDA-approved, manufactured drugs that typically have only one or two active components, marijuana contains more than 400 compounds, the effects of which are not fully understood. And because cannabis preparations vary so widely in their content of THC and CBD -- the two main cannabinoids associated with medical benefits -- precise dosing is difficult.
"Given the variable composition, patients will have to experiment with different strains and doses to achieve the desired effects, without much input or oversight by physicians," D'Souza and Ranganathan wrote.
Making matters more complicated, a separate study also published today in JAMA found that the majority of edible marijuana products from three major metropolitan areas were mislabeled in their dosage. Researchers from the Johns Hopkins University School of Medicine looked at 75 products, including baked goods, beverages, candy and chocolate, from randomly selected dispensaries in San Francisco, Los Angeles and Seattle between August and October of 2014.
The results showed that only 17 percent of products were labeled accurately when it came to THC and CBD content. THC, which has psychoactive effects, was underlabeled 23 percent of the time and overlabeled 60 percent of the time.
While overlabeling may mean patients don't get the full desired potency, underlabeling THC content could result in harmful effects.
"Consuming greater than expected doses of THC can increase the risk of experiencing harmful side effects such as acute panic/paranoia, vomiting, even short-term periods of psychosis and/or hallucinations," lead study author Ryan Vandrey told CBS News. "Individuals may also become too intoxicated to readily perform routine daily activities such as work, drive a car, or take care of dependents. These effects can last for several hours."
Forty-four products in the study had detectable levels of CBD, which does not have psychoactive effects, but only 13 had CBD content labeled. Four products were overlabeled and 9 were underlabeled for CBD. Research is lacking on the possible side effects associated with CBD overdose.
Vandrey called for more regulation of marijuana edibles, in the form of a restricted range of acceptable doses based on medical research, a uniform manner to manufacture products that ensures consistent dosing across batches of products, the testing of every batch to verify accurate dosing, and labeling products to include all cannabinoid content.
"This is the type of thing that the FDA requires for other medications on the market," he said. "In the absence of federal oversight of medical cannabis (precluding FDA being the watchdog), it is my belief that individual states have the responsibility to provide both the regulations and an authoritative organization to provide oversight comparable to what the FDA provides for the medical cannabis programs they sanction."
For their part, D'Souza and Ranganathan suggest that more evidence is needed to justify marijuana use for various medical conditions, an effort, they say, that should be supported by federal and state governments.
"Since medical marijuana is not a life-saving intervention," they write, "it may be prudent to wait before widely adopting its use until high-quality evidence is available to guide the development of a rational approval process."
Thanks for reading CBS NEWS.
Create your free account or log in
for more features.