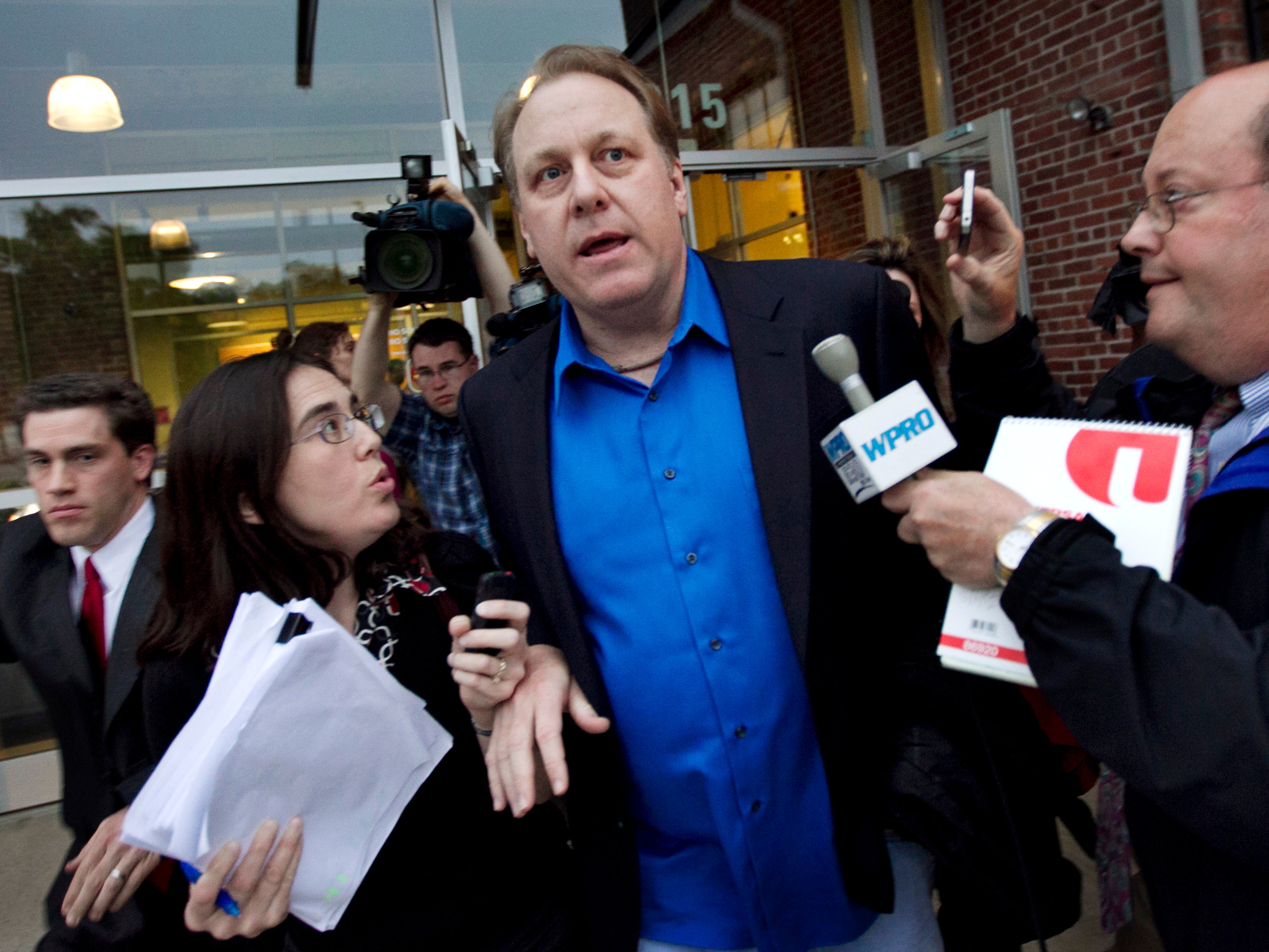 Report: Curt Schilling to launch online radio show at Breitbart
Curt Schilling, the former Red Sox pitcher who was fired by ESPN following his comments about transgender people on social media earlier this year, will reportedly join Breitbart as a radio show host.
According to a New York Magazine report, Breitbart will announce Schilling's hiring on Monday. Schilling, a Trump supporter, will host a daily radio online radio show with political commentary and live callers.
"He got kicked off ESPN for his conservative views," Breitbart editor-in-chief Alex Marlow said, according to the report. "He's a really talented broadcaster."
Six months ago, Schilling was fired from ESPN for sharing a post about North Carolina's transgender bathroom law on Facebook that said, "A man is a man no matter what they call themselves. I don't care what they are, who they sleep with, men's room was designed for the penis, women's not so much. Now you need laws telling us differently? Pathetic."
The move comes just days after Schilling announced that he is planning to challenge Massachusetts Sen. Elizabeth Warren for her Senate seat in 2018.
Schilling tried to host a Trump rally on Saturday in Boston that Sports Illustrated reports was attended by about 15 people.
Thanks for reading CBS NEWS.
Create your free account or log in
for more features.