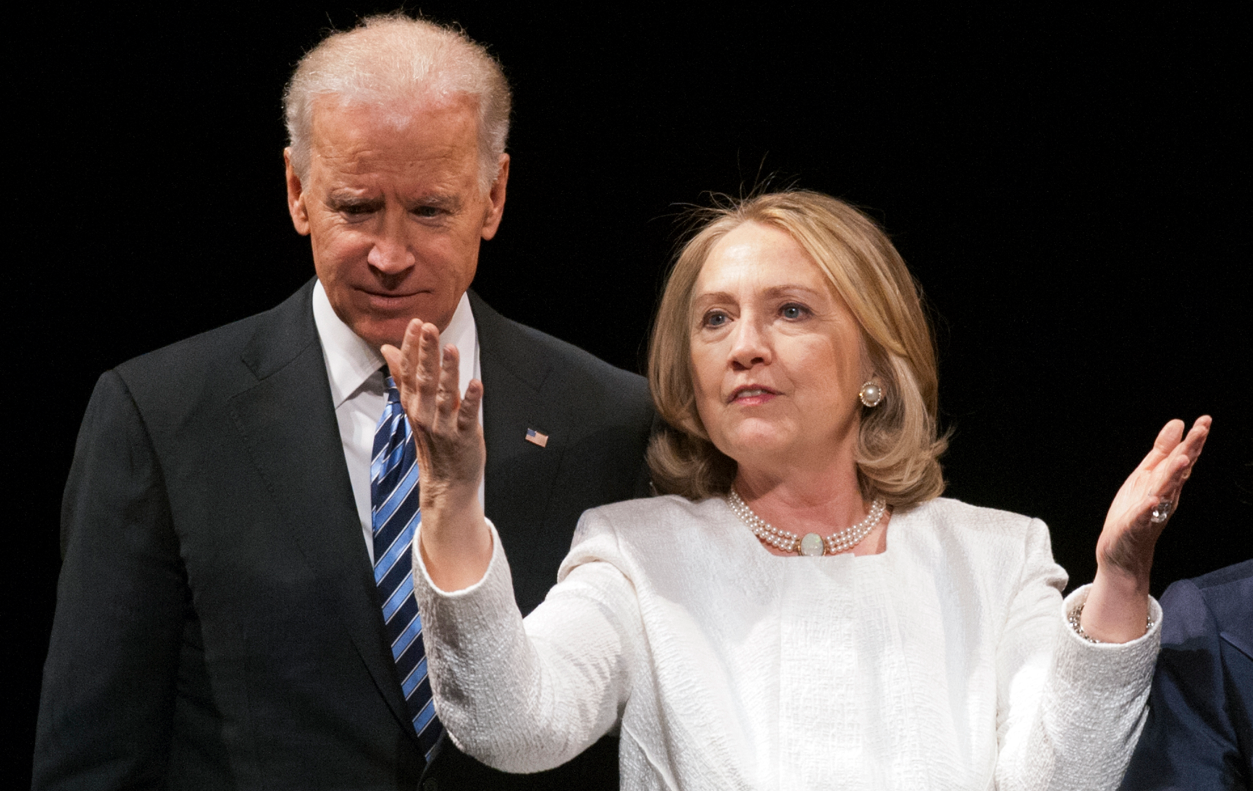 Poll: Joe Biden stronger against GOP than Hillary Clinton
A new poll shows Joe Biden performing a little better than Hillary Clinton against the leading GOP candidates in a general election matchup, and his favorability is higher than that of any candidate -- Democrat or Republican.
Quinnipiac University's national poll, released Thursday, finds that Clinton remains the Democratic frontrunner with 45 percent, but her lead over Bernie Sanders has slipped by 10 percentage points. Sanders has 22 percent, and Biden comes in third with 18 percent.
On the Republican side, Donald Trump broadened his lead -- he's now at 28 percent, with Ben Carson trailing at 12 percent and Jeb Bush slipping back into a three-way tie for third with Ted Cruz and Marco Rubio (they each have 7 percent).
But Trump is also the candidate with the highest percentage of GOP voters (26 percent) who say there's "no way" they would support him. Eleven percent of Democrats would say "no way" to Clinton.
If Trump were to run as an independent candidate opposite Bush as the Republican nominee, the poll suggests Clinton would get 40 percent of the vote in the general election, with 24 percent each going for Bush and Trump.
When voters were asked what they thought of Clinton, the word "liar" came to mind more often than others, and "dishonest" was second. The word most associated with Trump was "arrogant," followed by "blowhard." And for Bush, it was "Bush." The next word for Bush was "family."
From Aug. 20-25, Qunnipiac surveyed 1,563 registered voters nationwide, including 666 Republicans and 647 Democrats. The margin of error is + / - 2.5 percentage points.
Thanks for reading CBS NEWS.
Create your free account or log in
for more features.