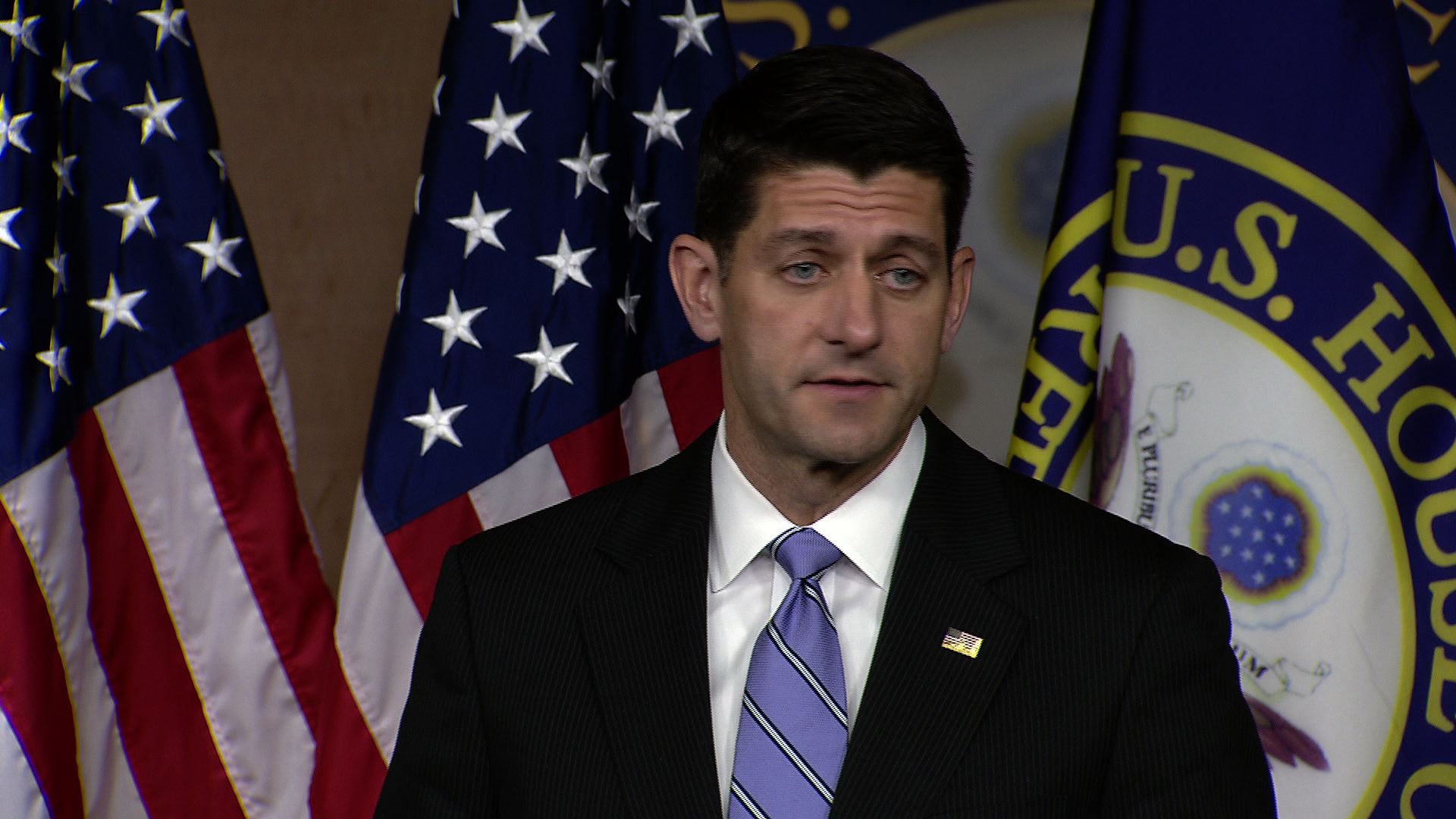 Paul Ryan: No plans to rescind Donald Trump endorsement
Speaker Paul Ryan said Thursday that he has no plans to rescind his endorsement of Donald Trump, even after the presumptive nominee renewed his call for a Muslim entry ban this week.
"That's not my plan. I don't have a plan to do that," Ryan told reporters when asked if there's a chance he could withdraw the endorsement he issued earlier this month.
"Look, we're going to agree to disagree on some things," said Ryan, who pointed out that he and 2012 GOP presidential nominee Mitt Romney didn't agree on some things.
But Ryan said he and Trump have "do have a lot of common ground on a lot of things that we think will move us in a better way in this country."
"I do believe that the last thing we want is a Democrat in the White House like Hillary Clinton," Ryan said.
Asked if House Republicans are planning to hold a vote on gun control legislation after the Orlando shooting attack, Ryan suggested a vote would not be happening anytime soon.
"We want to make sure something like this doesn't happen again," he said. "We also want to make sure that we're not infringing upon legitimate constitutional rights."
Ryan said that legislation such as the Democrats' no-fly, no-buy legislation that would bar people on the no-fly list from being able to buy guns "could actually blow ongoing terrorist investigations."
"Let's make sure that we are not infringing upon a law-abiding citizen's Second Amendment rights," he added.
Senate Majority Leader Mitch McConnell, R-Kentucky, also said Thursday that he opposes the no-fly, no-buy legislation offered by Democrats. Instead, McConnell supports a proposal introduced by Senate Majority Whip John Cornyn, R-Texas, that would require the Justice Department to get a court order to block a gun sale to someone on the terror watch list.
"If Democrats are actually serious about getting a solution on that issue, not just making a political talking point, they'll join with us to support Sen. Cornyn's SHIELD Act," McConnell said.
McConnell slammed Sen. Chris Murphy, D-Connecticut, and other Senate Democrats' 15-hour filibuster from Wednesday into Thursday, calling it a "campaign talk-a-thon."
Democrats in both the House and Senate are calling on their GOP counterparts to hold votes on at least no-fly, no-buy legislation after the Orlando attack Sunday morning that has left 49 people dead and 53 people wounded.
Thanks for reading CBS NEWS.
Create your free account or log in
for more features.