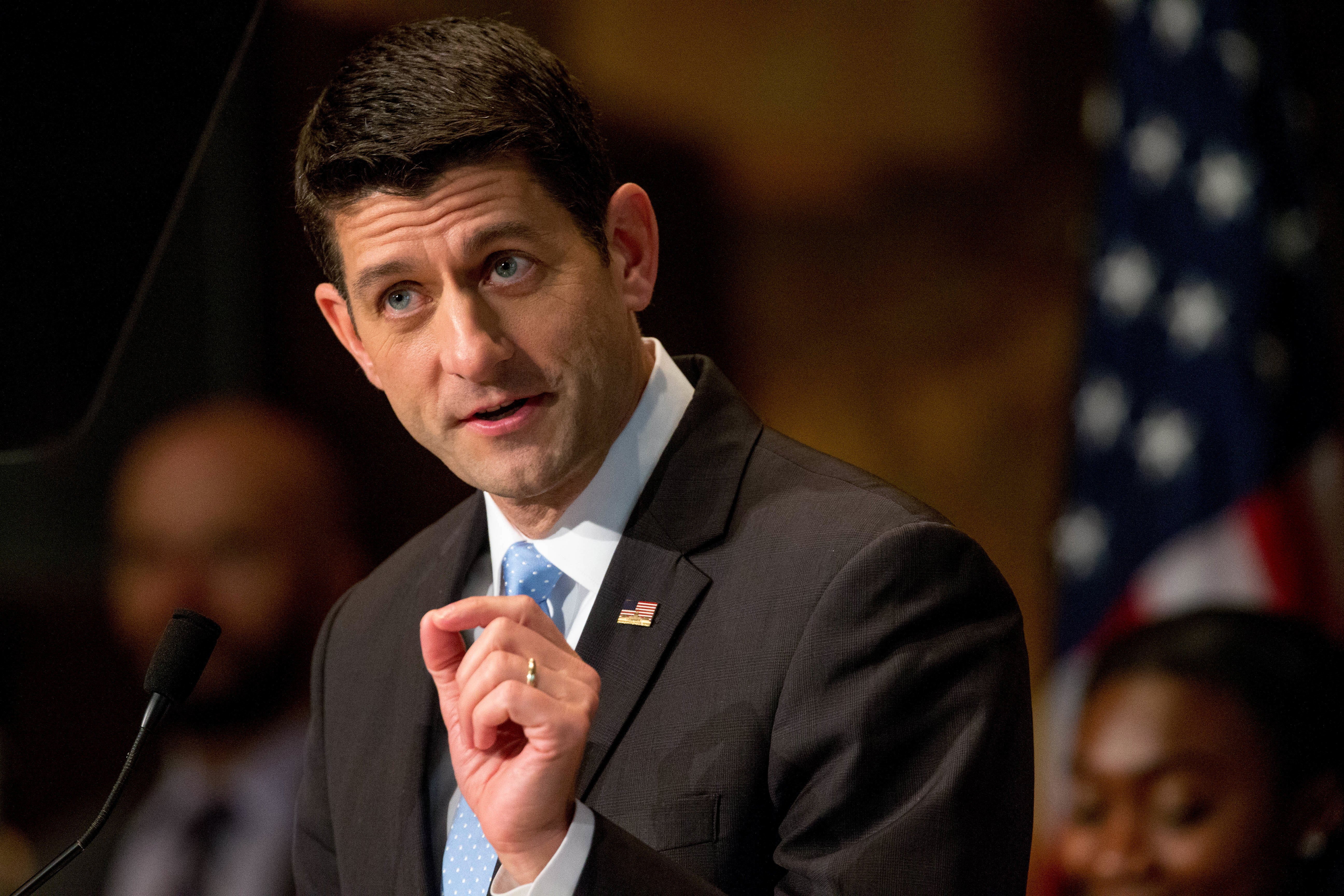 Paul Ryan announces he'll vote for Donald Trump for president
Speaker Paul Ryan announced Thursday afternoon that he will vote for Donald Trump for president.
The Wisconsin Republican revealed his decision in an op-ed published by his hometown newspaper just as Hillary Clinton was delivering a major foreign policy speech blasting Donald Trump. Ryan explained that he has talked with Trump at length about GOP policy ideas and principles and concluded that the party needs a Republican president to sign those proposals into law.
"Through these conversations, I feel confident he would help us turn the ideas in this agenda into laws to help improve people's lives. That's why I'll be voting for him this fall," Ryan wrote, while still admitting that he and Trump "have our differences."
Ryan, the 2012 GOP vice presidential nominee and former House Budget Committee chairman, said House Republicans will unveil a comprehensive policy agenda that would reform the tax code, repeal and replace Obamacare, reform rules and regulations and deal with national security and foreign policy.
"To enact these ideas, we need a Republican president willing to sign them into law," he wrote.
"One person who we know won't support it is Hillary Clinton," he added.
Trump told The New York Times, which noted Trump and Ryan had had a "sometimes awkward courtship," that he is "very pleased" Ryan had finally backed him. "I have a good relationship with him, actually. He was taken a little bit by storm because my situation was supposed to go to the convention," the Times quotes Trump as saying.
Ryan's announcement comes about a month after he said he wasn't ready yet to support Trump.
"To be perfectly candid with you, Jake, I'm not ready to do that at this point," Ryan told CNN in early May when asked if he is ready to back the presumptive GOP presidential nominee.
The two of them met in Washington a week later at the Republican National Committee to discuss ways to unify their party. After that meeting, Ryan still wasn't ready to express support for Trump yet.
Ryan took his name out of the running for president and the GOP nomination repeatedly over the last several months. He hasn't ruled out launching a White House bid in 2020.
Thanks for reading CBS NEWS.
Create your free account or log in
for more features.