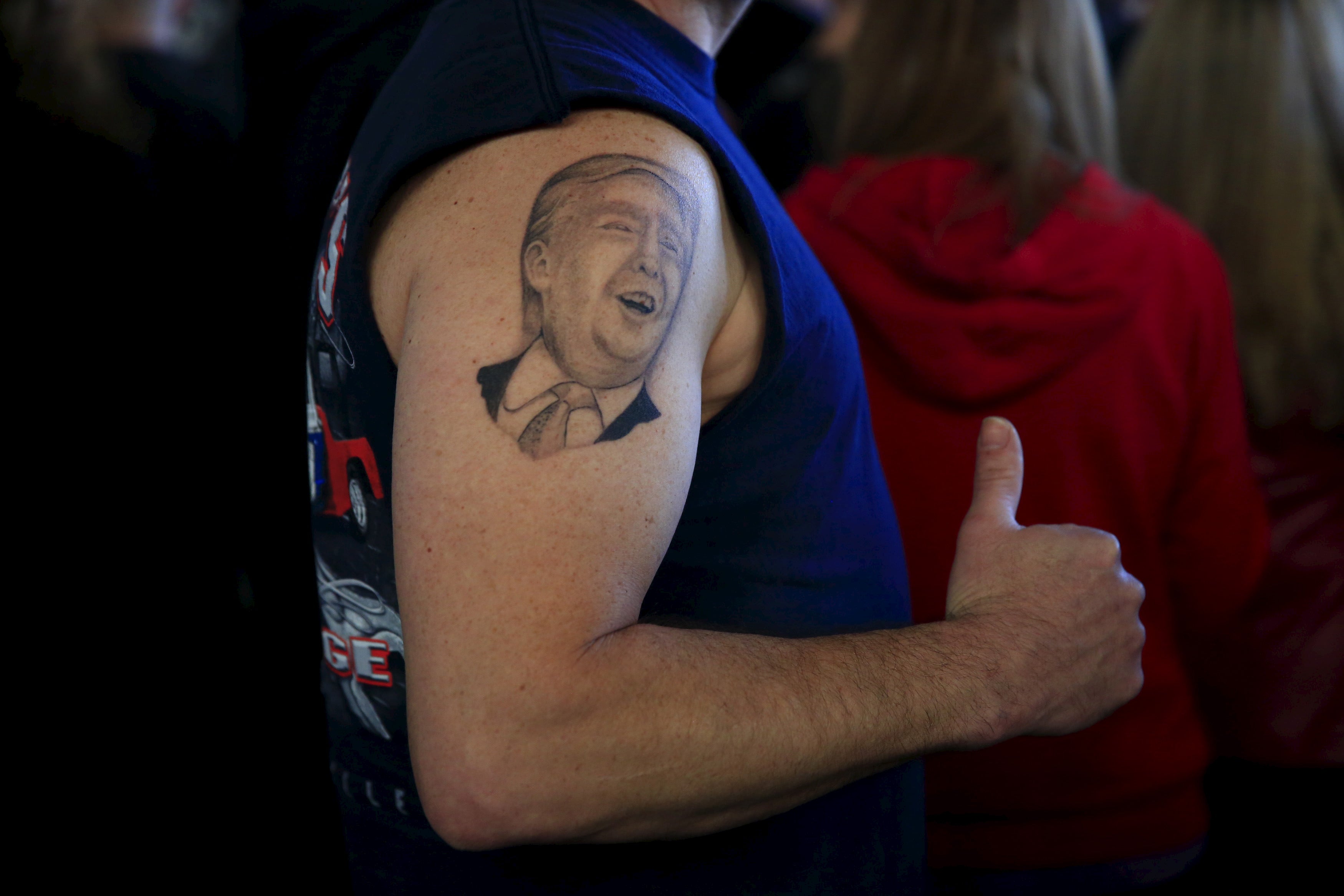 Ohio man has Trump tattooed on his arm
Vienna, Ohio Anthony Bordell's political love affair with Donald Trump goes back at least 6 months.
Even though Bordell has never met Trump in person, he decided to make a permanent commitment to him a few weeks ago. Brodell will spend the rest of his life with the billionaire business man on his arm.
No, they're not getting married.
Bordell's tattoo sketch of a smiling Trump on his deltoid cost $500 and took just three hours.
"It just came to me and felt like doing it and went ahead and did it. No second thoughts," Bordell said. "I want him to win, but it's on there for good."
Bordell, a resident of Warren, Ohio, said he picked a photo off the internet and gave it to the tattoo artist to replicate. On Monday, he attended Trump's rally in an airplane hangar here, the first time he's seen Trump in person.
Bordell is a registered independent who has mostly supported Republicans. Trump, he said, has toppled the traditional political order.
"I just support overthrowing the government the way it is. I feel that all these politicians are crooked. I just support a new way of politics - someone for the people."
And if he doesn't win?
"Doesn't matter."
Thanks for reading CBS NEWS.
Create your free account or log in
for more features.