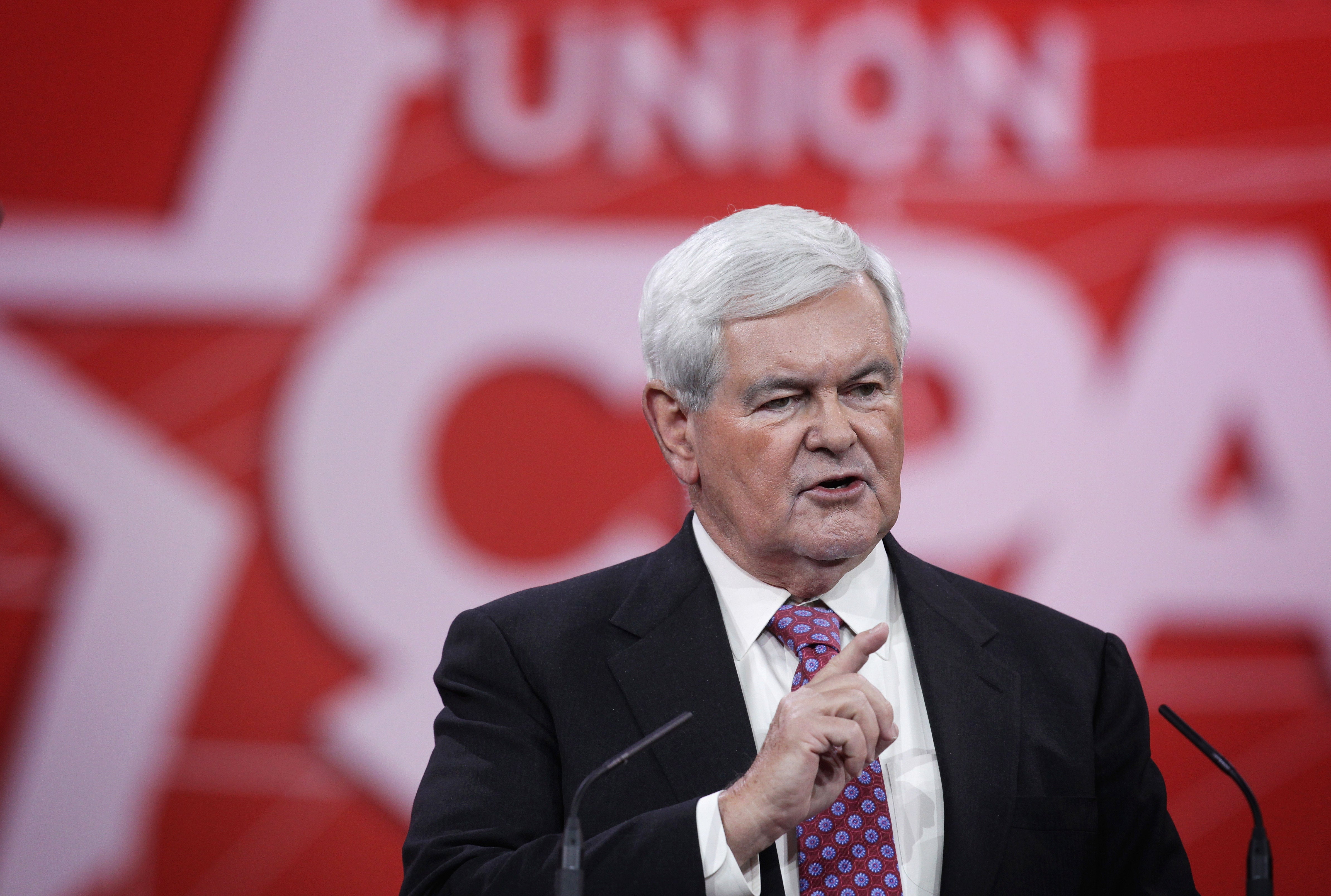 Newt Gingrich: Trump's judge comments are "inexcusable"
Republican Newt Gingrich, a former speaker of the House and a staunch Donald Trump backer, criticized his party's presumptive presidential nominee Sunday for his recent controversial comments on the federal judge presiding over a Trump University lawsuit.
"This is one of the worst mistakes Trump has made. I think it's inexcusable," Gingrich told Fox News Sunday. "He has every right to criticize a judge. He has every right to say certain decisions aren't right and his attorneys can file to move the venue from the judge. But first of all this judge was born in Indiana. He is an American. Period."
Gingrich urged Trump to "move to a new level" for the general election.
"This is no longer the primaries," he said. "He's no longer an interesting contender. He is now the potential leader of the United States, and he's got to move his game up."
When asked if Trump's comments about the judge -- which included saying U.S. District Court Judge Gonzalo Curiel was biased because he's "very strongly pro-Mexican" -- raised questions about his temperament, the ex-House speaker replied in the affirmative.
"Of course it does," Gingrich said.
Later, however, Gingrich did not back down from supporting Trump, despite his negative opinions of Trump's attacks on Curiel.
"Well compared to Hillary Clinton, I can support Trump all year," he said. "Hillary Clinton will be an absolute disaster for the United States."
On the wave of violent protests that erupted in the wake of Trump's visits to California last week, Gingrich predicted that if they continue into the fall, "the country will become enraged."
"When people see the American flag being burned, they don't side with the people burning the American flag," the Republican said. "This is the hard left saying, if you don't do what we want, we're going to be physically violent and we're going to pick on some woman who can't defend herself. I don't think that is sustainable and I think the American people will be repulsed by the idea that the hard left wants to dictate to the rest of us."
Gingrich isn't the only prominent Republican who has chastised Trump over his inflammatory remarks on Judge Curiel: Tennessee Sen. Bob Corker weighed in Sunday on the presumptive nominee in an interview with ABC News.
"Look, I don't condone the comments," Corker said, before pivoting to another topic. "I think we have to move beyond."
Later, Corker added that he believes Trump is "going to have to change."
"The fact is -- I'm not talking about him necessarily changing his views, but I think that he's now moving into a different phase. He's talking to the right people," the Tennessee Republican said. "I think they know that they're at a place where this campaign has to evolve."
Thanks for reading CBS NEWS.
Create your free account or log in
for more features.