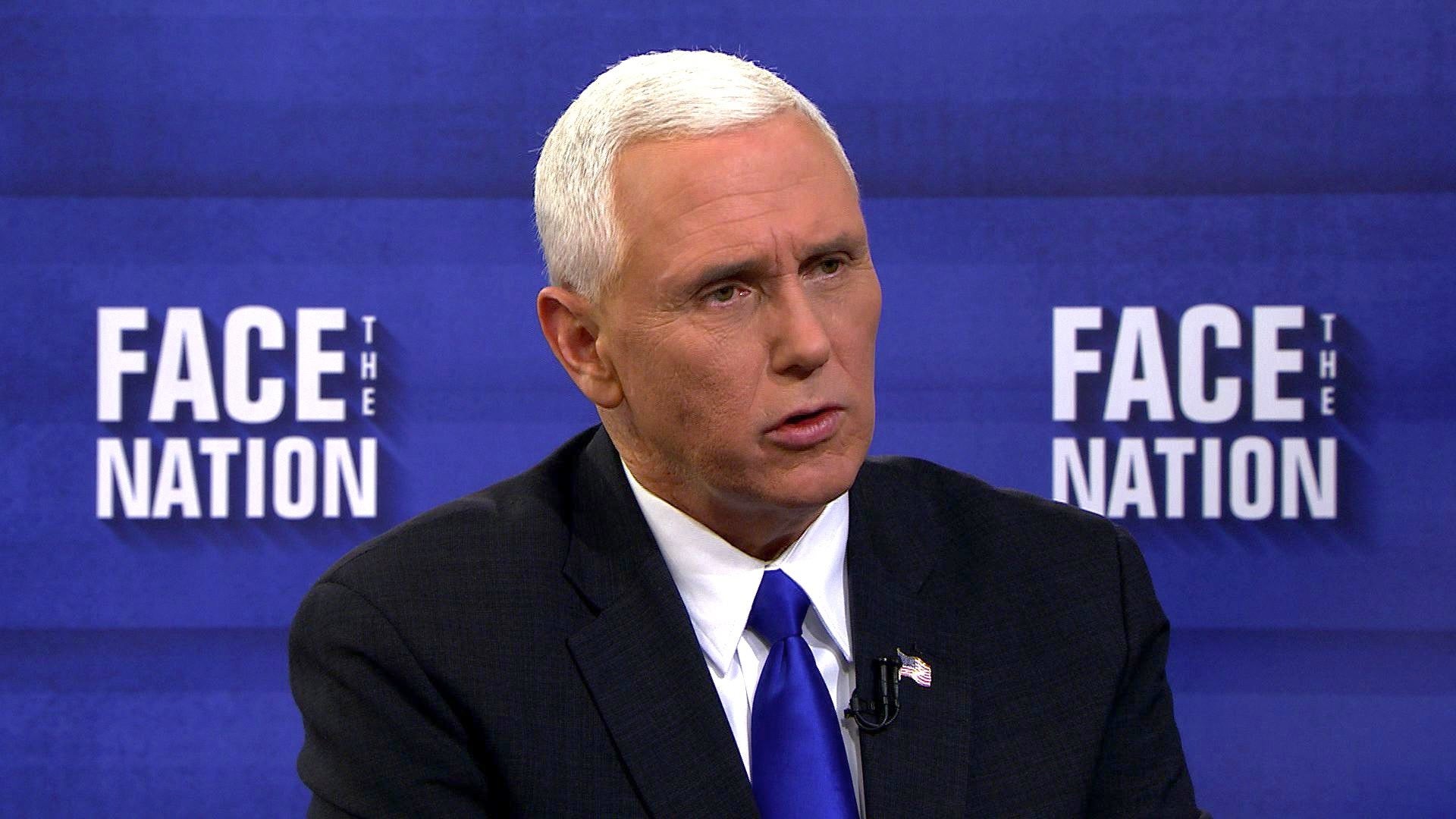 Mike Pence, Chris Christie defend President Trump's Russia comments
Two of President Donald Trump's top GOP allies are defending his recent remarks that seemed to suggest he believes the U.S. and Russia occupy the same moral ground when it comes to killings.
In the interview, which airs in its entirety Sunday afternoon, O'Reilly referred to Russian President Vladimir Putin as "a killer."
"There are a lot of killers. We have a lot of killers," Mr. Trump said. "You think our country is so innocent?"
While it was not clear what killings O'Reilly was referring to, Putin has been personally implicated by a British investigation in the poisoning death of a Russian spy in London, and the Russian security services are often accused of being behind the extrajudicial killings of political opponents and journalists.
Christie told CBS' "Face the Nation" that he knows "exactly what [Mr. Trump] meant" when he made those comments -- which is that he believes all world leaders, including Putin, should be treated with respect even if he doesn't agree with them.
"He respects Vladimir Putin because he believes that the leaders of countries deserve to get treated with respect. He wants to be treated with respect around the world, and he believes Vladimir Putin should be," Christie said. "But it doesn't mean that he agrees with him, it doesn't mean that he won't fight him and it doesn't mean that he won't stand up to him."
He said Mr. Trump "likes to volley back and forth with people," and that "when he's challenged he likes to challenge back."
"The fact of the matter is I know President Trump believes America is morally superior to Russia, I know that he'll stand up and be tough with Vladimir Putin but I also know that he believes that a world where people are speaking with each other, dialoguing, cooperating is a potentially safer world than one where we're constantly in conflict," he said.
Pence had a similar message, saying Mr. Trump was expressing his desire to "start afresh with [Russian President Vladimir] Putin and to start afresh with Russia" -- not implying that the two countries share the same moral ground.
"I simply don't accept that there was any moral equivalency in the president's comments," he said. "Look, President Trump throughout his life, his campaign, and in this administration has never hesitated to be critical of government policies by the United States in the past. But there was no moral equivalency."
"What you heard there was a determination to attempt to deal with the world as it is, to start afresh with Putin, and to start afresh with Russia," Pence added.
Asked whether he believes the U.S. is "morally superior to Russia," Pence did not give a yes or no answer. He replied: "I believe that the ideals that America has stood for throughout our history represent the highest ideals of humankind."
Thanks for reading CBS NEWS.
Create your free account or log in
for more features.