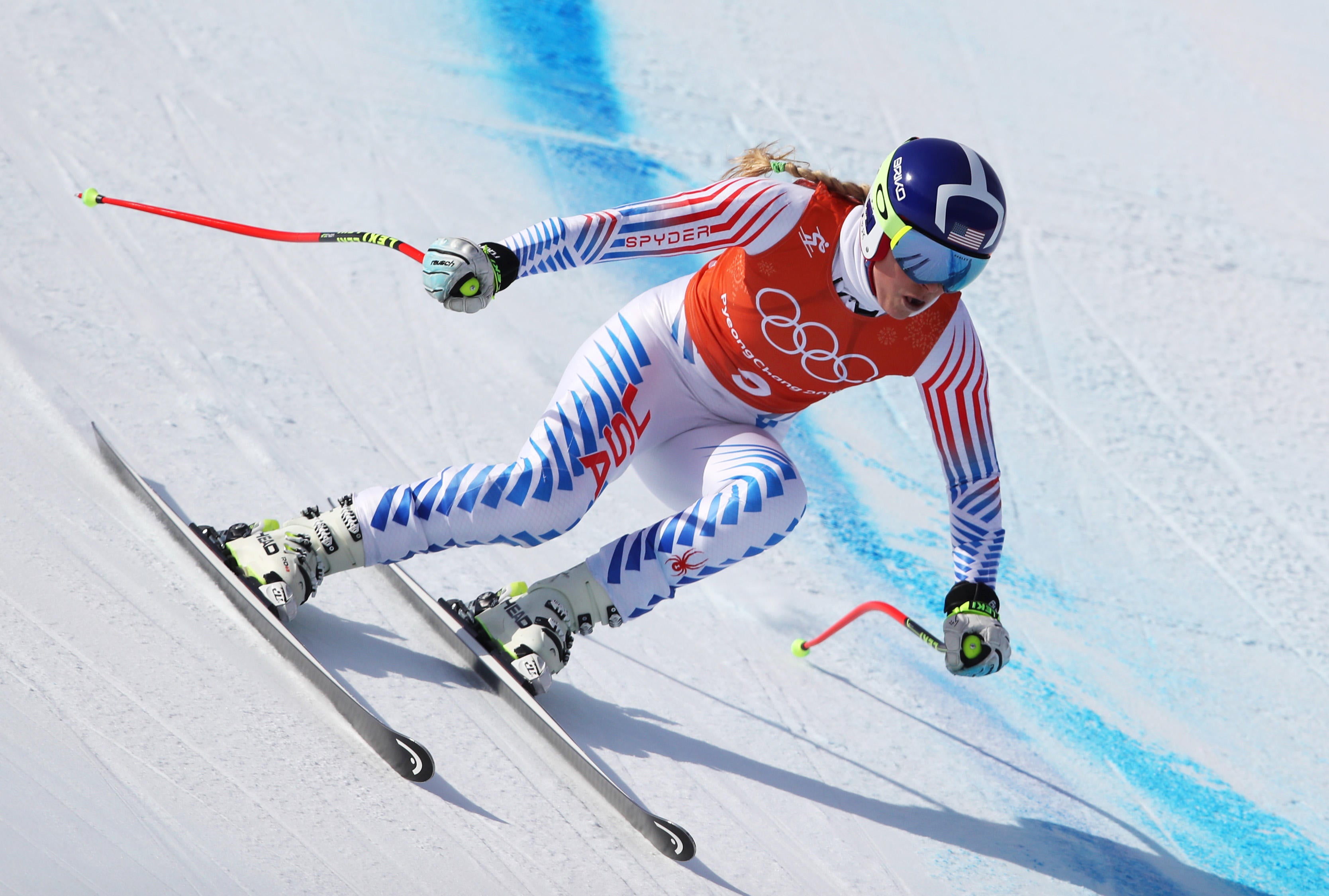 Lindsey Vonn bullied over politics, but won't "back down"
JEONGSEON, South Korea -- Lindsey Vonn is not planning to change her mind or stop saying what she thinks, no matter what attacks folks might send her way via social media. "That's what bullies want you to do: They want to defeat you. And I'm not defeated. I'm the same. I stand by my values. And I'm not going to back down," the 33-year-old American said Monday after turning in the third-fastest downhill training run. "I may not be as vocal right now with my opinions, but that doesn't mean that they've won, you know? I haven't changed my mind."
Vonn, the 2010 Olympic downhill champion and owner of four overall World Cup titles, drew plenty of attention when she told CNN in an interview that aired in December that she would "absolutely not" visit the White House if the U.S. Olympic team is invited after the Winter Games.
"I want to represent our country well," she said then. "I don't think that there are a lot of people currently in our government that do that."
Later, after a bit of backlash from some, she stood by what she said and told reporters at a World Cup race: "I was asked my opinion and I gave it. I mean, it's not necessarily my place to be sticking my nose in politics, but as an athlete, I do have a voice."
When Vonn finished tied for sixth in her first event in South Korea, the super-G on Saturday, there were more hot takes on Twitter by people creating a link between her lack of a medal in that event to her earlier comments.
"Definitely, before the race I don't go on social media. I may post something, but I don't look at anything," Vonn said Monday at Jeongseon Alpine Center, where the downhill race is scheduled for Wednesday. "But I always try to remember that it's people talking behind the computer and they're going to say anything."
She said she isn't letting nasty comments prevent her from enjoying what she has said will be her final Olympics.
"There's, of course, going to be people that hate me and hope I ski off a cliff and die. But that's fine. I'm not going to do that," Vonn said with a chuckle. "And you know, I just take it for what it is. At some point, you have to laugh and say it's just completely ridiculous."
Vonn is considered the person to beat in the downhill. That's long been her best event, the one in which she's produced 42 of her women's-record 81 World Cup race wins, including three in a row heading into the Olympics.
She also owns four downhill world championships medals, including a gold in 2009.
Vonn has looked in top form in training, clocking Sunday's top time on the 1¾-mile course, before easing up and standing tall with arms spread at the finish on Monday.
"She is definitely the favorite," said Italy's Sofia Goggia, who was second in training Monday, behind only Austria's Stephanie Venier, the runner-up at last year's world championships.
There is more Alpine downhill training Tuesday.
Pyeongchang Olympics giant slalom champion Mikaela Shiffrin was 16th-fastest Monday. She and Vonn are assured of being picked for the four-woman U.S. downhill team, and Alice McKennis earned a spot by having the best time of other contenders Monday, arriving ninth overall.
Surprise super-G gold medalist Ester Ledecka of the Czech Republic has not participated in either downhill training run and is expected to instead compete in her other sport, snowboarding, where qualifying for the parallel giant slalom is Thursday.
Thanks for reading CBS NEWS.
Create your free account or log in
for more features.