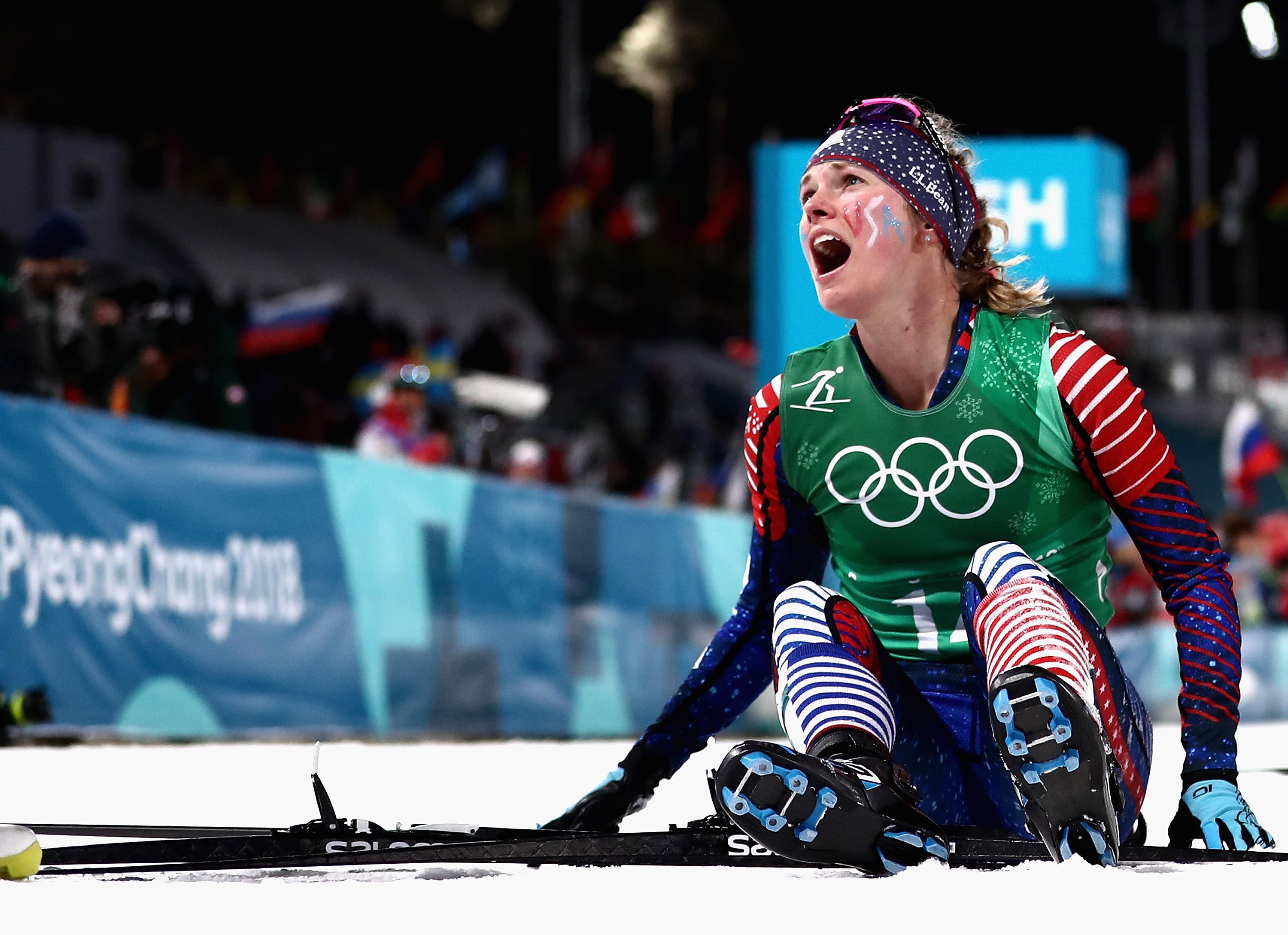 U.S. Olympians head to Capitol Hill in bid to "salvage" winters from climate change
Five U.S. Olympians will be on Capitol Hill Wednesday to brief lawmakers on how climate change is impacting winter sports and recreation.
"We still have a chance to be able to kind of salvage whatever is left of our winters, and kind of get back to a more sustainable way of life," said Arielle Gold, who won a bronze in the halfpipe snowboard event in the PyeongChang 2018 Winter Olympics -- and will be on Capitol Hill on Wednesday.
Gold -- along with cross country skier Jessie Diggins, freestyle skier David Wise, biathlete Maddie Phaneuf and alpine skier Stacey Cook -- are expected to highlight climate solutions they'd like to see implemented.
They'll also share their personal stories during the House and Senate briefing, which is co-hosted by the offices of Sen. Michael Bennet, D-Colorado, and Sen. Susan Collins, R-Maine, according to a news release.
Gold told CBS News the message they are trying to convey is more urgent than ever, and that she is "extremely concerned" about the impacts of climate change on the Olympics. She said that in addition to sharing personal experiences, she is hoping to bring the issue of climate change to the forefront of lawmakers' minds "and encourage them to vote in favor of more sustainable resources when they have the option to."
"I want the Winter Olympics to go on forever," she said. "I want future generations to be able to experience it in the same way that I've been able to."
A recent study by a team of researchers, led by the University of Waterloo, found that climate change poses a threat to the Winter Olympics -- and that by the end of the century, only eight of 21 sites that have hosted the Winter Olympics in the past will have temperatures low enough to host again unless greenhouse gases emissions significantly drop.
"The climate in many traditional winter sports regions isn't what it used to be, and fewer and fewer places will be able to host the Olympic Winter Games as global warming accelerates," Daniel Scott, a professor at Waterloo, said in a January news release on the study.
The Paralympics is also particularly vulnerable, according to researchers.
"The traditional scheduling of the Paralympic Winter Games, approximately a month after the Olympic Winter Games, poses additional climate challenges as temperatures are warmer and the probability of rain instead of snowfall increases in most of the host locations," Scott said.
The briefing Wednesday follows the introduction of House Resolution 825, which supports policies addressing the causes and effects of climate change and recognizes its impact on outdoor recreation.
Thanks for reading CBS NEWS.
Create your free account or log in
for more features.