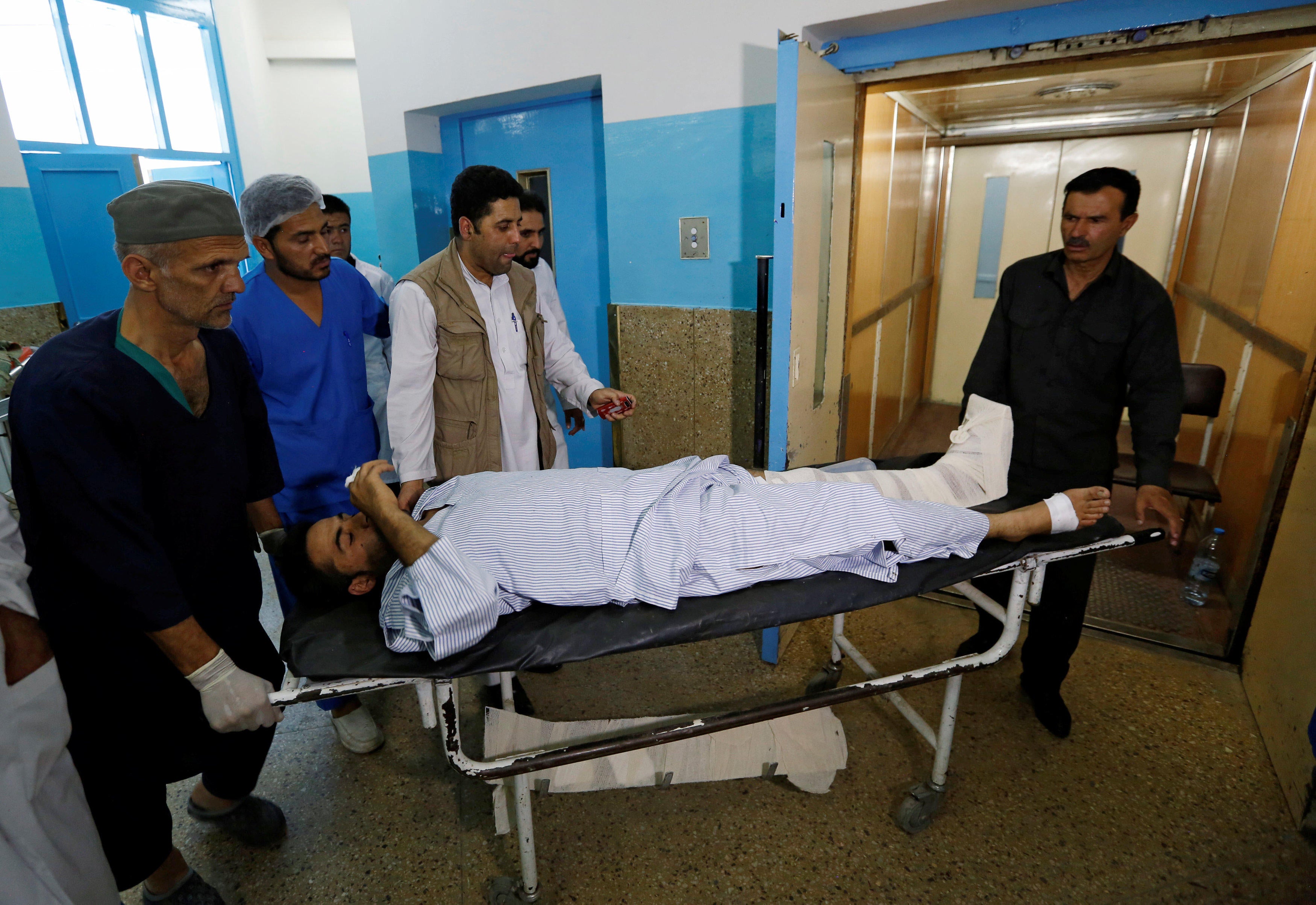 Suicide blast kills at least 5 near bank, U.S. embassy
KABUL, Afghanistan -- A suicide bombing on Tuesday in a busy commercial area in Kabul, near a string of banks and not far from the U.S. Embassy, killed at least five people, Afghan officials said.
According to Basir Mujahid, spokesman for the Kabul police chief, the explosion likely targeted a branch of the privately owned Kabul Bank. The U.S. Embassy in Afghanistan's compound is located about 500 yards down the road from the bank.
Along with the five killed, the attack also wounded nine, said Mohammad Salim Rasouli, chief of Kabul hospitals at the Health Ministry. He warned that those were only initial reports and that the casualty toll could rise further.
Taliban spoksman Zabihullah Mujahid claimed responsibility for the attack in a message to journalists. The Taliban often target banks, especially at the end of the month when civil servants and military personnel line up to receive their salaries, or ahead of major Muslim holidays.
Mujahid said the suicide bomber attacked the "military side" of the bank, where police and soldiers were getting their salaries. But CBS News' Mukhtar Ahmad reports there is no separate part of the bank for security forces to collect their salaries -- they mingle with civilians at the Kabul Bank branch in the capital, and at other branches around the country.
This week, Kabul's banks have been especially crowded as Muslims prepare for the celebration of Eid al-Adha or "feast of the sacrifice." It's the most important Islamic holiday that commemorates the willingness of the Prophet Ibrahim -- also known as Abraham to Christians and Jews -- to sacrifice his son before God stayed his hand.
During the holiday, Muslims slaughter livestock, distributing part of the meat to the poor. The holiday begins on the 10th day of the Islamic lunar month of Dhul-Hijja, during the hajj pilgrimage.
Two months ago, ahead of the Eid al-Fitr Muslim holiday, a Taliban suicide bomber targeted a Kabul Bank branch in southern Helmand province, killing at least 29 people, mostly civilians. At the time, the Taliban claimed there were no civilian deaths and said they had only targeted members of the Afghan security forces who had gone to the bank to collect their salaries.
Kabul has also seen a sharp increase in attacks lately.
Last week, 28 people, including women and children, were killed when Islamic State of Iraq and Syria (ISIS) militants attacked a Shiite mosque during Friday prayers. In that attack, which went on for hours, more than 50 people were also wounded after two assailants blew themselves up. Another two attackers were shot dead by Afghan security forces.
Thanks for reading CBS NEWS.
Create your free account or log in
for more features.