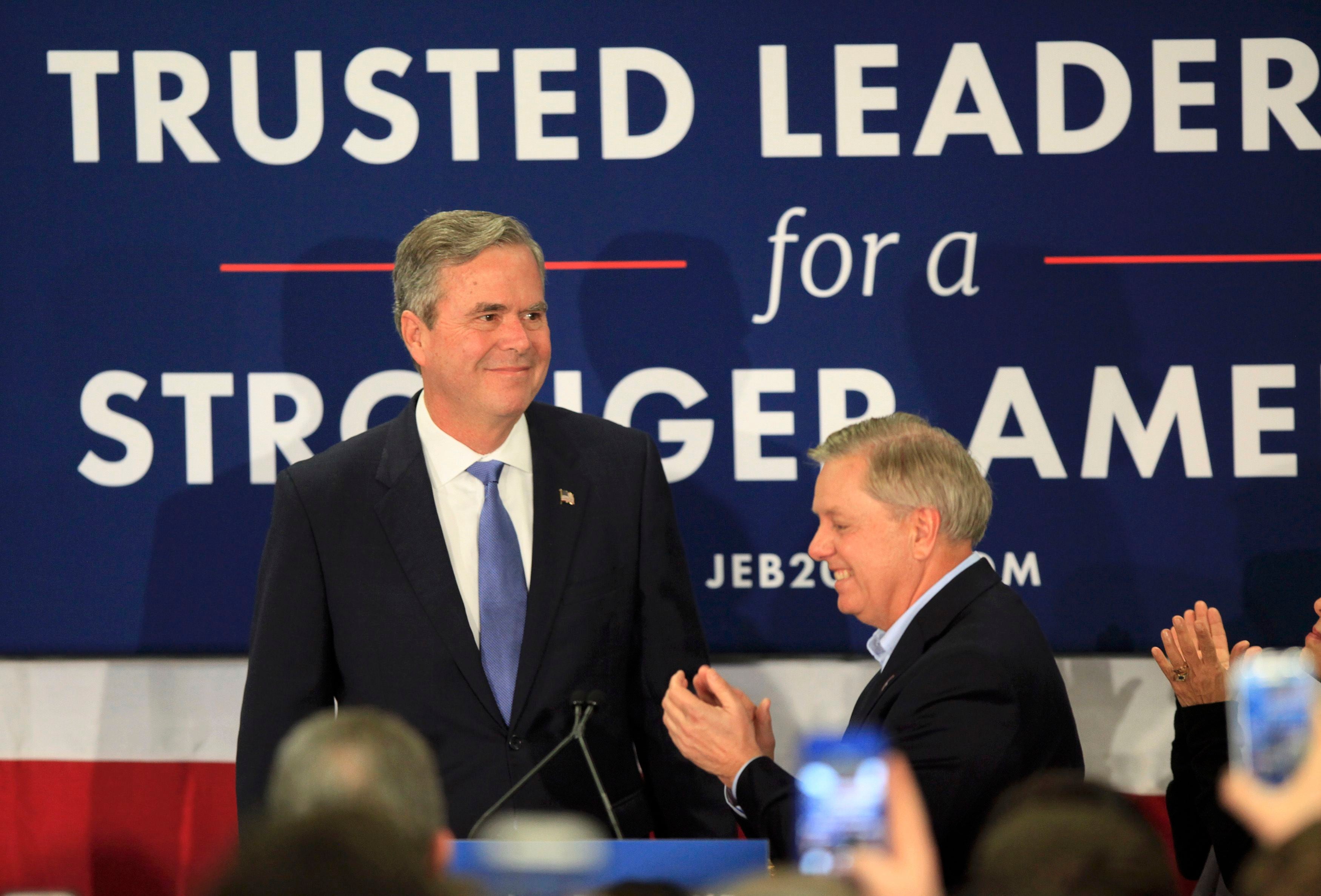 Jeb Bush drops out of the presidential race
Former Florida Gov. Jeb Bush announced Saturday night that he is dropping out of the 2016 presidential race.
"I am proud of the campaign that we have run to unify our country and to advocate conservative solutions that would give more Americans the opportunity to rise up and reach their god given potential," Bush told his supporters about two hours after polls closed at 7 p.m. EST in South Carolina's GOP primary.
"But the people of Iowa and New Hampshire and South Carolina have spoken, and I really respect their decision, so tonight I am suspending my campaign," he said.
Sen. Ted Cruz won the Iowa caucuses on Feb. 1, Donald Trump won the New Hampshire primary on Feb. 9 and CBS News is projecting that Trump has won South Carolina's primary on Saturday night.
Bush said he congratulates his competitors "that are remaining on the island" and said that he has "stood his ground, refusing to bend to the political whims."
With 66 percent of the vote in, it appears Bush will have a fourth or fifth place finish in South Carolina -- a state where he banked on performing well. But the former governor had a rough last week leading up to the primary. After working to secure the endorsement of South Carolina Gov. Nikki Haley, Haley instead chose to endorse Sen. Marco Rubio. And at one of his own town halls, rather than asking him policy questions, voters advised Bush about how to handle front-runner Trump.
His mother, former first lady Barbara Bush, hit the campaign trail for him, and even his brother, former President George W. Bush, appeared at campaign rallies for the first time earlier this week attempting to sway South Carolina Republicans.
"Tonight, I talked to my brother and congratulated him on his campaign for the presidency. I told Jeb how proud I am of him and his staff for running a campaign that looked to the future, presented serous policy proposals, and elevated the tone of the race," the former president said in a statement.
"Jeb's decision to suspend his campaign reflects his selfless character and patriotism. I was moved by Jeb's concession speech. Laura and I are proud of Jeb and Columba for the character and class they through to this important campaign."
Bush's decision to drop out of the race comes less than a year after he launched his campaign last June, and after struggling to stand out in a race full of both political outsiders and a slew of candidates who are either sitting or former governors.
Trump, Cruz, Sen. Marco Rubio, Ohio Gov. John Kasich and Ben Carson are now the only Republicans remaining in the race.
Thanks for reading CBS NEWS.
Create your free account or log in
for more features.