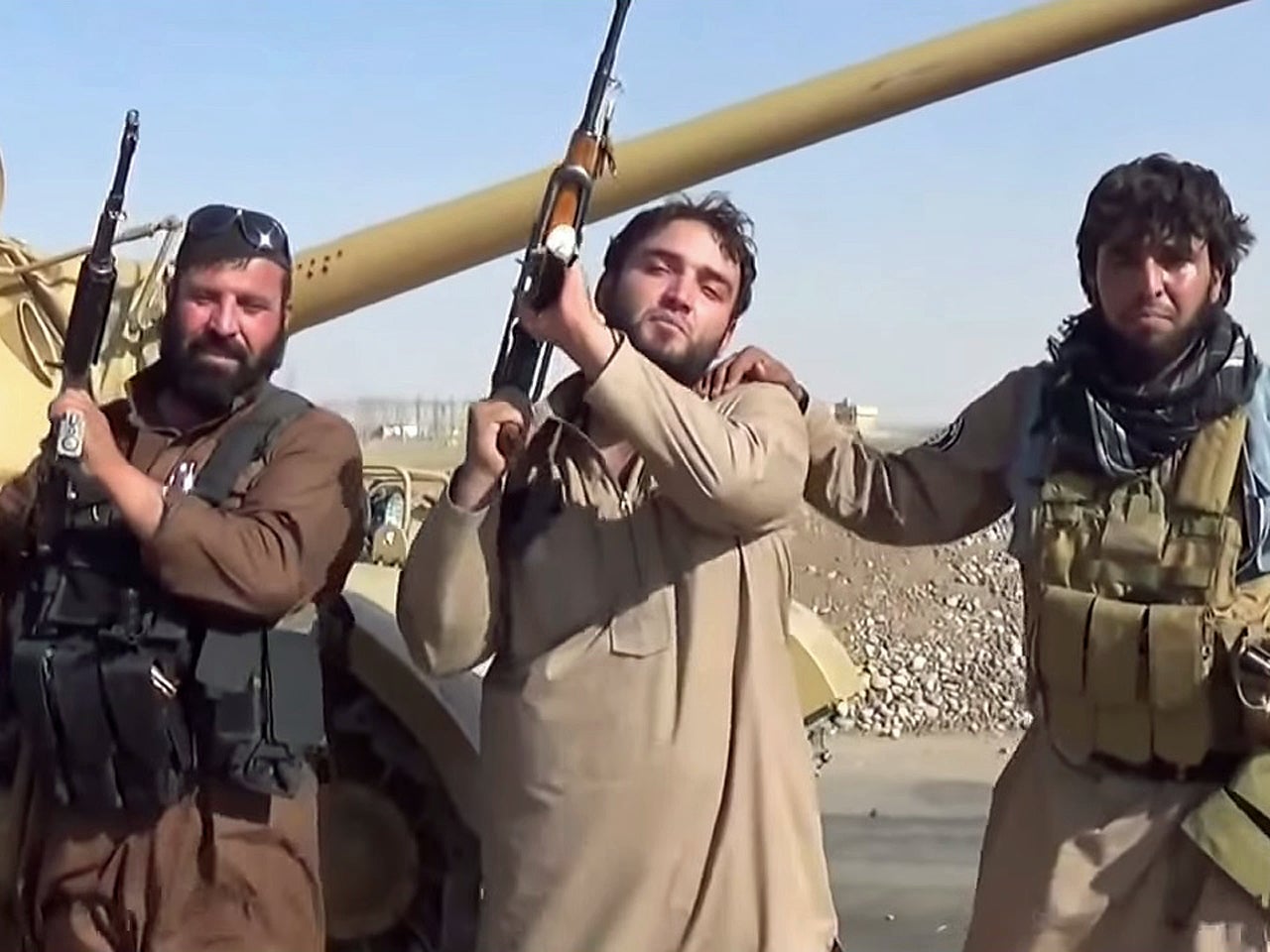 Execution marks "point of escalation" in fight on ISIS
A senior administration official told CBS News' Julianna Goldman that this week marks "a point of escalation" in the fight against the Islamic State of Iraq and Syria, or ISIS, because of the gruesome beheading of journalist James Foley and the ISIS threats against the U.S. that have to be taken seriously.
The Pentagon is warning that ISIS may be plotting attacks on the U.S. homeland.
In a Washington Post op-ed piece Saturday morning, Vice President Joe Biden makes it clear that Iraq's government needs to create a roadmap to help stop the ISIS threat.
"This is a fight that Iraq, with help from America and the world, can and must win," Biden wrote. "We all have a stake in empowering moderates in Iraq to prevent a terrorist state from taking root in the heart of the Middle East."
But it's not just Iraq. A top Obama administration official said the U.S. is open to the possibility of military action against ISIS in Syria.
"We are going to do what is necessary to protect Americans," Deputy National Security Adviser Ben Rhodes, who is the brother of CBS News President David Rhodes, told reporters. "And so if we see plotting against Americans, we see a threat to the United States emanating from anywhere, we stand ready to take action. We're not going to be restricted by borders."
That could mean U.S. military intervention in Syria, where the president has avoided getting involved in the country's three-year civil war.
While no new military options have been presented to President Obama, his top military adviser warned this week that ISIS can't be defeated without hitting its fighters inside of Syria.
"We don't telegraph our punches," Pentagon spokesman Adm. John Kirby told reporters, "but I think you can rest assured that the leadership here in the Pentagon understands the threat posed by this group."
Kirby said it's not just up to the military. Stopping ISIS requires an international coalition and strengthening Iraq's new government while also providing support to Syria's moderate opposition.
"We are conducting operations inside Iraq against this group in support of Iraqis and Kurdish forces, but we're not going to be the only tool in the toolbox that can or should be used," Kirby said.
Former U.S. Ambassador to Iraq James Jeffrey said the danger from ISIS isn't new, but this week, its savagery hit the world stage.
"These people are capable of anything, we've long known that," said Jeffrey. "Now Americans are seeing that what happened to tens of thousands of people in the region has happened to an American."
Intelligence sources tell CBS News that ISIS and other Syria-based terror cells don't have the capability to carry out a large-scale attack, but dozens of Americans and about a thousand Western Europeans have linked up with radical Islamist groups in Syria. They have passports that allow them to travel freely to the U.S. and pose a growing threat.
Thanks for reading CBS NEWS.
Create your free account or log in
for more features.