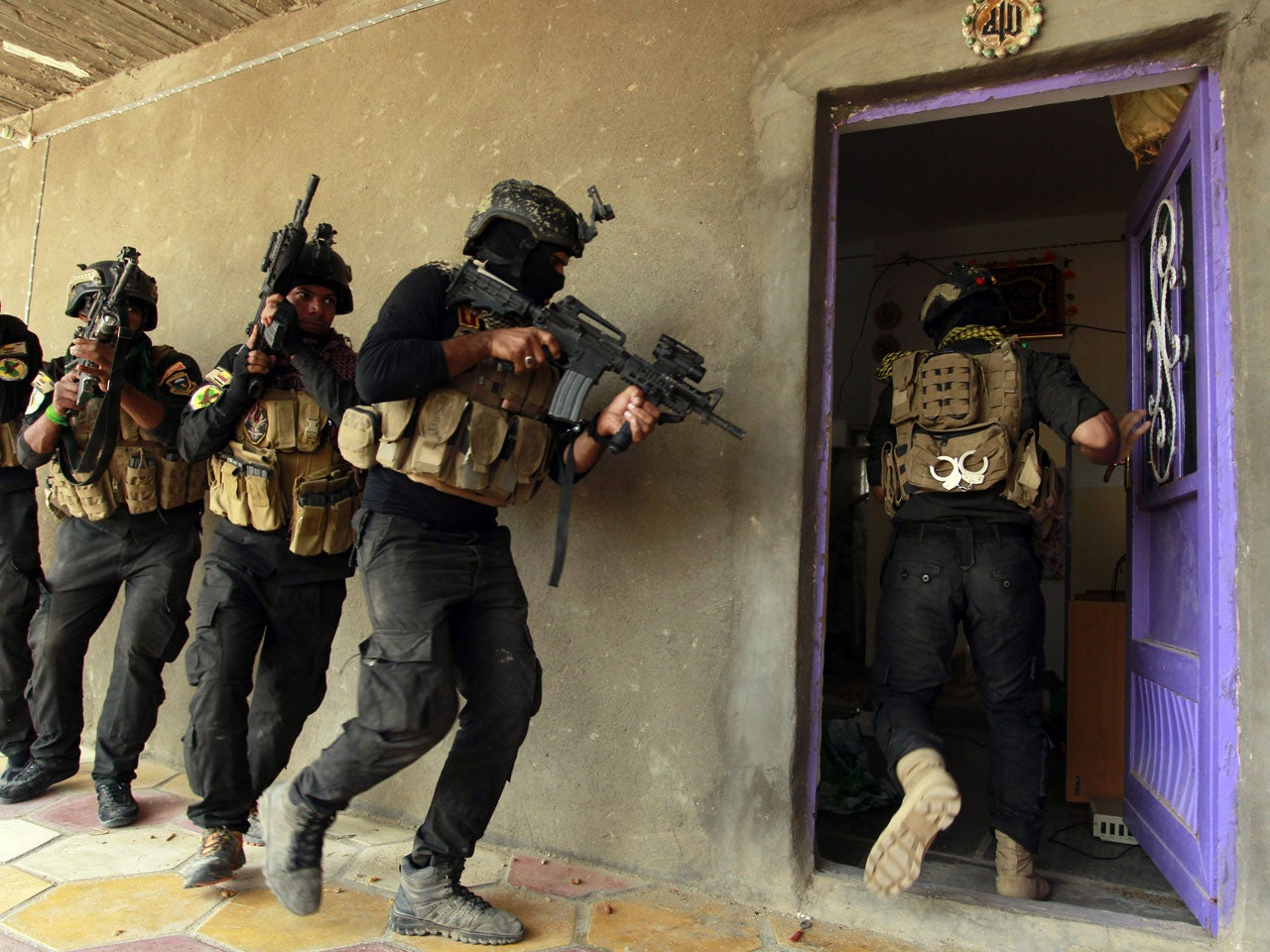 ISIS' mass executions of Sunni men, women and children in Iraq continues
BAGHDAD - Islamic State of Iraq and Syria extremists lined up and shot dead at least 50 Iraqi men, women and children from the same tribe on Sunday, officials said, in the latest targeting of the group by militants.
The killings, all committed in public, raise the death toll suffered by the Sunni Al Bu Nimr tribe in recent days to some 150, suggesting Islamic State of Iraq and Syria (ISIS) fighters now view them as a threat. Some Sunnis in the volatile province had previously supported the local expansion of ISIS and other militants in December.
Earlier this week, Human Rights Watch reported that ISIS executed 600 Iraqi prison inmates when they seized the country's second-largest city of Mosul in June.
On Friday, the Security Council issued a statement expressing "deep outrage" at the ISIS killings, kidnapping, rapes and torture in Iraq, saying the group's actions "may constitute war crimes and crimes against humanity."
Meanwhile, separate attacks around Baghdad killed at least 19 people, authorities said.
Sunday's attack on the Sunni tribe took place in the village of Ras al-Maa, north of Ramadi, the provincial capital. There, the militant group killed at least 40 men, six women and four children, lining them up and shooting them one by one, senior tribesman Sheikh Naim al-Gaoud told The Associated Press. The militants also kidnapped another 17 people, he said.
An official with the Anbar governor's office corroborated the tribesman's account. He spoke on condition of anonymity as he was not authorized to brief journalists.
Late Friday, ISIS fighters killed 50 members of the tribe, a day after killing 48 of them, according to various officials who have spoken to the AP.
ISIS militants have overrun a large part of Anbar province in a push to expand their territory across Iraq and Syria. Officials with the Iraqi government, as well as officials with the U.S.-led coalition targeting the extremists, repeatedly have said that Iraqi tribes are key elements in the fight against ISIS since they are able to penetrate areas inaccessible to airstrikes and ground forces.
U.S. military forces staged seven air strikes on ISIS targets in Syria on Saturday and Sunday and were joined by allies in two more attacks in Iraq, the U.S. Central Command said, according to Reuters.
In Syria, U.S. attack, fighter and bomber aircraft again focused on the Kobani area with five strikes that hit five small ISIS units. Two strikes southeast of Dayr Az Zawr also destroyed an ISIS tank and vehicle shelters, Central Command said.
U.S. and partner nations hit small Islamic State units near the Iraqi cities of Bayji and Fallujah.
Some Sunnis in Anbar supported the militants when they seized Fallujah and parts of Ramadi in December. That came after widespread Sunnis protests against the Shiite-led government in Baghdad for what they described as second-class treatment.
Since ISIS' major offensive in Iraq, a number of Iraq's Sunni tribes have been fundamental in stalling its advance, taking up arms and fighting alongside Iraqi security forces.
Ramadi has yet to fall in part because of key Sunni tribes in the city. The Jughaifi and al-Bunimer tribes have helped Iraqi special forces protect the Haditha Dam in Anbar. In the battleground town of Dhuluiyah, the al-Jabbouri tribe has been the sole resistance to an ISIS militant takeover.
Iraqi Prime Minister Haider al-Abadi and his new government have vowed to create a community-driven national guard that would empower local tribes. Other tribes have not been won over, and have allied themselves with the militant group as a means for contesting the Shiite-led government.
In the vast province of Anbar, some 5,000 tribesmen are backing government efforts to take part in the fight and receive arms and financial compensation. With tribes often numbering 30,000 to 40,000 people, the effort still has a long way to go, however.
Elsewhere Sunday, a car bomb attack near tents serving Shiite pilgrims killed 14 people and wounded 32 in Baghdad, police and medical officials said. They said the bombing in Baghdad's Bayaa district struck as people delivered food to pilgrims heading to the holy city of Karbala to mark the religious holiday of Ashoura.
At night, a car bomb went off near tents serving Shiite pilgrims in downtown Baghdad, killing nine and wounding 20 others, said police.
Ashoura commemorates the seventh-century death of Imam Hussein, a grandson of Prophet Muhammad, and an iconic martyr among Shiite Muslims. Sunni insurgents frequently target Shiites who they consider heretics.
Also, authorities said a roadside bomb targeting an army patrol killed two soldiers and wounded four in Baghdad's western suburb of Abu Ghraib. In eastern Baghdad, police said a bomb in a commercial street in the al-Ameen district killed three people and wounded four.
Hospital officials confirmed the casualty figures from the attacks. All officials spoke on condition of anonymity because they were not authorized to speak to journalists.
During its onslaught, ISIS fighters destroyed a number of ancient religious sites across the country that they claim promotes apostasy. Iraqi officials have said that the militants have also snatched artifacts from some sites, selling them on the international black market to finance their operations.
On a visit to Baghdad Sunday, the director-general of the United Nations' cultural agency UNESCO, Irina Bokova, appealed for swift action to protect and preserve Iraq's archaeological and heritage sites that have fallen victim to the ongoing conflict.
"We cannot agree that this treasure, that this legacy for human civilization is being destroyed in a most barbaric manner," she told reporters during her one-day visit. "We have to act."
Thanks for reading CBS NEWS.
Create your free account or log in
for more features.