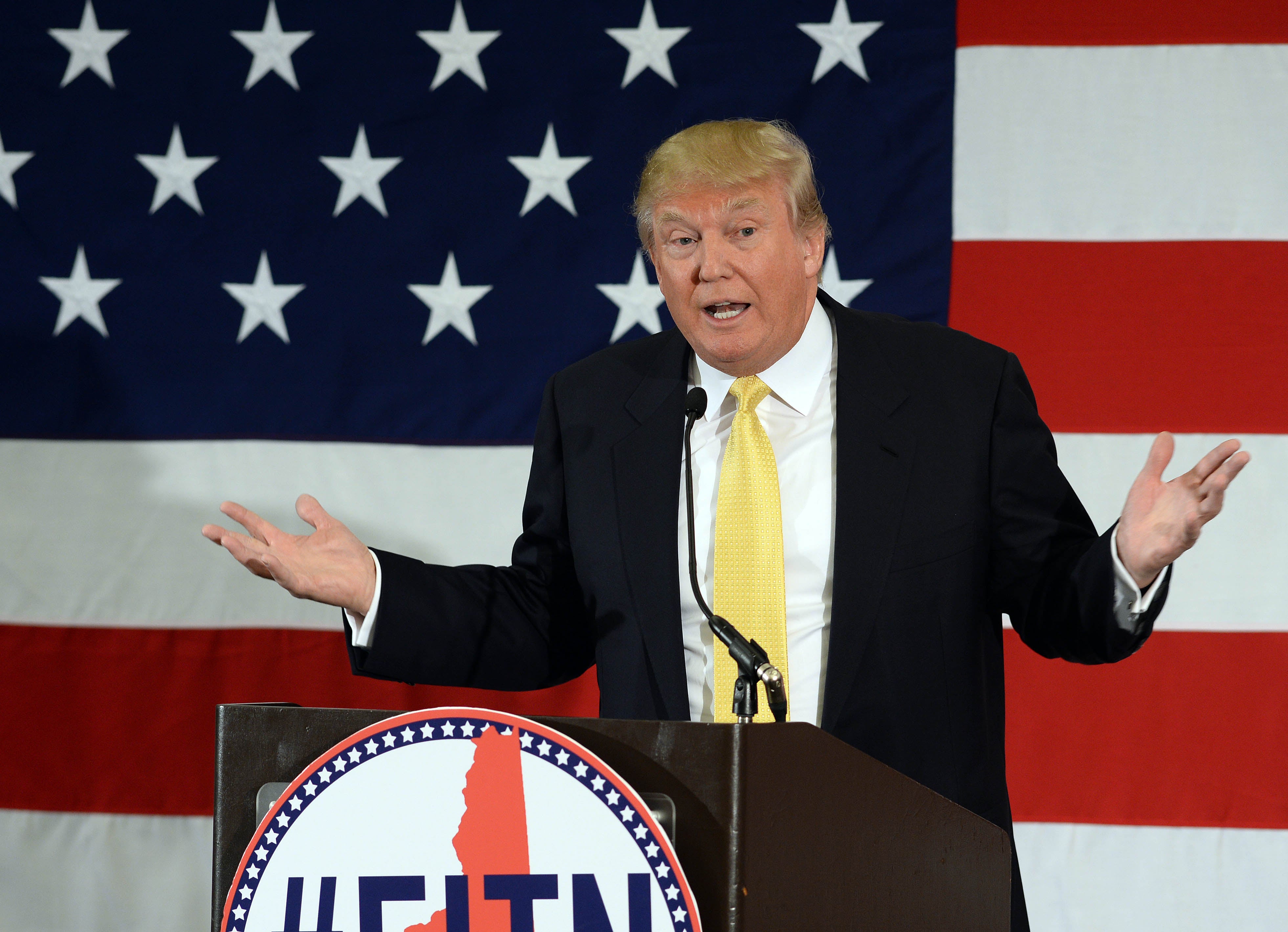 Is Donald Trump serious about running for president?
We've seen this show before: real estate developer and reality television star Donald Trump expresses interest in a presidential bid. He flies around the country inflaming the conservative faithful. He talks himself up and lobs a few bombs at other contenders. And he ultimately decides not to run because he's just that committed to his day job.
In each of the last four presidential cycles, Trump floated a bid but never quite pulled the trigger. The pattern has led many political observers to conclude that his periodic flirting has more to do with nurturing his brand than with any serious interest in becoming president.
"Donald Trump is here...still." President Obama joked last weekend at the White House Correspondent's Dinner.
But could 2016 be different?
"I am more serious about this than I've ever been before," Trump told the Washington Post in February.
He's steadily making the rounds to early primary and caucus states, even hiring staffers in several states to lay the groundwork for a run. He flew his private jet to Iowa on Wednesday, speaking to voters and shaking hands at the Cedar Rapids Country Club. He visited New Hampshire earlier this week, and he's scheduled to visit South Carolina early next month.
Speaking to CBS News Cedar Rapids affiliate KGAN, Trump suggested his decision to hire staffers shows his seriousness about a 2016 bid.
"It's certainly a signal," he explained, as if the signal were emanating from somewhere outside of Donald Trump. "I'm looking at it very seriously, and in my own mind, I think my mind is made up."
And he certainly sounds like a candidate, at times. During a speech at the Iowa Freedom Summit in January, he polished his conservative credentials while taking aim at Jeb Bush, the undeclared but favored candidate of the GOP establishment.
"The last thing we need is another Bush," he told the crowd of activists. "He's totally in favor of common core. He's very, very weak on immigration."
Immigration is a favorite topic of Trump's - he's said many immigrants crossing the U.S.-Mexico border are "criminals," and he's offered a self-aggrandizing take on why he's uniquely equipped to secure the border.
"We have got to build a fence," he said in January. "Who can build better than Trump? I build, it's what I do."
He's also sounded the alarm on trade, warning that America is getting gouged by its global competitors.
If he becomes president, Trump told KGAN, "We'll end up having tremendous surpluses with China, with Japan, with Mexico. They're taking our jobs and they treat us like a bunch of babies, because our leaders are incompetent."
He suggested other candidates, with their wealth of political experience, don't have the backbone to provide the leadership America needs.
"Remember this about a politician: they're all talk, they're no action," he told KGAN. "The one thing they do is know how to keep their job. That's it."
Trump formed an exploratory committee in March, and he unveiled a new website earlier this month. Tweeting a link to the page, Trump declared with characteristic grandiloquence, "Others claim they can make America great again but only one knows The Art of The Deal. It's time for an outsider."
For all his confidence, though, it's not clear Trump will find a receptive audience on the campaign trail. A Bloomberg Politics poll earlier this month found that 62 percent of GOP primary voters would never consider supporting Trump's presidential bid - the highest number of any Republican included in the survey.
Thanks for reading CBS NEWS.
Create your free account or log in
for more features.